Steem Monsters Quests: Gold Level Breached
Hello Friends,
How are you all doing?
Thankfully, I am doing good and Steem Monsters is getting me really addicted to it and I could go all the way to Gold I level starting with a Bronze level yesterday.
I can't tell it in words how happy I am at reaching gold level which was the target I set after end of Season 2.
You know what, I never thought that cards, Flesh Golem, Rexxie and Cocatrice will take me all the way to Gold I level, but yes, the first 2 are leveled up cards and this combination is working perfect for me and hopefully, I can make it to the Diamond level before this season ends!!
Here are the cards I got as part of winning yet another quest with this same combination mentioned above with Earth Splinter.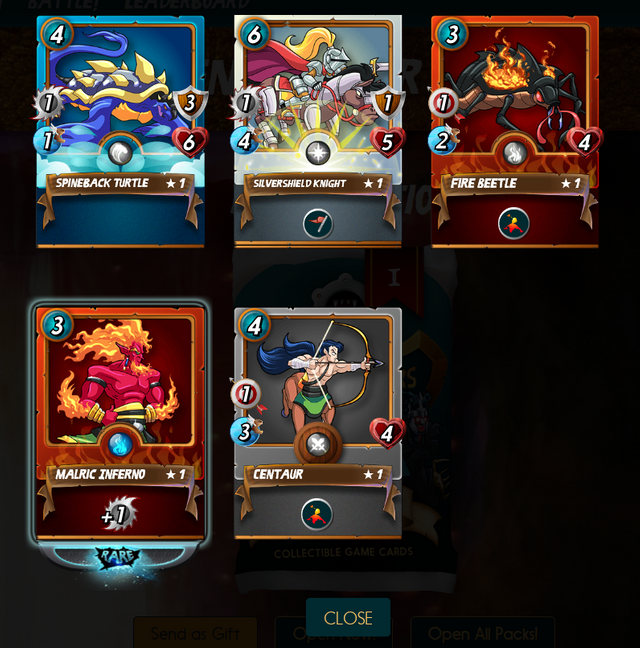 I love that Malric Inferno Summoner and would help me level up my existing card.
I guess the Silvershield Knight will be nice one too.
Spineback Turtle, Fire Beetle and Centaur will be definitely worth leveling up the cards.
Hopefully, I will catch you all tomorrow with news of making it to the Diamond level.
Thanks guys, keep playing, keep sharing.