Steem Monsters Quests: Finally, could complete the Earth Splinter Quest..
Hello Friends,
As we inch closer to the closure of second season, it's a nice feeling that I could win another quest with Green cards i.e. Earth Splinters and it wasn't that easy until I get a good combination of cards based on one of my opponent's combination :).
The combination which helped me finally is: Flesh Goblem, Goblin Sorcerer, Elven Cutthroat, Cocatrice and Centaur.
Best part is, even what a combination of Rexxie and Flesh Golem couldn't do, the same things is done by this combination I mentioned.
So, the cards I received from the booster pack are: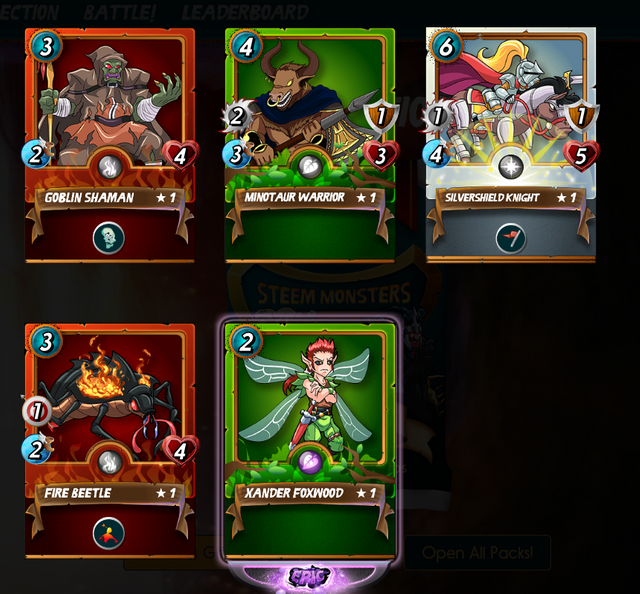 An Epic card of Xander Foxwood is something special and that happens to be my first Epic card won from booster packs of quests.
Goblin Shaman and Fire Beetle are most welcome too as I gear up for next quest with Fire Splinter.
Silvershield Knight is another card I am hoping of much use in my next battles.
Monotaur Warrior is not the card which is much used by me, I hope someone throws some light on that to me.
That's it from me friends, I am just hoping of somehow making it into Silver I before this season ends in about 20 hours from now.
Thanks for reading, commenting and upvoting.