Steem Monsters Quests: Battles with Earth Splinter
Hello Friends,
How are you all doing on this Thursday? Well, as for as I am concerned, it's all Steem Monsters battles.
I was little disappointed when season 2 got suspended and not receiving the booster packs.
But, hopefully we will have even better rewards when the tournament starts as stated by Steem Monsters.
Ok, let's come back to the quest I competed and the cards I received.
I had an opportunity to battle it out with Earth Splinters and combination of Flesh Golem, Goblin Sorcerer, Elven Cutthroat and Earth Elemental gave me most of the wins if not all wins.
Here are my cards as part of the booster pack I received: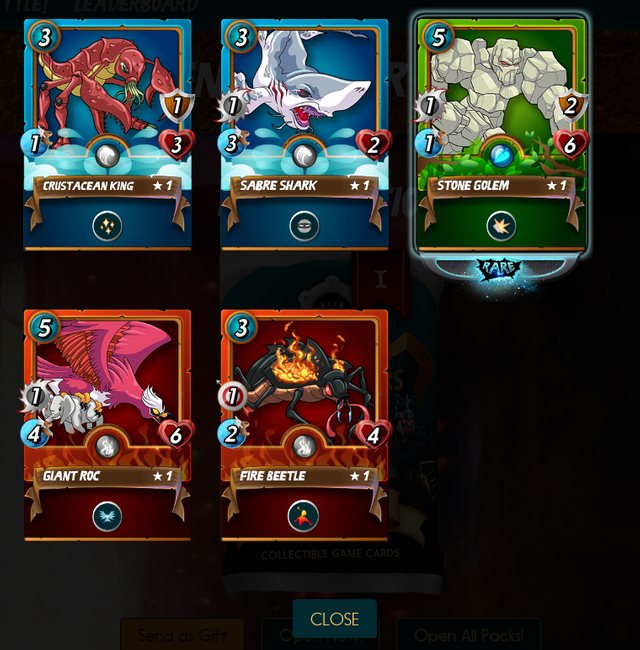 Giant Roc and Crustacean King helped me to level up my existing cards and will definitely play an important role in my upcoming battles.
Sabre Shark and Fire Beetle are good enough of adding more strength when attacking opponent's cards.
Stone Golem is not much used, but will have an important role when Melee Attack is enabled again.