Steem Monsters Quests: Another Day, Another Quest Completed.
Hello Friends,
Last 2 days, it's all battling the error messages and Resource Credit because of issue with Steem Monsters battles.
Thankfully, it somewhat started working in last 2 to 3 hours I guess and I could complete the quest just now with some hard fought losses and some wins as well.
So, I can say it's a mixed day as for as Steem Monsters battles are concerned for last 2 days.
Let's see what I got today as part of the booster pack I won for completing the quest.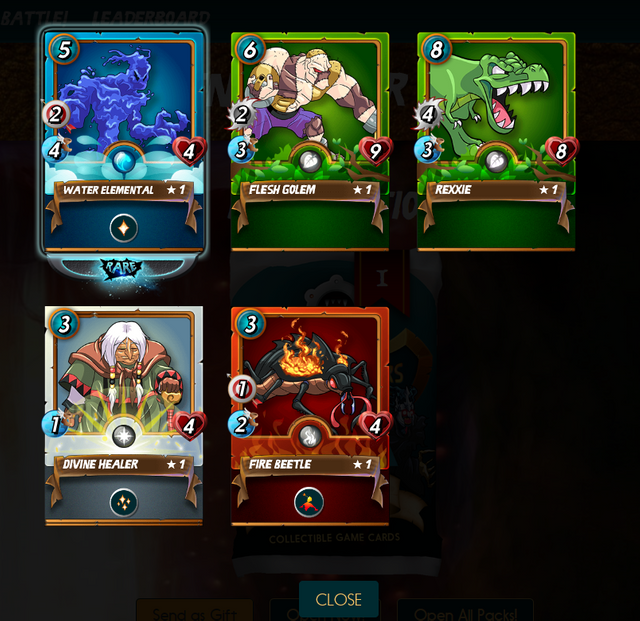 Wow, those cards are nice, aren't they?
Water Elemental will always be a nice one for water splinter cards and can attack from non main or battling position.
Rexxie and Flesh Golem are my favorite green combination as they won many battles for me with 17 MANA cap.
Divine Healer is always gonna be handy because of healing power and hopefully I can level up my existing card.
Fire Beetle isn't of much use unless we level up the card I think as it get's down to life of zero with one or 2 shots from opposition cards.
Thanks for reading, I am hoping that the error messages from Steem Monsters will be fixed and we all can have battles as before and don't lose Resource Credit for non completed battles.
Until next one, take care and keep battling :)