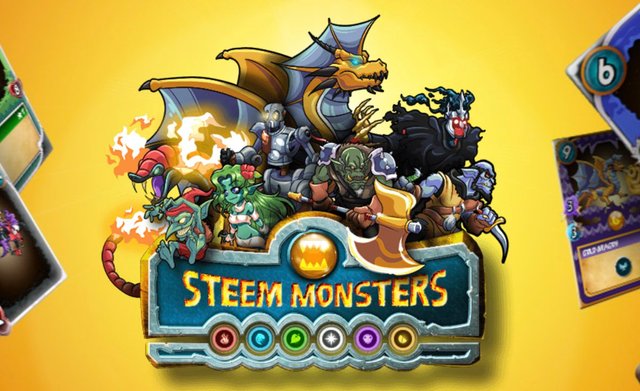 Three days ago, I started a giveaway for the person who could share with me their favorite (and best?) spirit/white team deck for a 20 mana game on @steemmonsters
Here are the cards: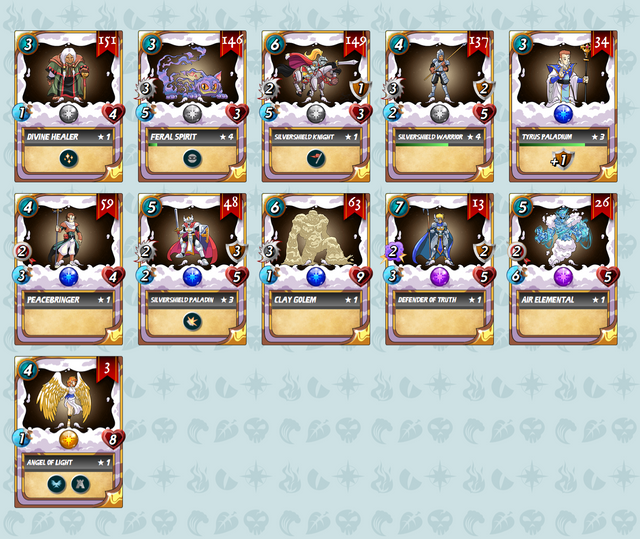 After reviewing, I decided to go with @palasatenea suggestion:
Front:
Clay golem(6)
Back:
Angel of light(4), Divine healer(3), Feral spirit (3)
Clay golem:
For me the best tank of white, he has a lot of health, void which lowers magic attacks and rage, if it's damaged increases his attack
Angel of light:
In this position because although she can't attack is quite tough thanks to his health stats and the boost of protect and flying. As a backup to the tank if goes down first. Anyways she has resurrect for other members of the team, and protect it's important not only because of the boost to the armor but because it saves you from fear. (a very tricky ability of black teams) Also group heal and inspire.
Divine healer:
In this position because it's probably the weaker member of our team and it's easier targeted by sneak if we put it the last(I assume that most of the people would put their weaker creatures the last ones and also their sneak attackers to attack them). Her group heal is very interesting and he has a magic attack to support, I almost forgot it she slows down all the enemy team.
Feral spirit:
To attack possibly to their weaker monster, fast and deadly with the angel's boost. This is a very resillient team two healers, and with resurrect, could make to our tank a nightmare because of his rage, while our Feral Spirit attempts to attack their back. This are the pros, the cons are that we have few attacking cards, not very good against hard hitters like green but good against black because of our inmunity to fear and because we heal twice, against poison should be fine.
It just so happen that @palasatenea as a great series of article on the different cards and what they are good for. Check it out, it's well worth your time.
Congratulations to @palasatenea for winning this, now I just have to transfer him the cards I promised. If you read this, contact me on discord :-)