My First Daily Quest Reward Of This Season
Hello guys how are you all? Advance happy new year to you all.
I have just completed my first daily quest of this season. And as I was in the Gold league in the previous season, my season rating has reset at 1200 so I just started this season in the silver league from the beginning. So I got 5 cards for completing the daily quest. Have a look..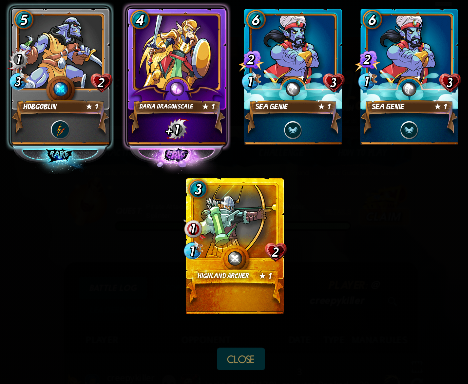 Wooah! I got a gold foil common from my first quest. I just love it. & other cards are 1 epic, 1 rare & 2 common.
Card Name & Details
Highland Archer (Gold).
It's a neutral range attack monster card.

Daria Dragonscale (Epic).
It's a dragon summoner card.

Hobgoblin (Rare).
It's a neutral meele attack monster card.
4 & 5. Sea Genie (Common).
It's a card of water splinter & it has 2 magic attacks.