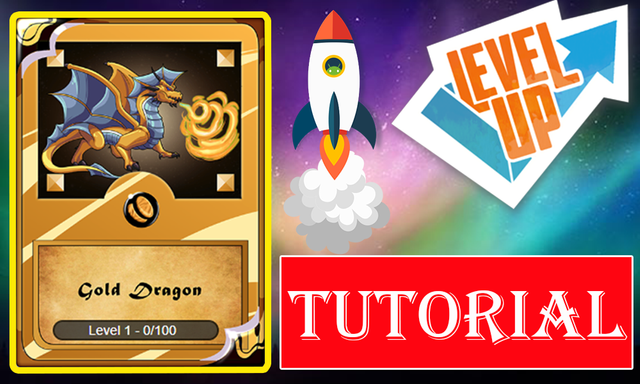 Hi every body, today I would like to reviews howto level up to your steemmonster cards. (Step by step) Let's look below.
[1.] After you login to https://steemmonsters.com then click to "My Collection button"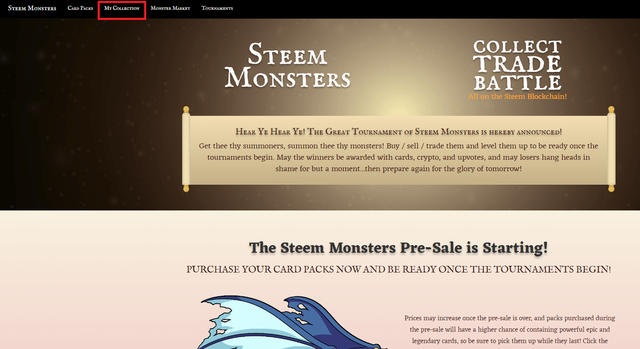 [2.] Please select to your steemmonster card that you want to up-level. In this example that show "Giant Roc card"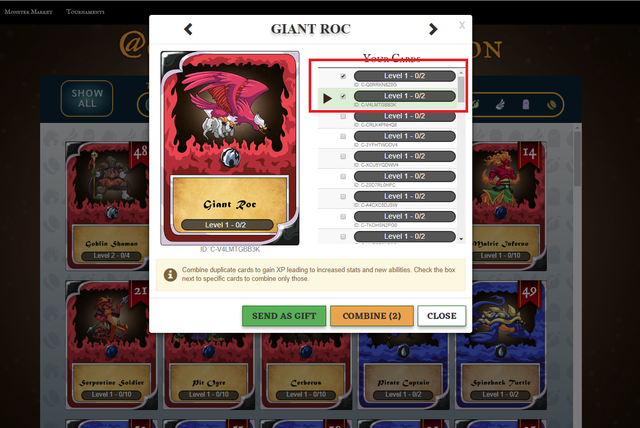 [3.] Click a two small button that show in picture. If you want to up more 2 level, you will be select more than 2 slot.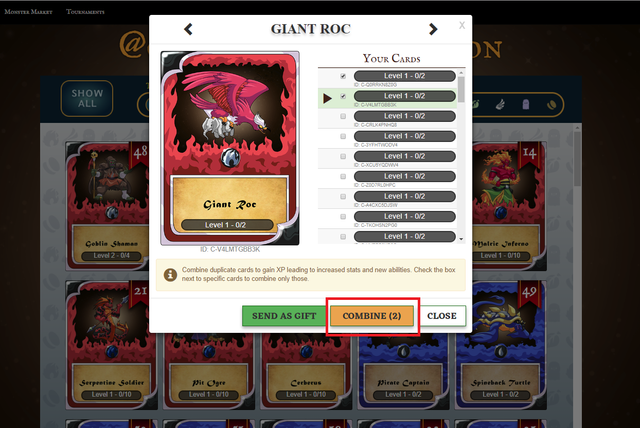 [4.] Then you confirms information and click to combine button.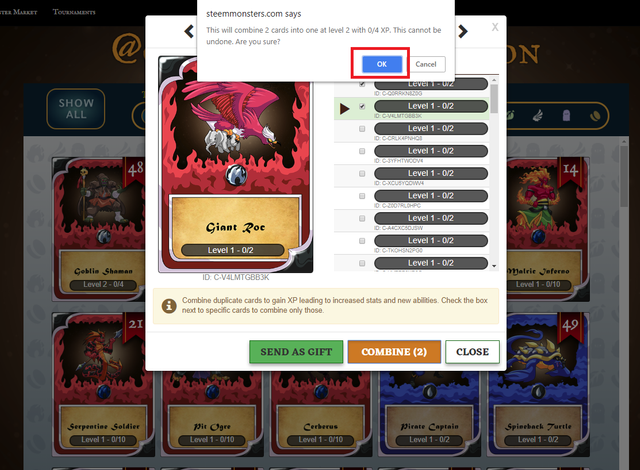 [5.] Press Ok.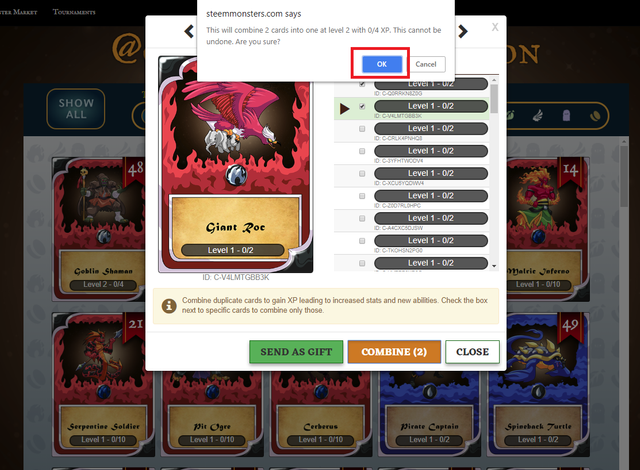 [6.] Wow..!! my steemmonster card up to Level 2.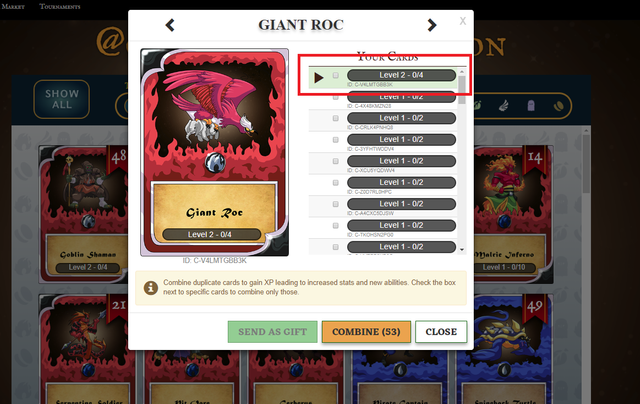 If you have question, you can comment in below this post

Good luck..!!

Follow me >>> @chawalit