Steem gaming life! FOMO! #Drugwars #Steemmonsters #Blackjack #Moon
Things are happening crazy fast in the gaming world of steem all of a sudden!
I have spent quite some time lately on Drugwars and spent a little Steem uppgrading in the beginning to get going, but have felt less incentivised as the price for each upgrade goes up, and there is no possibillity to straight up buy resources.
but there is NEWS!!!
Battles will be activated this saturday, which will be interesting!
i am not such a big fish in this pond, but hopefully i have joined the right cartel and stacked up enough defence xD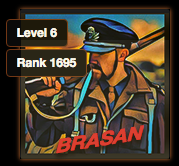 Then ofcourse i have not been able to quit my addiction of steemmonsters, and have bought several booster packs this season, but have many times felt that its a waste unfortunately. but some gems i have gotten atleast!
I managed to cross the line into gold this season to, which gave me 22 reward cards, actually not that bad ones. but ofcourse still, if i sell them all, i wont be able to afford leveling upp one of my summoners from lvl 3-4 but hey, with time everything will work!
i will also show you one of the boosters i have opened this week.
This is the booster, and its totally ok, but kind of a let down :/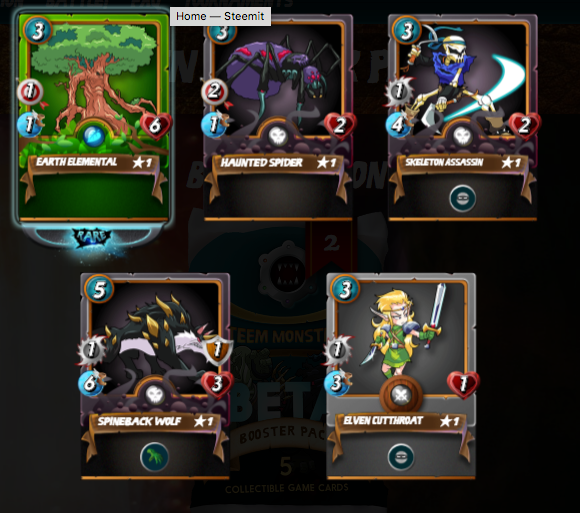 And theese are my reward cards!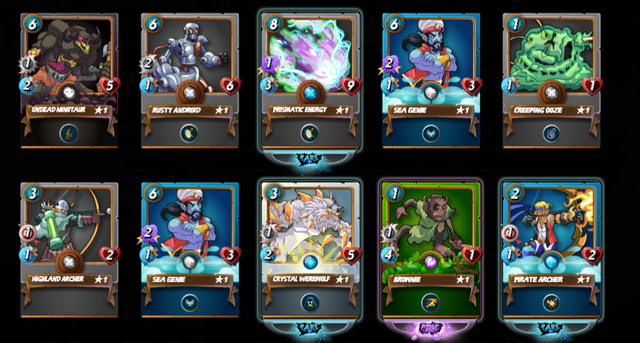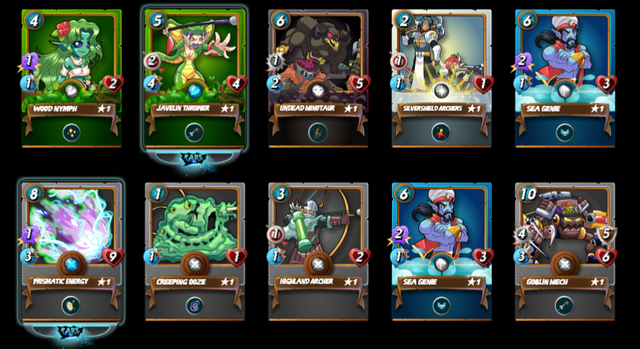 And theese are my reward cards!
i have also played a little blackjack that @kryptogames has made! blackjack is my poison in real life so it has been fun playing a little! and also it seems like the shuffling is good, i have atleast had fun and won and lost a little here and there! if you like blackjack, its definitely worth a try!
https://kryptogamers.com/blackjack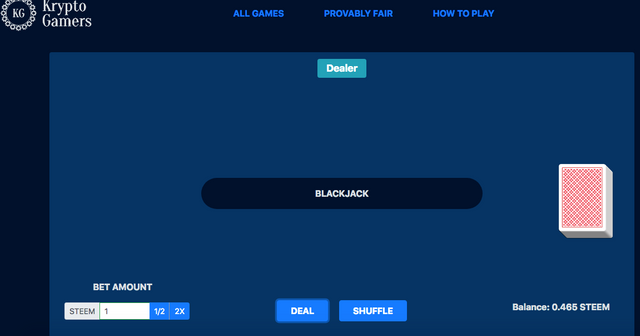 I also tried out the new game @moonsteem, but it seems alot more random, and a little sterile, but still possible to make some steem here and there if you are lucky!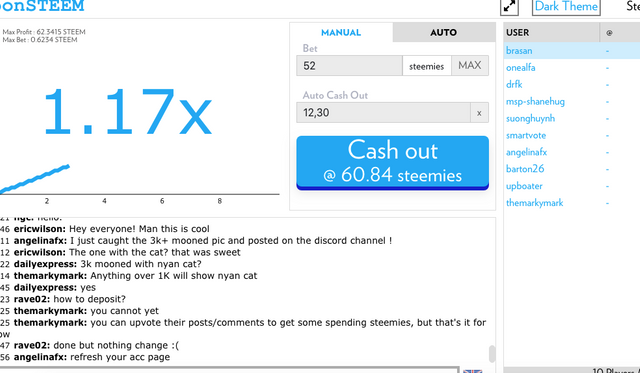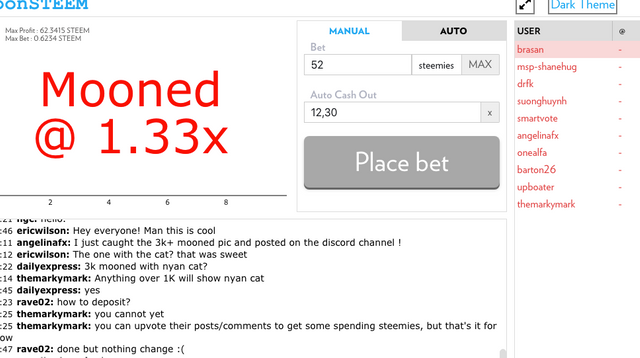 as you can see the graphics and gameplay is not the most exciting, but it has some potential tough!
wish you guys the best of luck and hope to see you ingame!