Gold Foil Beta Giveaway (Steem Monsters)
Hello Steem Monster Comrades!
This giveaway is now decided, I am no longer accepting entries! Thanks everyone!
Today I have a great giveaway for you, a Gold Foil Beta Pit Ogre!!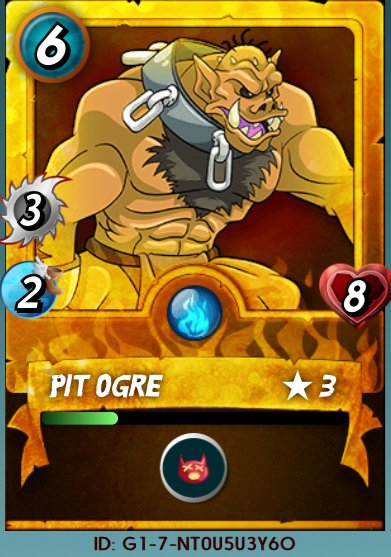 All you have to do is follow these simple rules!
100% upvote this post
Follow @larrythelion
Comment your Steem Monsters username below!
(OPTIONAL) resteem this post and follow me (@balticbadger) for more awesome @steemmonsters stuff!
That's it!
The winner will be announced 24 hours after this has been posted and will be selected by a random number generator.
Thank you for your participation!
BONUS!!! Free Steemmonster card for our #thelionsden discord members! Just resteem this post and DM me your @steemmonsters username!
-Must be within the first 24 hours of this post!!!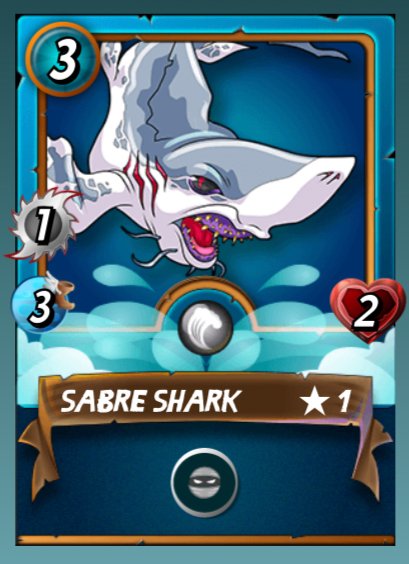 You will receive a level 1 beta Sabre Shark
Please see the original post here.
Lion's Den was Created (by @cryptotash101) to make transitioning into the Crypto-Space much easier and effortless . As a individual plankton or Minnow within the the ecosystem, it's tough to stay motivated to learn & earn with limited Resources . So we've created a new Outlet to form a collective effort of Community growth within the Steem Ecosystem !
(What are Lions ?)
"Lions" are the Builders & Creators of the Lion's Den Ecosystem .
Each member is responsible to do his / her part to keep this ship 🚢 afloat.
(What does Lion 🦁 Stand for? ⬇️)
(L) - LEADERS
(I) - INFLUENCING
(O) - OPPORTUNITIES
(N) - NOW
(What is the Mission ?)
The Mission is to create a platform connecting like minded Steemians through Mutual interests & Collective brainstorming. Through this process Each Lion will become apart of a collective unit , no longer an individualized source .
(What's the Plan ? )
While growing within the Steem Ecosystem together , we will launch 🚀 additional features & services to create this platform as a one stop shop for Lion's & Steemians to take part in such as (but not limited) to E-Commerce , Gaming , Trading (Multiple instruments pairing physical and digital assets for exchanging &/ or Bidding)
🌟The Overall ending product will be a Creation of a Virtual Reality World Bringing the Governance of the Ecosystem & the Free Market back to the PEOPLE
We have lots of giveaways, an upvote bot, @steemmonsters raffles, and much much more!
Please vote for @petertag as witness. He is a great up and coming coder who genuinely cares about the Steemit community. Please let me know if you have any questions.Vote here!
Join the Lion's Den Discord Server by clicking on the image below and follow us @larrythelion