My Steemmonsters Adventure - Missed a daily reward and entering silver league is still a challenge
For the past few days, I have been trying really hard to get into the silver league. It has been a challenge for me because with the cards that I currently have, getting more ratings to enter silver league is becoming a bit difficult. Whenever I boost my ratings to more than 900, there will be a losing streak from the ranked matches I play and it will gradually reduce to 800 +. This is continuously happening for the past few days. But I did not lose hope. I continuously try to reach the silver league and I'm really waiting for the moment to say that I have reached the silver league. I did keep running back and forth from 800 rating to 950 rating but couldn't touch 1000 ratings even once.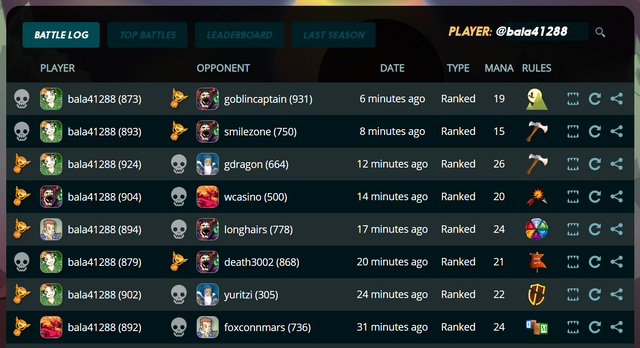 My battling skills have been improving day by day. But it is farely dependent on the cards that I have and how I choose them to fight a battle. For the past two days, I have been able to strategically plan my battles well in selecting the team. But still, luck is always the factor that is making me fail in the battles. It looks like I might have to buy some additional cards to be able to fare well in the battles.
Today's daily reward card
Today I happened to get an interesting card from the daily rewards. This card's ability is to reduce the speed of the opponents. If this can work well and slow the enemies a bit, I can strategically use a card with good speed to gain an advantage in the battle. I would like to say that this is one of the lucky cards because even the mana cost is very less in this card and if I'm short of 1 mana while selecting the team, I can very well take this card. I did take the card to some of the battles and it was very useful. I got an advantage to attack before the opposing team because of their speed reduction.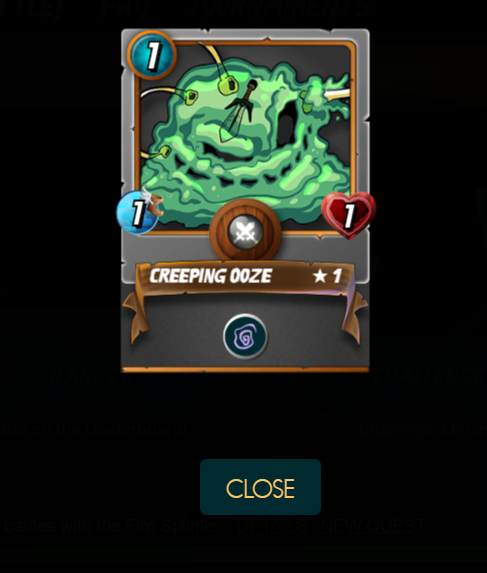 Missed a daily reward
I don't know how I missed but yesterday I missed playing for the daily rewards and ended up playing only today. When I started the day, it said that the daily quest will result in another two hours, I did play few ranked matches in order to try reaching silver league and then completely forgot about the fact that I have not completed the daily quest for the day. The only way in which I have been getting additional cards for me is through daily rewards and unfortunately, I missed that yesterday.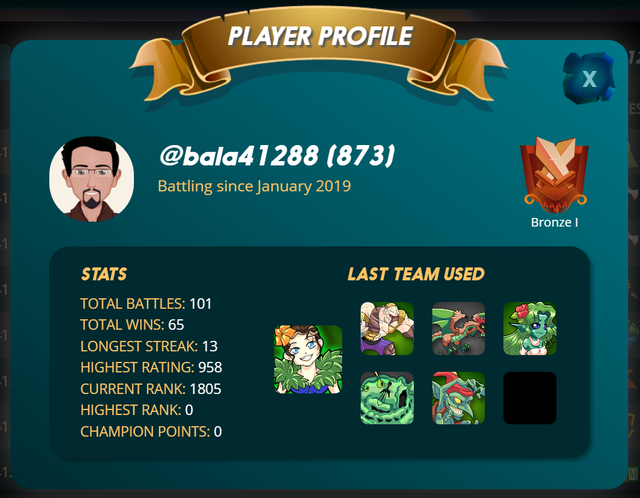 Already I'm a bit late for the game and I have missed many opportunities and giveaways. If I had joined the game long back when it was launched, I would have received lots of cards and the rewards from the daily quests would have given me lots of decent cards. I understand that the progression in the game will be really slow until I spend some steem and buy good cards. I'm just going to be patient for now.