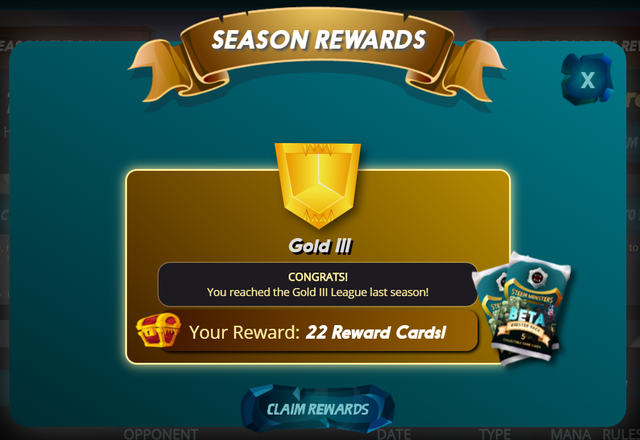 Przypomniałam sobie, że istnieje taka gierka jak Steem Monsters. Ja wiem, niedługo zmieniają nazwę, ale póki co dla mnie to dalej jest SM. Szybko sobie przypomniałam, dlaczego tak rzadko w to ostatnio grałam. Moja talia po prostu jest słaba, a to głównie za sprawą nieulepszonych summonerów, niestety nie miałam do nich farta kiedy jeszcze można było ich dostać w ramach questów. Z drobną pomocą przyszedł mi @mys i jego wypożyczalnia kart. Z takim wzmocnieniem pokusiłam się o zdobycie radosnego Golda 3.

Ja wiem, w nocy powinno się spać. Tak, sezon kończył się o godzinie 4 nad ranem. Ah, te nerwy kiedy było 40 minut do końca, a na koncie brakowało mi tyle samo punktów do wbicia upragnionego złotka. To był chyba jedyny moment w sezonie, kiedy chciałam grać na boty, które zawsze ustawiają karty na biało. Bierzesz całą drużynę magów pod sztandarem Alrica i plujesz wszystkim botom w twarz (chyba, że niebiescy są nieaktywni, wtedy trochę smutno). Miałam nadzieję, że poleci coś sympatycznego, dzięki czemu będę mogła wzmocnić swoją talię, ale jak powszechnie wiadomo - nadzieja matką głupich.
A oto mój zacny drop
Na uwagę zasługuje złoty glutek... I masa szrotu. Serio, @jozef230 w niższych ligach wcale nie dropi przyjemniejszych kart. O dziwo tylko jeden andrek, spodziewałam się ich około 5, nimfy oraz archerzy nie zawiedli moich oczekiwań... No to teraz trzymać kciuki, że może przy queście poleci mi jakiś monster z grupy epic/legendary. Czy już wspominałam, że nadzieja matką głupich?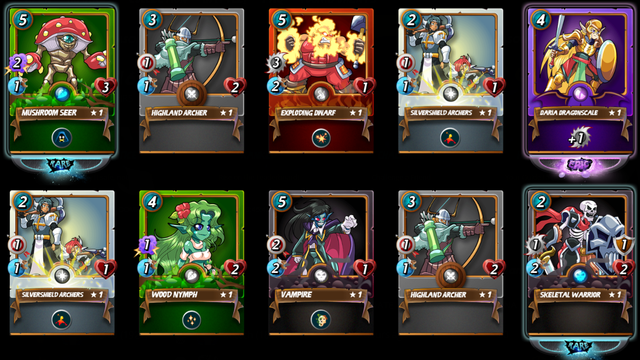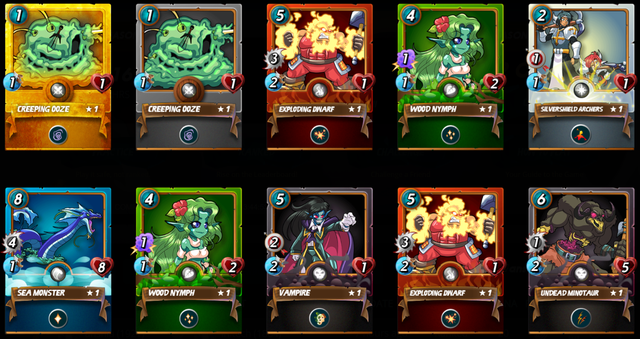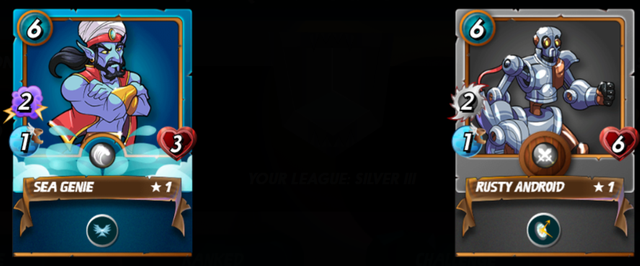 Teraz głowa do góry i młócimy z tym moim słabym deckiem!