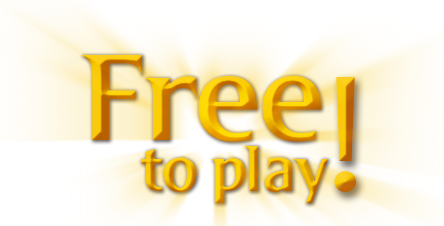 Es ist mir eine große Freude, das Ergebnis der zweiten Saison des Steem-Monster Spieler Rennstall auf der Plattform Steem-Monsters bekannt zu geben. Unser kleiner Stall ist auf 5 Spieler angewachsen (@steven-patrick , @mendezand, @rollxp, @anjanida & @abasubjabga), die alle in der letzten Saison großartig spielten. Viel Glück bei deinen bevorstehenden Kämpfen und Turnieren.
Wenn Steem-Monsters gratis zu spielen etwas ist, dass dich interessiert, wir eröffnen Platz für zwei BRONZE Level Accounts. Unsere Bronze-Accounts enthalten 4 Splinter-Teams, die auf die Bronzestufe gebracht wurden (Beschwörer [summoner] auf Level 2/Monster auf Level 3). Schreibe einfach unten [im original-englischen Artikel!], dass du interessiert bist, oder gehe zu unserem Diskord-Server, um dich anzumelden (https://discord.gg/tshfcrm).


Steem-Monsters Rennstall (Stable) ist ein Discord-Kanal, der darauf abzielt, neuen Spielern das Spiel Steem-Monsters vorstellen zu helfen, die ihre eigene Währung entweder nicht ausgeben können oder wollen, um das Spiel zu spielen. Wir tun dies, indem wir ihnen Accounts leihen, mit denen sie gratis spielen können. Im Gegenzug erklären sie sich damit einverstanden, alle Gewinne mit dem Account 50/50 mit dem Stall zu teilen, solange sie unseren Account nutzen. Dies wird es ihnen ermöglichen, genug zu verdienen, um ihr eigenes Konto zu kaufen, oder wenn sie mögen, können sie weiterhin ohne Risiko mit dem geliehenen Account spielen.
Bei der 50/50 Vereinbarung kann nach Geschmack des Spielers unter bestimmten Bedingungen abgewogen werden. Alle unsere Accounts erhalten 3/4 Splinter Teams und einige neutrale Karten. Wir möchten auch kostenlose Community-Accounts für jeden anbieten, der das Spiel vor dem Kauf für einen kurzen Zeitraum testen möchte (noch nicht eingerichtet). Die Accounts sind limitiert und sind erhältlich auf der Basis von wer-zuerst-komm-mahlt-zuerst (KEINE SPIEL-ERFAHRUNG ERFORDERLICH). Wir haben auch einen Bereich, in dem Mitglieder einzelne Kartendelegationen von und an andere Mitgliedern anbieten oder anfordern können.
Teile deine Steem-Blog-Artikel in unserem Beiträge-Teilen-Bereich, um die Chance auf einen Upvote-Bot auf deinen Beitrag zu erhalten.
Unser Stall und Discord wird während des Betriebs stets weiterentwickelt, aber wenn du dich dafür entscheidest, kannst du mitmachen über den Link -----> https://discord.gg/GUu3BSK
Steem-Monsters ist ein digitales Kartenspiel von @aggroed und @yabapmatt. Die frühe Spielversion ist erschienen und Preise werden bereits vergeben. Einige der Karten dieses Spiels wurden bereits für mehr als $3000 weiter verkauft. Kostenfreie manuelle Preisgeld-Turniere haben begonnen und Tausende von Dollar an Steem wurden bereits ausgegeben. Wenn du Steem-Monsters noch nicht ausprobiert hast, tue dies durch klicken von hier. Du kannst dich auf der offiziellen Webseite mit deinen Steem-Daten anmelden.
---
This is a translation of
Free To Play Steem-Monsters Bronze Account !
/steemmonsters/@rentmoney/free-to-play-steem-monsters-bronze-account
Please notice: This translation is done by an ambitious newbie. Please esteem this by leaving an individual comment and upvote and don't forget to upvote and comment a newer English original posting by the original author at @rentmoney as well.
Bitte beachte: Diese Übersetzung ist angefertigt von einem ambitionierten Einsteiger. Bitte wertschätze dies, indem du einen individuellen Kommentar und einen Upvote hinterlässt und vergiss nicht, auch einen neueren englischen Originalbeitrag des Original-Autors @rentmoney mit einem Upvote wertzuschätzen und zu kommentieren.