I would like to submit the following SteemMonster (low poly) map based on @aggroed's contest, see here.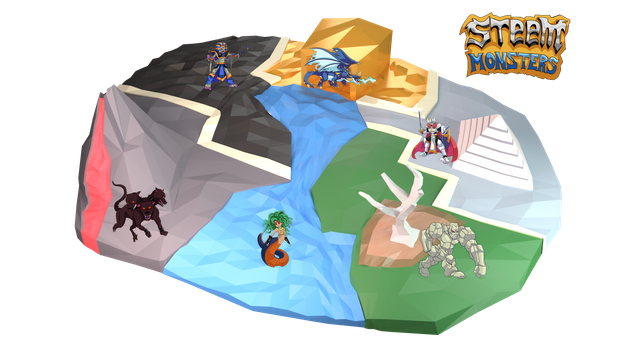 Drawing is not my strong suit so I thought I try to create a map in Blender and after a few hours that is the result.
If you think this design goes into the right direction than please let me know. I will probably than add more details to the map and update this post.