The Feeling of Winning in a Contest is Always Fun and Amazing!
Have you ever won in a contest before? If you have at least once, you should be able to feel the same way I'm feeling now specially when we're talking about the hottest trending topic in Steemit now, Steemmonsters!
To be honest, I'm not expecting to win anything from contest given by @stackin in his post https://steemit.com/charlesfuchs/@stackin/win-five-5-free-steem-monster-card-packs-from-stackin but luck hit me so yeah I won! For that, I'm very thankful for @stackin for a booster pack gift he had given me. I hope you're reading this my friend!
I was thinking of creating a new post when I checked some posts of people I'm following and it surprised me that my name was mentioned so I checked it out. I'm very happy to find out the result in his latest post https://steemit.com/charlesfuchs/@stackin/the-five-5-winners-of-the-stackin-steem-monster-packs-did-you-win.
If I'm following you, that means I'm keeping an eye on what you're doing here in Steemit. It's like I'm checking if you got new post every morning!
Let's Open the Booster Pack!
Now is the moment of truth! Let's see what will I get out of this booster pack gift @stackin sent to me. I'm hoping I could get at least 1 or 2 legendary monsters! Let's see the first one: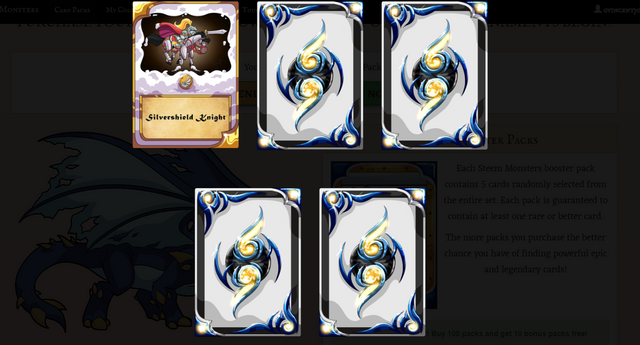 I guess it's not what I"m expecting but still a good start! Now, let's see the rest. I'm really excited with this new steem blockchain based card game and I'm dying to find out when the action-packed tournament will start.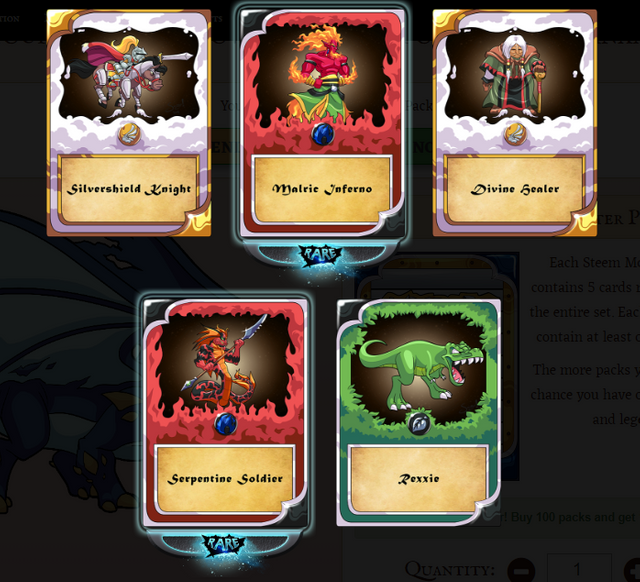 OK, so there you have it! I guess getting 2 rare cards for free is not a bad deal considering one of them is my favorite so far. Let me say this with all honesty. If you're reading this post @stackin, I really really thank you for this gift and for choosing me to be one of the winners in your contest! It made me even more exciting to participate in the tournament and buy more booster packs later.
A Note for Steemmonsters Admin and Creators from a Fan no other than "Yours Truly":
Everyone has an expectation running in his mind. Believe me or not, it's true!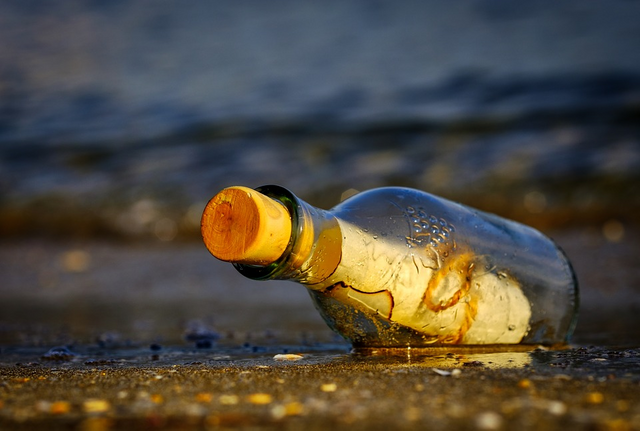 from pixabay
I know this is just the beginning of a new great game Steemians would love to play and participate with. I'm quite expecting a lot out of Steemmonsters because to be honest, the project looks and sounds really promising not to mention you guys were able to make a sale of at least $10,000 worth of USD in such a short time. With that number, we can clearly see how many interested Steemians are willing to participate in this game.
My favorite card game ever since I was a kid until now that I'm near to settling down with a family of my own is Yu-Gi-Oh! I'm still playing it with my mobile phone and it's still fun! I'm not saying you guys should reach the level of what KONAMI could do but rather what I'm saying is, "Make it Awesome!".
I know you can do it guys! I have faith in skills of people behind Steem Monsters! I can't wait for the tournament to start and I hope it will be very soon.
Until Next Time! See you guys around =)