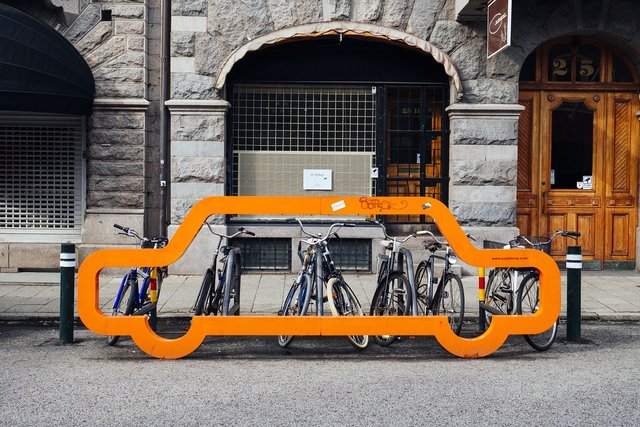 When I checked last (just before writing this post), there were 545 tokens listed on Steem Engine. So on an average more than 2 tokens get created and listed on Steem Engine (though it's more per day in recent period).
A vast majority of these tokens are more of like a hobby token and has almost no value or use case. But Steem Engine has been immensely successful in garnering a decent amount of activity and overall daily volume. So obviously, all these tokens eye a share of that volume in their token too in SE market transactions. However there are less than 5% of tokens that reach and sustain a daily volume in 3 figures (in USD terms).
So how do you decide to start trading in a specific token? I mean, aside the popular (and established) tokens, if you wish to trade in some yet unknown token, what parameters do you consider?
I notice that many people don't look much into project details or token fundamentals but just follow the popularity of a token or follow what others are doing. I saw that first hand during the 2017 crypto bull run. People would just jump into any token in the hope of getting rich overnight! A similar behaviour, I've observed in other industries too like Shares & Stocks, FOREX etc.
Perhaps there is always a set of investors and traders that don't give a shit on what they are investing into. Repeated scams through ponzi schemes proves this point well.
Thus these people will at most look at parameters like recent price increase, market volume, price volatility and would like to jump into it creating a FOMO for themselves.
So if you're launching or running your own token, these are the key parameters you would like to manipulate to attract such investors in your token. Believe it or not, that's what I've observed on Steem Engine Market too.
I was observing for last few weeks, how new tokens with no use case jumps to the No. 1 spot on Steem Engine Market. It was actually STEEMSPEAK token by ackza. When it quickly jumped to highest market cap on SE that I became curious to observe some other tokens.
What makes manipulating prices easier is a transaction fee-free trading service on Steem Engine Market. The fact that token prices (represented with green / red colour) and growth (%Ch) always takes into consideration the last traded price of a token, it makes sense for the token creator to make the last transaction at a higher price. I've seen several tribe creator too take advantage of this fact when their token volume is low and there is a wide gap between a Buy and a Sell bid. What they do is to actually Buy a small quantity of tokens, usually just 1 token to make the price look a little higher after a Sell transaction at a lower price. Sometimes they will do a multiple Buy transactions for 1 token per txn. This also gives them some psychological advantage as many people see Trade History to check what were the prices in last 10-20 trades and often ignore the quantity traded.
Another thing I observed is that you can yourself be a seller and buyer to your own order. So during the time of low market activity in your token, you can put a Buy order at unusually high price and then immediately fill it yourself! The SE platform will obviously quote this price of wash-trading as the last traded price.
Here I'll give you an example. Let's see some transaction history of an unknown token with no detail but listed on SE viz. SBIT:
SBIT token was created on 15th August by @avijatri. The very first transaction including Sell and Buy of 10,000 SBIT tokens from the token creator himself "with practically zero transfer of tokens or STEEMP" was done at the price of 0.009 STEEMP. Check the transaction on Block Explorer here.
A few minutes later, another wash transaction was made similarly at a price of 0.1 STEEMP (i.e. over 11x in less than 4 minutes!!!). This way he kept playing by increasing or decreasing the market prices of his own token as per his whims. Here is a screen shot of a few more transactions after these:
The game kept on being played for several days which helped increase the volume and price both. Placing multiple order bids keep the order book full and regular transaction make the token look very active.
I was easily able to track who is putting the Buy and Sell order by @CADawg's beautiful tool here.
It doesn't take many days to become the No. 1 traded and most valuable token on Steem Engine Market with this strategy. Soon people start noticing it and get involved.
After some days SBIT token was trading at a whopping 3 STEEMP per token:
Don't get fooled by artificial price manipulations. It's current market price of 0.000476 STEEMP per SBIT is quite low but not at all convincing to me by any measure.
Probably inspired by the success of SBIT, @avijatri created another token on 24th August. This time it was named something which everybody could understood and memorize :). Well, it's named as NATURE.
Obviously the opening transaction for this too was a wash transaction as explained above. It started at 1 STEEMP per NATURE token. But with the help of numerous wash trades, soon its prices reached at 260 STEEMP per token:
The last transaction in NATURE was at the rate of 1.50 STEEMP though transactions has came to halt about a week back. May be, he came up with some other token by now, who knows! I ain't keeping track of it any more.
But I'm telling you this recipe as how you can make a million dollar token and a billion dollar crypto asset by launching a token on Steem Engine in minutes ...it only takes 100 ENG to play this game.
And when you get rich, don't forget to send some tip to yours truly for this consultancy ...LOL! :D