Damn Dumps... It broke the 1D 200MA!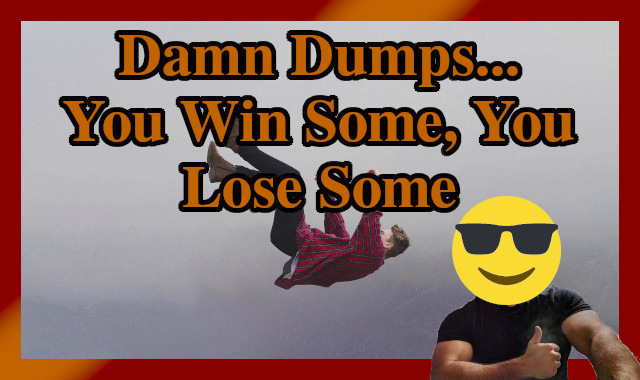 And we fell...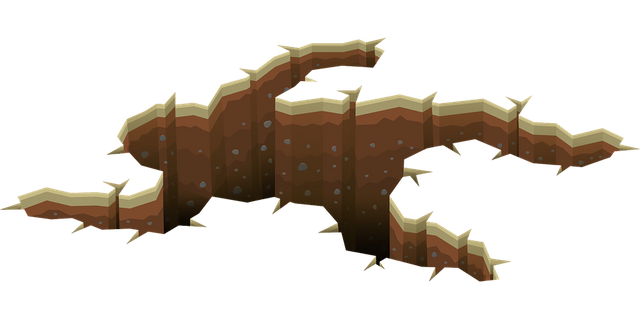 The market is always hard to predict, always hard to know what is going to happen, even with inside information of whale circles... We are small minnows in the vast vast ocean that is the Crypto Market. And sometimes this happens.
I mentioned that we were being supported by the 200MA on the 1D Time frame and that I wasn't expecting it to break down, well, well, well... it broke down!
This is why I don't like to make short time-frame predictions, because it's very hard to predict the market in short time-frames, and it can be very self-esteem damaging, regardless of this, we broke down, now what?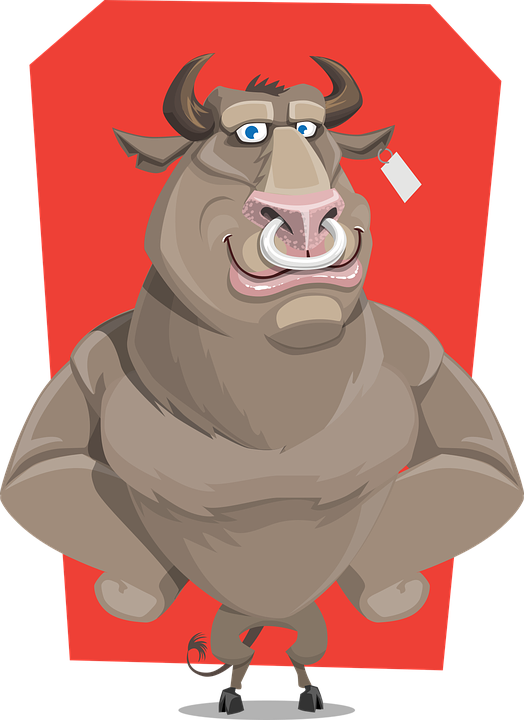 First of all, this is great! Stop panicking, now that we broke down we are going to reset all the indicators we can in order to get ready for the bull market, and not only that but this is going to allow even further accumulation time for all the hodlers. So, get your wallets ready, we might have a few more months of accumulation! Hurrah!
All the altcoins went down in USD value, but most of them didn't go down in BTC value, so most of the lost USD value was because daddy bitcoin decided to dump. I'm accumulating as much as I can at these prices, looking at the STEEM charts it seems that STEEM pumps a lot only in the late bull market, so we might still have a lot of time to accumulate. And with the fixes in the reward distribution, and the ad revenue from all the tribes, we might, for the first time, have a consistent growth on STEEM and a price appreciation on all the tribes. I have some SP goals before STEEM pumps, and I especially have some LEO goals!
But regardless of all this, what will happen now? Well, first and foremost I would pay attention to the 1W 200MA($4500 at the moment) for the near worst case scenario, second, I don't normally like to use Tradingview charts, especially ones that were done by other traders... most of them are just fractals that don't seem to happen, or charts that don't follow any rules, really, Tradingview is a pool of bad TA, but there is one chart that I've been keeping my eye on that has been extremely accurate...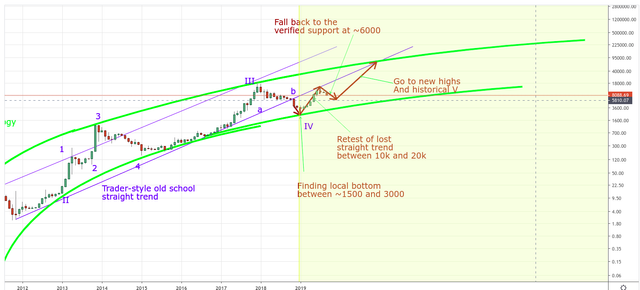 I would recommend anyone to visit the source and click on the "play" button, It's amazing how accurate this chart has been since the end of 2018, the dump, the rise, the time, everything! If you ask me I would say it's probably luck, still, in my honest opinion, we might very well do something very similar to that... That chart is putting BTC at a new all-time high in Q3, Q4 2020, which is where I think we will reach a new all-time high, and I know a couple of good traders that seem to agree with the 7k-6k in the next couple of months that are on that Chart... can we be going down to 6k to retest the breakout before launching our moon mission? I think so... let's see what happens.
If we pump or dump from here, I'm Dollar Cost Averaging (DCA) my way into a few alts and BTC, I think it is the best strategy at the moment. It's one thing to save your money during a bear market to get the best entry possible, but with so many bullish things happening all around crypto, with a pump worthy of being called a reversal, and with the halving so close, I don't think hodling your fiat trying to get the best entry possible is a good idea...
Images Free Source - 1, 2,3,4,5,6, 7, 8, 9, 10, 11, 12, 13, 14, 15, 16, 17, 18, 19, 20, 21, 22, 23, 24, 25, 26, 27 - Tradingview snapshots too.

Question of the day: Are your bags loaded? What non-STEEM altcoins are you buying? Are you DCA or just waiting for the right price?


Convert your Bitcoin to EUR/USD : Coinbase
Buy all kinds of Cryptocurrency: Binance
Join Steemmonsters, one of the top dapps on blockchain: Stemmonsters