@spinvest-leo weekly update #5, Week ending 15 Oct 2019
Firstly, a small correction to last weeks report. In the Table for the STEEM Value from previous week, it should have said 133.573, not 118.925. This means that last weeks total account value change needs to be revised down from 86.155 to 70.877. Apologies for the error, and thank you to the eagle eyed @shanibeer for checking my homework. :) You can see that full report, including errors at this link. I didn't edit the post, hopefully this correction will suffice.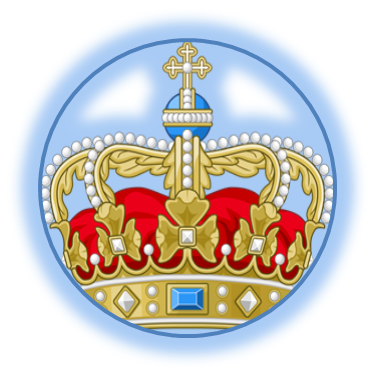 On to this week:
The numbers look like this: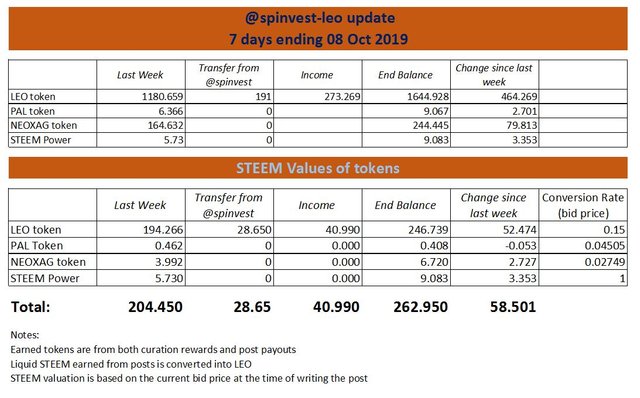 Total STEEM value goes up by 58.501. A little less than last weeks 70.877, but still ok. The amount of LEO tokens earned grew significantly, this week from all sources we gained 464.269 LEO, compared to 325.345 last week. This gain was offset by a drop in the LEO/STEEM conversion rate as the LEO price slipped a little.
I haven't had time to work on charts and things yet, but thanks to @gerber's bot on the steemleo discord, I can show you the LEO chart for the last 7 and 30 days: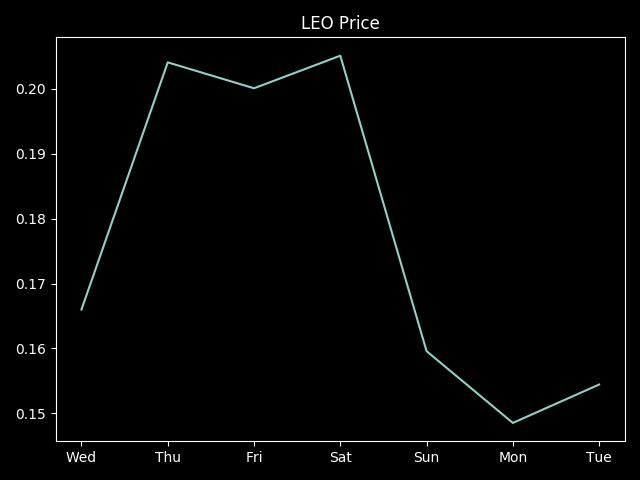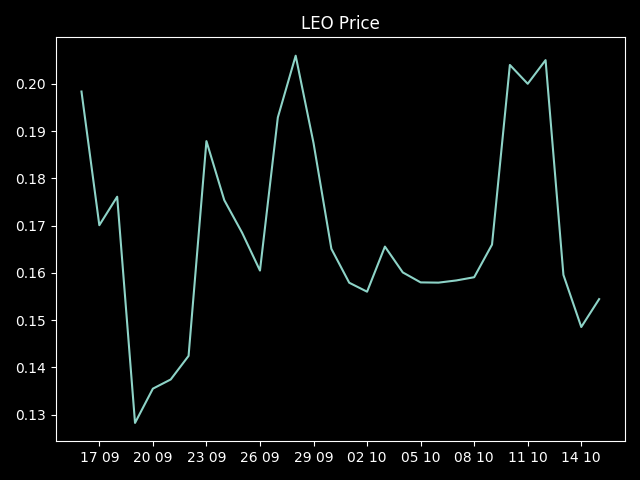 Mining SPI through delegation of LEO: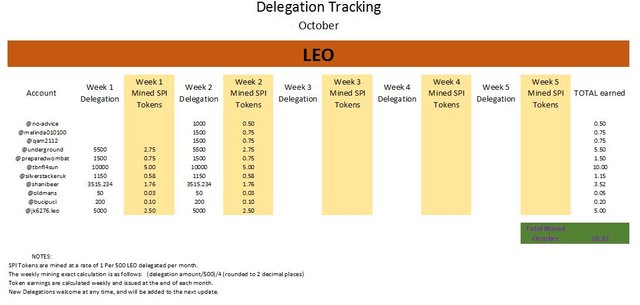 3 new delegations received this week from @qam2112, @melinda010100, and @no-advice have brought our total delegations up over 30,000 LEO. Thanks to everyone for supporting this initiative.
That's all I have time for today, until next week: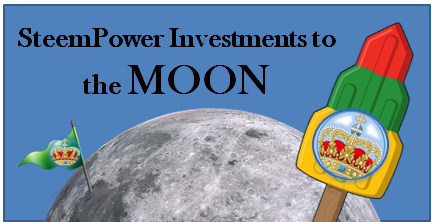 @jk6276.leo on behalf of @spinvest and @spinvest-leo