@spinvest-leo weekly update #4
This week has been a cracker for the @spinvest program, and this LEO account is no exception. We introduced an SPI token mining program, based on LEO delegations in last weeks update. This post gives the first update on how that is tracking.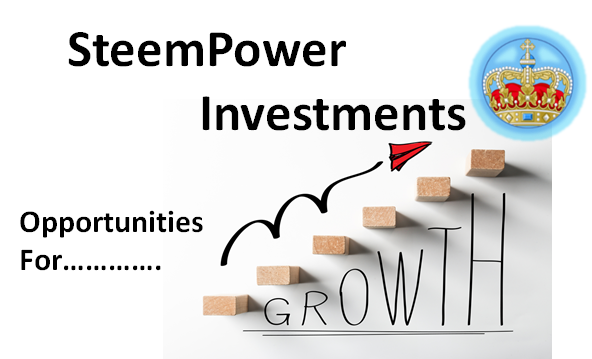 Firstly, the numbers this week.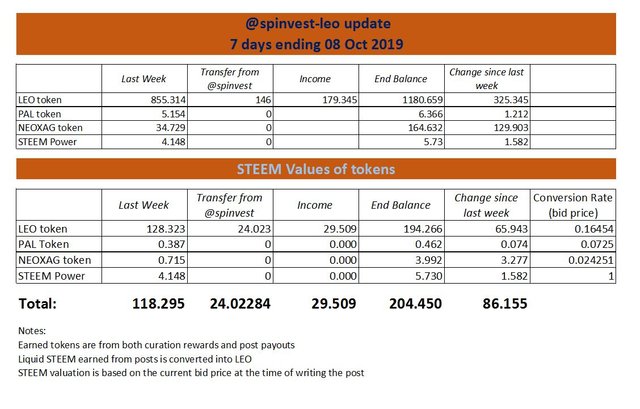 Our best week so far with an increase in the account value of 86.155 STEEM. This is a very pleasing result, aided by an increase in the LEO/STEEM price, and an increase in delegations. There has been some discussion around the funding method for the SPI mining rewards, and I would invite all interested members to read the comment thread between @shanibeer and myself (@jk6276.leo) on this post and add your preferences here.
SPI Mining:
This feature will add significant growth to this account, and is tracking very nicely so far. Here is the chart I am using to track each members delegation and earnings: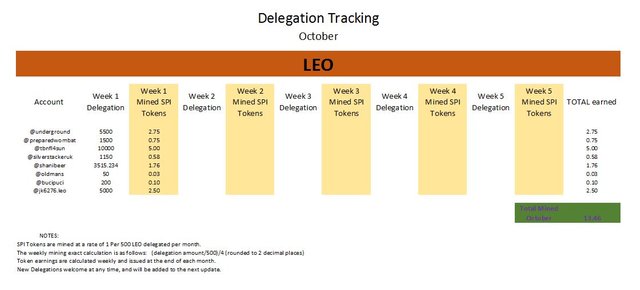 Remember SPI tokens earned this way will be issued at the end of each month. They are calculated based on the delegation active at the time of my report each week.
Question's for discussion:
Should @spinvest-leo buy the SPI tokens from the market for rewarding delegators? (keeping the LEO account fully self sufficient)

Should we consider expanding the delegation offer to other tokens? I am thinking NEOXAG or PAL as most LEO posts also contain these tags. The Neoxian curators have supported our recent posts, and would be a good fit for us I think.
I'd love to here from everyone in the comments what you think.
Cheers for now,
John
@jk6276.leo on behalf of @spinvest