@spinvest-leo update 7 - First Mining payout, growth and thoughts.
It has been another big week for the LEO tribe, with progress on the Leodex including their own seperate STEEM to STEEMP gateway being trialed (at a much lower fee the Steem Engines 1%). I see this as a great feature that adds more value to the LEO brand, and ultimately token value. I am really looking forward to SPI being listed on the LEODEX, and in future a direct LEO/SPI pairing hopefully.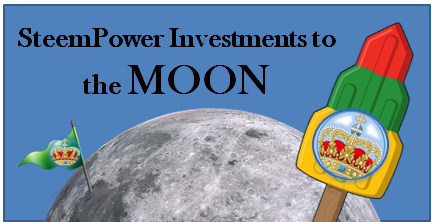 First mining payouts.
Today, I have sent out the SPI rewards for delegating LEO to the @spinvest-leo account. These are earned at a rate of 1 SPI per 500 LEO delegated, per month. The SPI tokens were purchased on market through the sale of LEO tokens. I'll get more into this process further on. Firstly, here is the delegation tracking chart: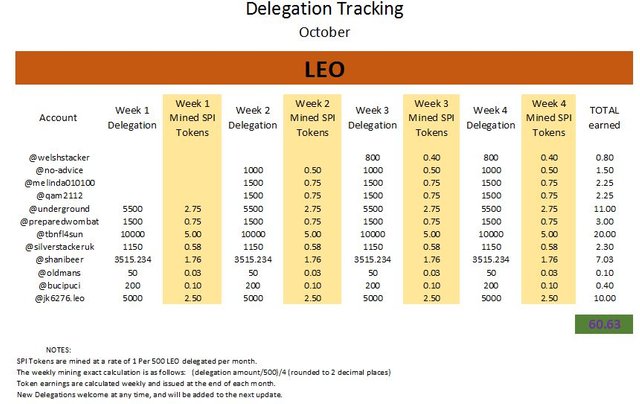 And here is the payout screenshot: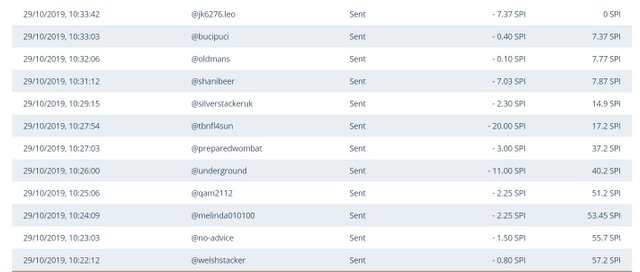 The eagle eyed amongst you (@shanibeer) will notice an error. I have short changed myself (@jk6276.leo) by 2.63 SPI tokens. I had a math error (my second one in a few weeks) and thought I had purchased enough SPI when I had not. Powered everything up before I realised, and didn't have enough SPI to pay myself fully. I'll fix this up in the coming days and update with next weeks report.
Tagging all delegators so you see this and realise SPI payments have been sent:
@welshstacker, @no-advice, @melinda010100, @qam2112, @underground, @preparedwombat, @tbnfl4sun, @silverstackeruk, @shanibeer, @oldmans, @bucipuci, @jk6276.leo.
I am quite proud to have hit this little milestone, the account has grown well and these token rewards have all been funded from @spinvest-leo earnings with no reliance at all on the main @spinvest account. (aside from the transfer from @spinvest of its weekly LEO earnings)

Income report.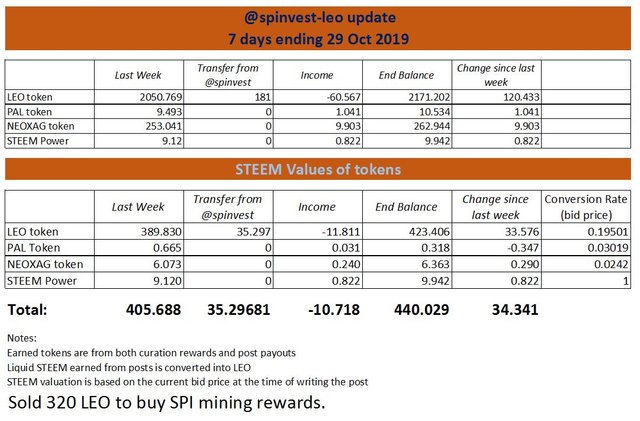 This may look bad at first glance, but it isn't. The last note tells the story, with 320 LEO being sold to buy SPI tokens. This was almost the full months rewards being purchased from 1 weeks worth of earnings. This shows that this program is turning basically a 75% profit on delegations. A weeks worth of income pays for the months rewards. Read on to see my thoughts on this, and please provide your feedback. Overall, we gained 34 STEEM value and bought the SPI rewards this week (pretty much, I bought a few last week). All in all, delighted personally with this steady progress.

My Thoughts. Opinions please.
I am thinking that we could double the SPI reward for delegations. Instead of 1 SPI per month for every 500 delegation, do 1 for 250. This would still leave a big (50% ish) profit on delegations, but may atttract more Leo delegation via improved rewards. The vast majority of @spinvest-leo's income is derived from this delegated stake, shouldn't it be rewarded with a bit more than 25% of the income. 50/50 seems fair to me, still leaving plenty to continue the growth of the account.

I will shift to buying the SPI tokens on a weekly basis, to smooth the income variance out.

I have decided I don't have the time to manage a similar program for other tribes. I really do hope someone else steps up to start up something similar, but for now I will concentrate on LEO only. Who wants to set up and run a @spinvest-neoxag account? It really only takes a few hours a week to manage, and is a greate way to contribute to the growth and decentralisation of SPI. Everyone wants decentralisation, who is prepared to help make it happen?

I'd still love it if someone could make a logo for this account combining the SPI and LEO logo's into 1 - anyone?

A fair bit to digest in this report, please share your opinions (particularly on increasing the mining rewards) in the comments.
Have a great week everyone, SPI to the mooooooooonnnnnnnn!!!!!!
@jk6276.leo on behalf of @spinvest-leo and the @spinvest program.