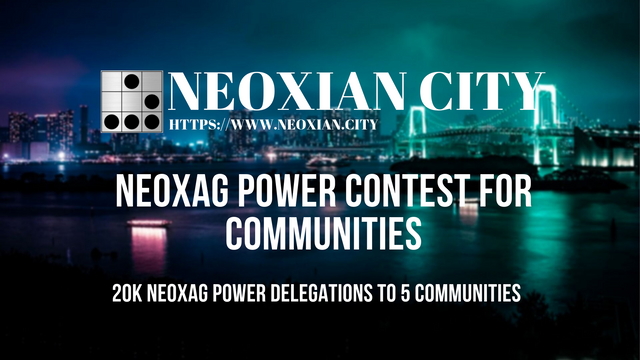 @Zaku from the Neoxian City is generously running a contest where he would like to support other communities on Steem.
He wishes to support communities by hosting a contest for 20,000 NEOXAG Power delegation ( 4000 NEOXAG Power Delegation to 5 Community each.) The delegation will be for 1 month from the Delegation given date.
We are allowed to choose up to 5 communities and write a description as to why they deserve the nominations.
Thank you @Zaku for giving us this opportunity.
Here are my nominations of 5 Communities I can think of: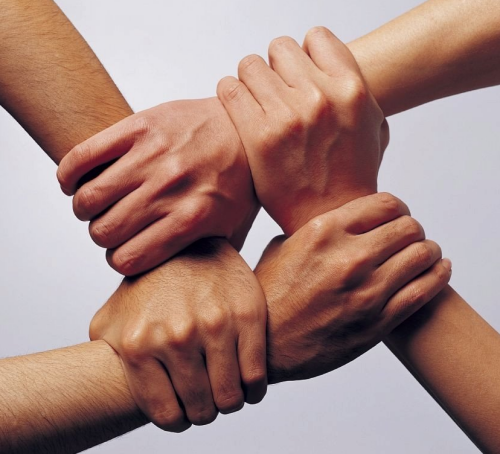 This is a Chinese community currently with 90% active Chinese users are from team-cn community. It is a vibrant community where the team of 3 Steemians (@ericet, @honoru and @softmetal) serve the community with their great skills. They have been revising the Steem handbook for Chinese users, making a Chinese version of Steemit for Chinese user. China is a big market. This community has been onboarding Chinese users onto the blockchain with their great passion for Steem. With the delegation, @team-CN can use the Resource Credits to create new accounts for newbies, organize and support more projects within CN community!
They have been running many fun projects to get the community and newbies highly engaged.
---

This is a vibrant small community of bloggers who bring great value to the Steem blockchain with their quality posts. The community is one that has intense communication and engagement with their different projects for Steemians. I see them working hard day and night building up fun and activities into the blockchain with their creativity.
---

From my recent participation in this community in the month of July, I came to know many people in this community. The community is filled with people who are actively engaged in building a site that helps people learn about investment. I did not have a strong interest on crypto before but when I see their fire with the vision of bringing many outsiders onto Steem, this is a worthy project to support.
---
4. The Luv Bug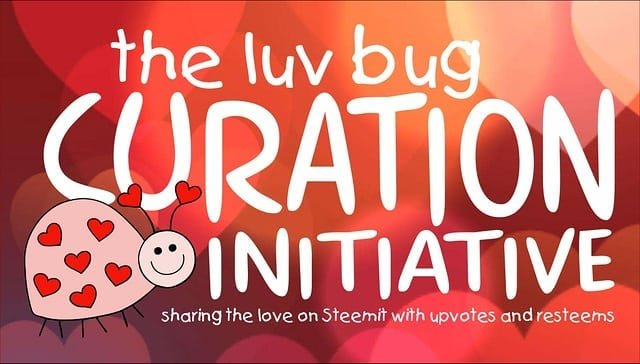 @TheLuvBug has been spreading their love with their utmost to support the really hard working Steemians by upvoting and resteeming valuable content. They would like to support more people, more often - and with Neoxian help, they will be able to add great value to the blockchain with the extra delegation. The founder has been a great support to the Steem community.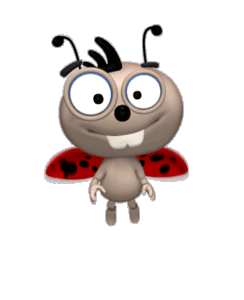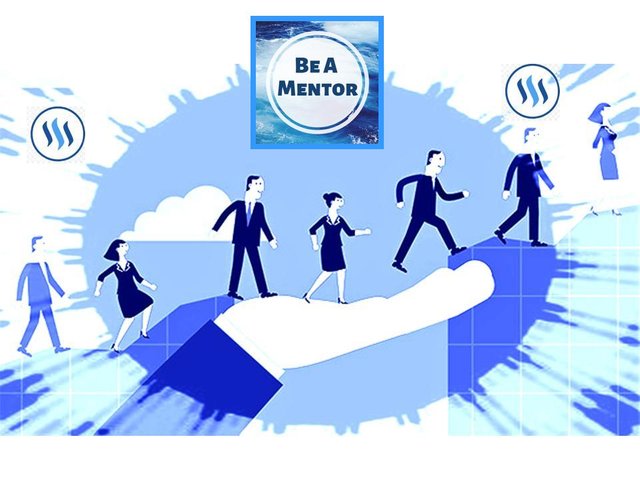 This is my humble community where I try to build qualified Steem mentors to onboard new users to the blockchain. I started forming mentor teams to help the blockchain grow and we are now onto our 5th Steem Mentor Team. We want to extend a personal touch to newbies when they come onto Steem so that they are greeted by real people and not bots. We hope to get them engaged into different communities quickly so that they can quickly participate and not drop out so quickly. Our work is small but intense with patience. It is a voluntary service to the Steem communities. It would be great to get some support.
Thank you @Zaku.
Rosa
@rosatravels
---

Thank you to Our awesome delegators
@paulag | @amico | @rosatravels | @dylanhobalart | @robmojo | @d00k13 | @newageinv |
Thank you to Our awesome supporters for your donation
@rosatravels | @katerinaramm | @pharesim | @etcmike | @paulag | @geekgirl | @carlpei | @whatsup | @amico | @moghul | @iamjadeline |@earnlogy
Please support us and Donate 1 STEEM to support @BeAMentor
We will give you UPVOTES for your support!
---
---
Thank you for reading this post! If you like the post, please upvote, resteem and comment.
谢谢你的阅读!希望你喜欢。如果你喜欢我的分享, 请点赞并跟随我。