Prediction…Beyond Meat Goes Down To $100 First Before Up To $200 – Part 2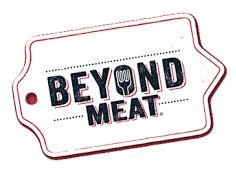 About a month ago, I wrote why I felt Beyond Meat was going to hit $100 before hitting $200. The thesis I had was with Beyond Meat's valuation and what I was seeing on the charts. Their valuation is higher than roughly 25% of the companies in the S&P 500 index and in July they diluted their earnings/per by selling an additional 3.25 million shares of common stock. And from a technical stand point, I saw the first ever supply zone form.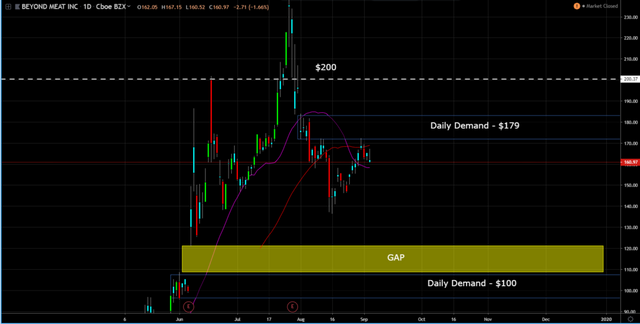 Prediction…Beyond Meat Goes Down To $100 First Before Up To $200
I also talked about the competition and they have plenty…from Nestle to Tyson Foods to Impossible Burger to Kellogg to Hormel Foods to Kroger. I want to talk about Impossible Burger for a minute.
Impossible meat patties are made primarily from a blend of soy and potato protein, mixed with sunflower oil, yeast extract, salt and include heme, an iron ion found in all living things that gives meat its inherently meaty flavor.
Impossible Foods sells directly to restaurants, but you can buy the burgers at White Castle, Burger King, Applebee's, and Momofuku Nishi can sell it to you.
Burger King launched the Impossible Whopper in its U.S. stores at the beginning of August and by the end of the year all 7,200 stores in the US will be selling the Impossible Whopper. That's pretty big for a company that's not even public yet.
Last week, Beyond Meat investors got some great news when the McDonald's said it will begin testing the Beyond Burger in Canada. And if all goes well in Canada, is possible that McDonald's will make the Beyond Burger available at its almost 40,000 store worldwide.
Although valuations may already be relatively high, that doesn't mean the stock can't keep rallying — a lot.

Ihor Dusaniwsky, managing director of predictive analytics at financial analytics firm S3 Partners, said "there's a good chance that there will be several million shares of short sellers covering their positions and driving BYND's stock price even higher."

He said short interest, or bearish bets on Beyond Meat's stock, as a percentage of float — shares available to trade — was about 41.6%.

And with the stock surging on Thursday, short sellers are suffering mark-to-market losses of an estimated $81 million on the day, and an estimated $731.6 million this year.

Basically, bulls who owned shares available for lending have started taking profits, which means the stock bears borrowed so they can short them have to be returned, which requires them to cover their shorts sooner than they may want.
Source
Now here is why I like the trade set-up to the downside even more. So if the price starts to move higher, because the shorts have to buy back the shares and give it back to the rightful stock owner, by the time price gets to the daily supply at $179. In additional, the longer the stock stays in this range, the greater the imbalance between the buyers and sellers will be once price leaves the range.
Thus, I'm sticking to my $100 hit before $200 hit. Will I be right, we shall see.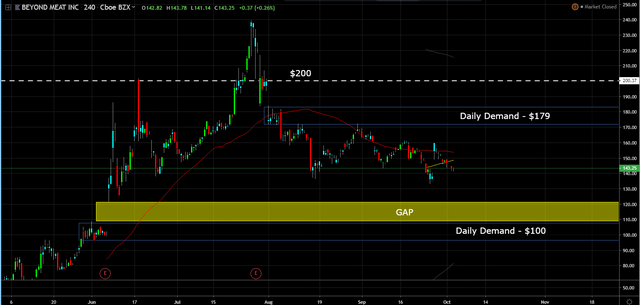 This post is my personal opinion. I'm not a financial advisor, this isn't financial advise. Do your own research before making investment decisions.