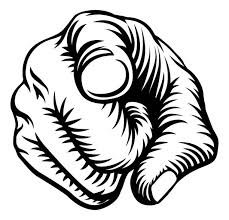 Do you promote every platform under the Sun?
Do post multiple times a day giving out referral links?
Then you Sir are a whore
The amount of abstract referral links posted are ridiculous.
Every dog shit project is the next big thing, why don't you show me how much you have invested? let me guess nothing. Just signed up grabbed a referral link and stood on the sidewalk waiting for someone to throw you a penny
How is it that your the only one that sees these non existent projects and no-one else has the vision to?
So I'm gonna sign up to this garbage, for you, what you gonna give me?
F all that's what once I have put some money in and most likely lost it your gonna be waiting for me on the next street corner ready to make my dreams come true.
I have promoted platforms myself sometimes after trying them, sometimes not and i make it clear either way. I more often than not set bounties on them, so whether someone tries it or not, they get something for atleast taking the time to read my piece
I have never promoted anything which you have to invest in unless i am invested myself simply because i believe in karma.
Currently im in 5 different projects which i invested in but wont promote them with a referal link but will give my views on them and how they are going
I understand why platforms offer referral bonuses but if they were confident enough in there platform they should spend that on advertising and promotion-which i appreciate this is a form of that. Personally i dont make financial decisions based on some post that has been copied and pasted with some broken up english splattered along with it, but thats just me
If you agree cool if you disagree cool