The value that @spinvest brings to the STEEM eco-system.
I feel compelled to write a piece highlighting the value and positives of the @spinvest program. It has come to light recently that a curation project has blacklisted everyone holding SPI tokens. There is one we know for sure, others maybe, but so far unconfirmed. I won't go in to details, not looking for any drama, but you can read this warning to all SPI token holders post for more information.
If you do have involvement in "newsteem" style curation initiatives, I'd love to hear your thoughts on the @spinvest set-up and the status of our members.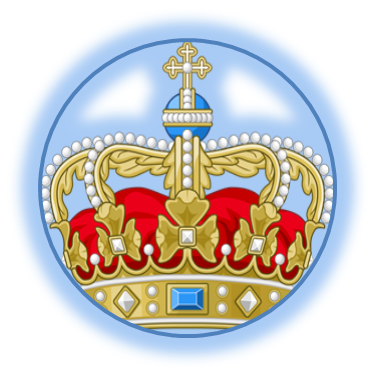 ---
Spinvest, in my eye's, was set up to build a tokenised investment fund on Steem Engine. The premise is quite simple. The STEEM revenue from every token sold is powered up, and then the resulting SP is leased out for profit. Profits are reinvested into other asset classes, both on chain and off. So far, the club has bought some BTC, and is in the process of buying some Silver, and will continue to buy other assets as long term holdings.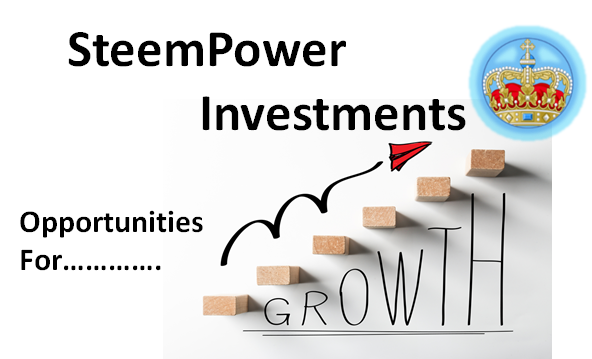 So far, I don't see an issue. We are taking liquid STEEM and powering it up - long term. We are leasing it out. We are buying other assets with the revenue, adding to the Net Asset Backing of the SPI token. It is already fully backed by SP, and then the diversification adds further value.
It is important to note we are an investment club. There is a membership agreement, and votes are regularly held to democratically choose the direction. No roles for people actively participating are paid. Neither the founder, nor other people playing an active role are paid or benefit in any way from their time, beyond the general rise in SPI value that everyone benefits from.
---
What is the SP used for?
The STEEM power we have accumulated is leased out. Initially, DLease was the main avenue, but since the latest Hard Fork, direct, off-market Leases have taken priority. One of the highest profile Leases is to SteemLEO. They are using this SP to reward top quality, curated posts and people posting from their front end. This is two projects, building on STEEM and growing, working together to build for the future. SteemLeo is leading the pack with regards to tribe development, and setting the bar for other tribes to match. The SP they are leasing from us is being used for good, it is beneficial to not just LEO, but the entire STEEM eco-system - in my opinion.
I am not as familiar with other projects we lease SP to, so I'll leave it to others to fill in any details there.
I think it is very important to note that not one SP is used to directly reward token holders through votes. This isn't a "buy a token, get a vote" scheme. Even organisers get ZERO votes from the SP (unless curated by the projects receiving the delegated SP). No reward pool siphoning, circle-jerking going on here. NONE.
---
As some may know, the @spinvest-leo account is one I manage, on behalf of the club. It operates differently from the main account. It has been set up to accept LEO token delegations, and reward delegators with SPI tokens paid for from curation earnings. The account is passive, with voting set-up to follow official LEO accounts only. We were briefly rewarding delegators with upvotes, but have stopped this practice in favour of the SPI payments. Lot's of other projects on STEEM pay delegators. In fact, most "NewSteem" curation projects pay delegators. So nothing wrong here. Votes are following LEO curated posts, adding to the value of good quality posts on the LEO frontend. I see this as a win all round. The Leo curated posts earn some extra rewards, the delegators earn a reward for tokens they may not be fully utilising themselves for curation, the Spinvest program builds a side income and a second asset base with exposure to the most dynamic tribe on STEEM.
Again, no delegate-for-up-vote, circle-jerking and no rewards or payment for organisers at all. The only benefit I get from about 5 or 6 hours a week of my time, is the 7 SPI I will earn weekly for delegating 7000 LEO to this account. Same rate of return as every other delegator.
---
I don't see any downsides to this overall program. It seems maybe the wording of our description makes us sound like we are here to profiteer and gain unfair advantage:
Steem powered investments @spinvest has been set up to offer an investment fund based on funding from STEEM POWER. Investments are funded through extracting value out of STEEM POWER and taking advantage of STEEM's high inflation rate. The aim is not to get rich quick; the aim is to build a safe portfolio of investments that will stand the test of time while ensuring all investor's starting capital is not at risk.
It seems terms like "extracting value" and "take advantage" are drawing negative opinion on what we are about. Maybe that paragraph needs to be re-worded, to better explain our purpose. However, I do not see that we are doing anything wrong, and certainly don't think every token holder should be excluded from the chance of a curation up-vote, purely for holding the token. I thought curation was meant to be about the quality and effort that goes in to a post, with consideration to the actions and motives of the account creating the post.
---
Thank you for taking the time to read this, all feedback, both positive and constructive criticism is more than welcome.
Regards,
JK