[ENG] Australia Working Holiday Visa #4 Rottnest Island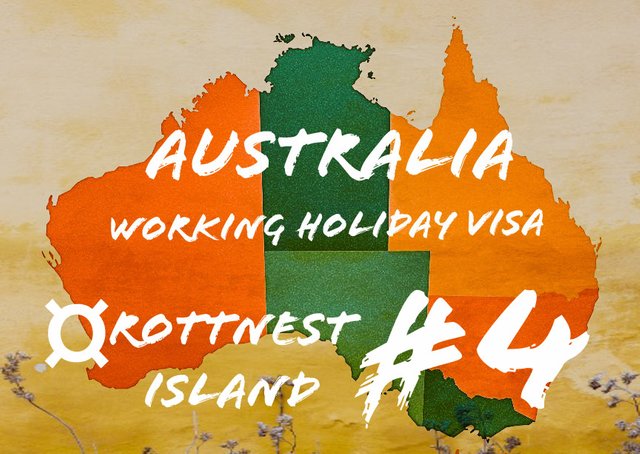 Lets go to Rottnest Island!
I don't remember the prices, but on a certain day of the week you can get there cheaper. I think it was on Tuesdays. You should check this in advance.
We booked the tickets online. Here you could choose the bikes. Whether you want an e-bike or a normal bike. You could also book a snorkel set and other equipment.
We took the ferry from Perth. It took us about 1.5 hours to get to Rottnest Island.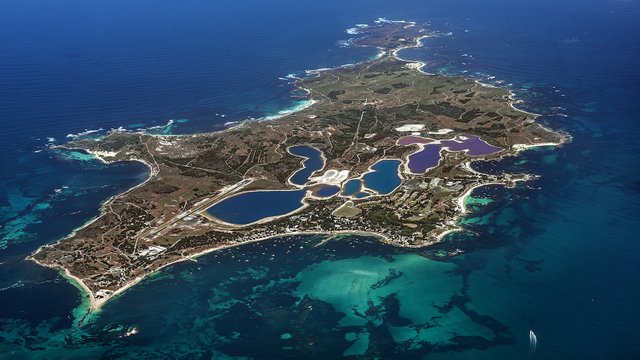 Once we got there, we could pick up our bikes and other booked items and we could start the tour immediately.
So we hopped on our bikes and started cycling. It was a very sunny day, but a little windy.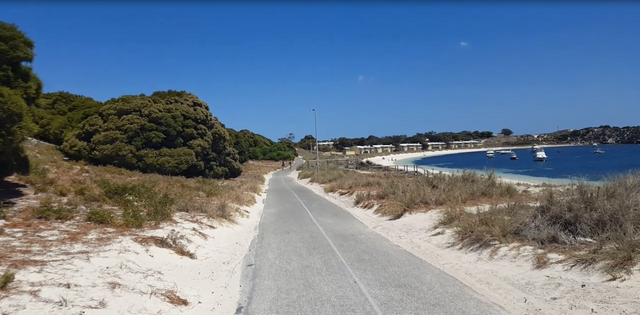 We planned one day for Rottnest Island and wanted to cycle around the island that day. We made it, but I recommend to everyone planning an overnight stay, who wants to see a lot and wants to enjoy the island.
There are several cycling routes. We chose the second longest one. We just managed to get the ferry back to Perth in time. We really cycled a lot. The time was enough to stop at some places and take photos and a one hour stay at the beach was also possible. But there wasn't enough time for more. We couldn't really let the island affect us.
I imagine now how we could have had a nice dinner there and go for a walk before going to sleep to review the day. Then on the next day we could go back to Perth happy and relaxed.
But at that point we were poor backpackers and wanted to see as much as possible as cheaply as possible. :D
If someone plans only one day for Rottnest Island, I strongly recommend taking an e-bike. We really fought against the wind at some places.
It is a very worth seeing island. The colors shine bright especially on sunny days. Spectacular beaches awaited us here as well.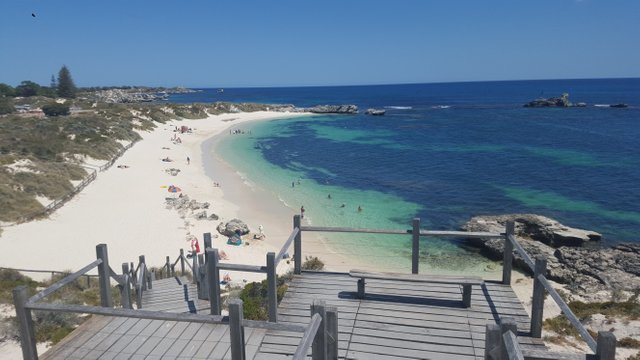 The Island is known for Quokkas. These animals belong to the family of Kangaroos. Quokkas can be found all over the island. If you see bikes one the side of the road with cyclists walking in the bushes, then you know that someone found one. ☺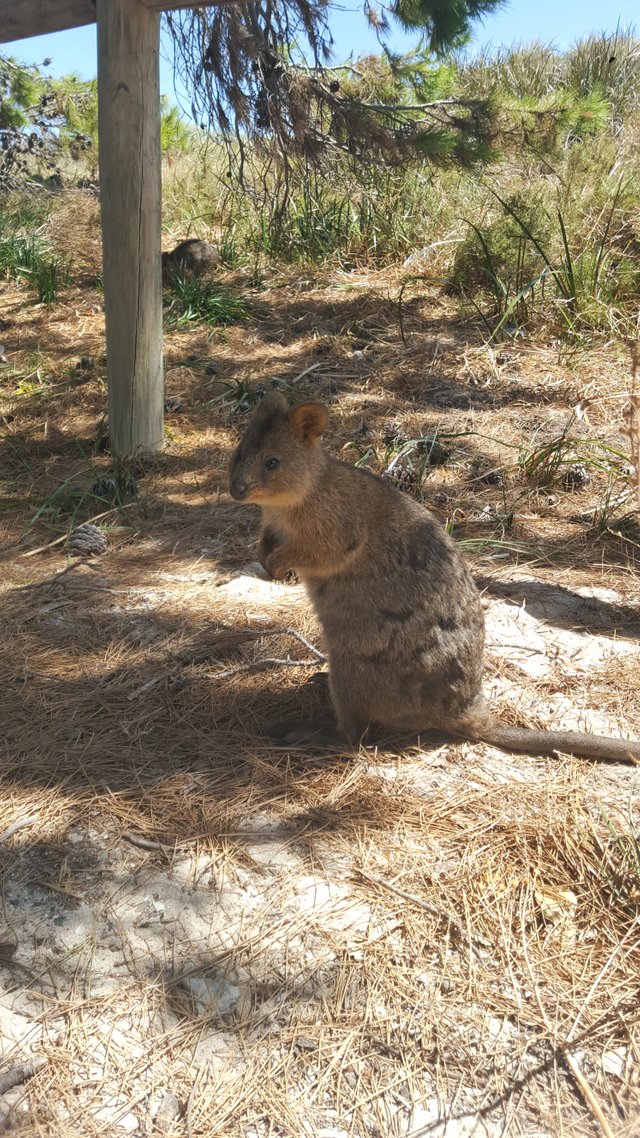 Quokkas are best known for ingenious selfies. See for yourself, just google "Quokka" and look at the pictures. It looks like they are smiling like on the selfie with me in the next photo.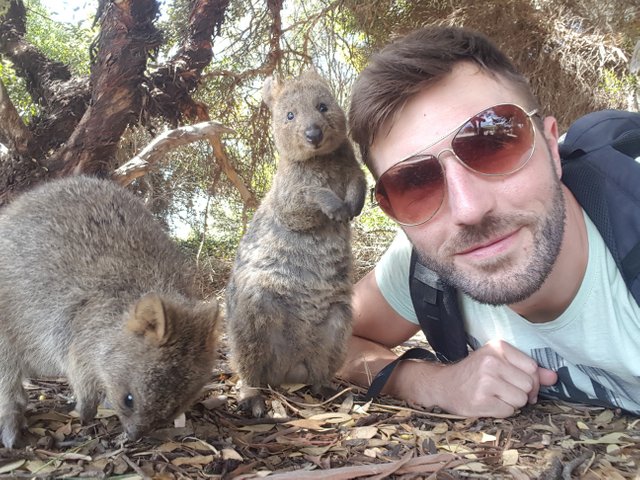 In my opinion wild animals should not be fed. But it is done by almost everyone there. I have to admit we did it too. Quokkas can see very poorly, but they have a very good sense of smell. So you should be careful when feeding. My wife was bitten in the finger. It wasn't a dangerous flesh wound, but it hurt a lot. I think this is called Karma. ;)
In the end we arrived exhausted at the ferry port, but were also looking back on a great day and returned back to Perth.
In conclusion, it can be said that it is a beautiful island and highly recommended for passionate cyclists and also nature and animal lovers.
If you have any questions, please let me know in the comments.
Enjoy!
I would be happy if you could support me by using my referrals for following sites. It doesn't cost you anything but will benefit you and would help me a little .
Actifit
Get rewarded when you are active and reach your goals
Much love and a happy new year,
general.guy