Financial Advice 4: Creating a Financial Plan is the Best Money Related Decision You Will Ever Make
Do You Have a Financial Plan?
Financial planning encompasses every aspect of your monetary life and sets you on a course to be in charge of your current and future financial affairs. Proper planning will make you confident about how much you need to earn, spend and save to meet your goals in this money driven world. The majority of people don't have a financial plan; we hear statistics all the time about how deeply indebted we are, living paycheck to paycheck and a majority of us will undoubtfully have an uncomfortable retirement. Yet there is a significant number of people who have a plan; these individuals are living comfortably within their means, they save a portion of every paycheck and are much more likely to reach their goals and spend the last decades of their life happily retired. Which group do you want to be in?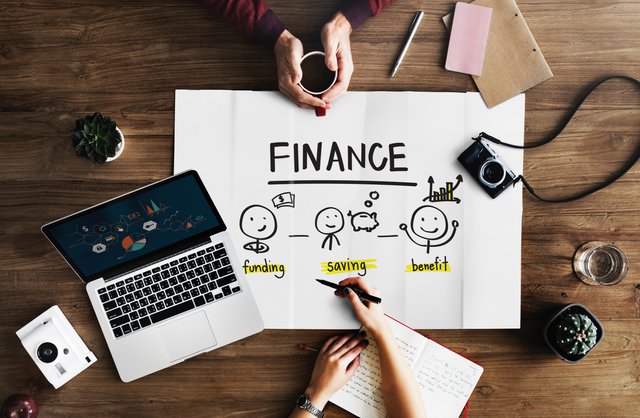 Success and Planning Go Hand in Hand

Without a plan, it is difficult to stay focused and reach your goals. You can meet with a financial planning specialist to help you set up a plan or at the very least have a financial advisor give you a second opinion about your plan. Creating a realistic financial plan is not as simple as plugging in a few numbers on an online calculator, having a well constructed financial plan is essential, so you should seek professional help. In a previous post, we discussed how to find good advice and we will go over the financial planning process in greater detail a future blog.
What is in Financial Plan?

A financial plan has numerous components and is highly customized, everyone should incorporate the following: cash flow and budgeting, tax planning, investment planning, protection, retirement planning, and estate planning. A good plan starts with objectives and is a path which confidently helps you reach your stated goals. The plan is useless if you don't follow it, so it has to be realistic and achievable. Staying within your budget and being protected in case of a loss of income or an emergency is crucial for achieving financial success. A financial plan should not be confused with an investment plan which is just one component of the financial planning process.
Stick With the Plan!

The most common reason for people not reaching their goals is that they never planned. Another reason why objectives are not met is that the plan is not followed. It's easy to get distracted by consumerism and investment schemes. So don't ever spend more than your budget and don't adjust your investment plan because some new get rich quick scheme is presented to you. Definitely, don't rely upon winning the lottery, a miracle or for the government to help as they are the worst at budgeting.
WARNING: Cryptocurrency investment schemes are speculative and should not be a component of one's financial plan.

I thought it would be wise to include the above message since most of #SteemLeo is about peoples cryptocurrency investments or some sort of cryptocurrency investment scheme. It's definitely not advised to make speculation in unregulated tokens a part of your investment plan unless you have the room set aside for significant loss. I am here to provide general financial advice not to solicit clients or sell tokens. I hope to see @steem.leo become a success and want to bring integrity to the investment discussion. If you have any questions about financial planning, investing or money-related matters, please feel free to ask.