Can we automate everything and go for eternal vacation based on our future Income from Cryptocurency?
Is crypto-utopia even possible in near future?
If you have watched the movie Wall-E, you may remember that humans live in post-war Utopia like space colony where everything is automated by the robots. Humans there enjoy eternal entertainment and as a result, got obese.
Let us do a thought experiment, you have managed 10K Steem. After 10 years one Steem have reached a floor of $100, similar to BTC's floor of $7500 (??). You are practically millionaire and earning $20K a month by automated curation or delegation, . Even you don't manage your income from Steem chain. A personal DAO manage it, it send crypo-money to your mortgage company, it pays all your bills and it orders all your needs.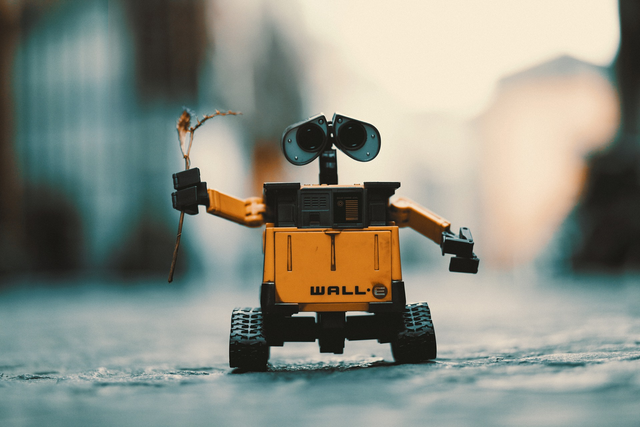 Your wealth keeps growing since you spend less than you earn. You don't need to.
You are living a life like on a Venus project but at a personal level. You live in a smart home where everything is automated: room heater to cooking system.
Your robots do your cooking and serve you lunch or dinner.
You have automated drone taxi service that can transport you anywhere in the world with the help of hyperloop train.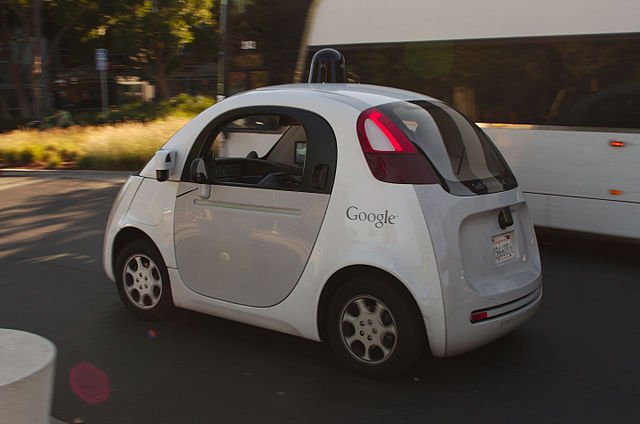 Source: Wikimedia Commons
Imagine when you return home, the home welcomes you, it lights up with your favorite color, plays music according to your mood and keeps temperature to your liking.
You basically contemplate on the Universe's origin, alien's life and inter-stellar travel whether it is possible in your own lifetime. May be you are obsessed with upcoming immortality or singularity.
Current Automation technologies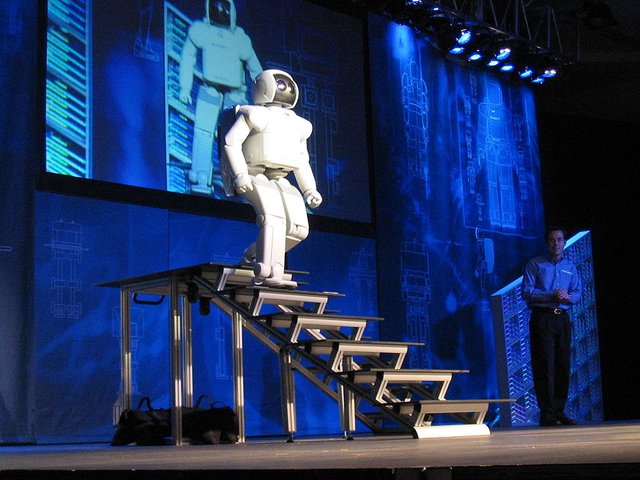 Source: Wikimedia Commons
These kinds of automation technologies are already here. In near future, Asimo like robot butler may cook your food, collect your cloths for laundry, play with your pets and whatever you want him to do.
The issue that robot butlers of si-fi are not already not in our home is due to lack of mechanical intelligence. Software based AI is already pretty intelligent. Conversion of AI to mechanics up to human level has been quite challenging. It took years for Honda to make walking robot like Asimo. However, with exponential rise of technology, robot achieving human level mechanics are within in decades reach.
How will life on Steem chain will look like then?
Imagine a bot who can understand creativity and meritocracy of a steemit post and upvote accordingly. It is your curator bot.
Bots made of your personality will walk through posts of your liking, summarize it, read it for you with the future version Amzaon Alexa or Google Home. You don't even have to open steemit webpage to comment, our bots can do all the comment in steemit for ourselves.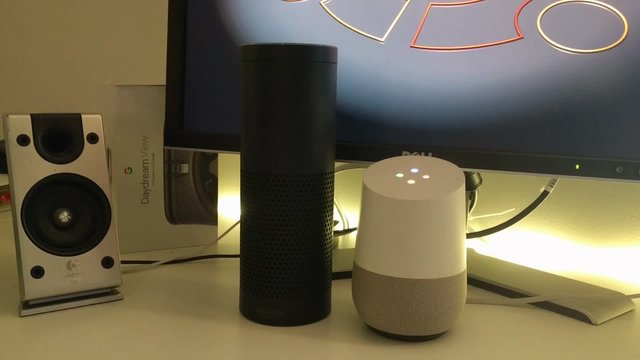 Source: Wikimedia Commons
It is not the distant future, it is already here. A scientist have taught Amazon Echo using machine learning to read the abstract of papers about AI from arxiv.org- a scientific paper repository [1]. Gentle Bot and Things-2 bot already walk through the comments in steem-it and upvote good comments.
With recent news of Google's AlphaGo AI beating World champion Go player and OpenAI beating the greatest Dota2 player, there rise a question what else AI cannot do? Self-driving cars are already hurling in our roads.
Bot traders outnumber human counterparts in stock exchanges. High end manufacturing jobs are dominated by Industrial robots. AI have invented their own language.
Robots can cook. Robots can do farming..
Finally, unfortunately both immortality and singularity have not arrived in your lifetime, then robots will be your funeral priest.
Disclaimer: This opinion is not a financial advice, it my personal perspective and opinion. Please seek professionals for financial decisions.
Image sources: Most images are open sourced (e.g. Pixabay, Wikimedia etc.) with Creative common license. Some images are used with due courtesy to respected owners.
Thanks for reading.
@dtrade
Cryptominer , occasional trader and tech blogger since 2013