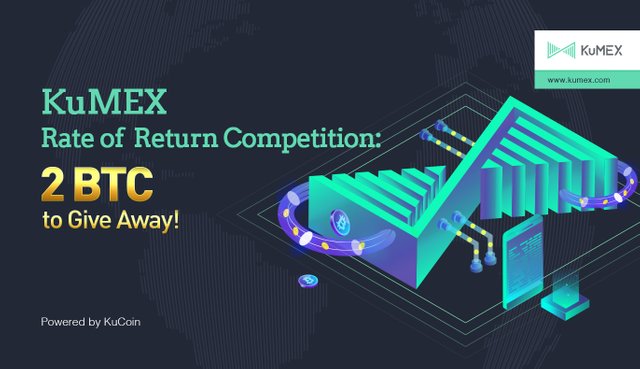 Source
Continuing on from the first round of live trading on the KuMEX (you will need a Kucoin account) is the much awaited sequel. If you have been following my blog, then you will know that I had fun playing around on the Kucoin testnet and live versions of the giant crypto derivatives market (with the market leader in this space being BitMEX.
There are a few distinct differences between the two derivatives exchanges (BitMEX and Kucoin. The Kucoin variant has a much smaller volume (on the order of hundreds of millions vs billions), which results in thinner order books (which can cause a bit of chaos when positions get forcibly liquidated). There is also a smaller maximum leverage (20x vs 100x) which is not really a problem as you don't really want to go in highly leveraged, as that would leave you in a risky position of have a very tight border for forced liquidation. The other difference is the Kucoin has some fun contests that pop up every now and then (both Kucoin and Binance have this "fun" approach to trading).
Currently, Kucoin has the second round playing out for those who are interested in dipping their feet into the fast moving leveraged derivatives market running from the 3rd of September to the 9th of September. Unlike most of the other Kucoin and Binance trading contests, half of the prize pool is allocated to smaller players in the field, those of us who don't have a few million USD to throw around to "win" a volume based trading contest.
Firstly, there is the "big" league of the High Frequency group (1 BTC in prizes) which is defined by a minimum of 1XBT in equity and more than 100 orders placed in the time period. Sadly, this league is pretty hard unless you have the spare cash/Bitcoin lying around to even qualify! However, for little fish, there is the Low Frequency group (also 1BTC in prizes). This is characterised by a minimum of 0.1 BTC equity (this was raised from the original 0.001 BTC) and less than 100 orders.
Lessons from the 1st Round
For the first round, I did manage to make the rankings on the low frequency league for a few days as I was making a decent enough profit on shorting Bitcoin whilst it fell. However, due to my "safe" method of putting spreads of smaller orders, stop-losses and orders to catch liquidations, I unfortunately rapidly jumped over the 100 order limit for the low frequency league. So, I managed to stupidly disqualify myself, despite making an okay profit. So, this season… I've started with a profit due to a large long position (that was sitting on a few hundred above liquidation last week!) that I bravely held on to… which meant that I managed to catch the swing up last night to take a healthy profit. However, this time, I only executed a single order to close my position (rather than a spread to average out the profit). Thankfully, due to stupid luck I managed to catch a local (or perhaps weekly?) high.
So, having taken a profit that should put me in the rankings for the low frequency group (I have to check when the rankings are published), I might just hold off trading as I can only screw it up by executing too many orders again! Now, I realise I can just put in single or fewer large orders… but that just is too risky for me… I learnt my lessons on the faster BitMEX exchange where I did place fewer larger orders and would get caught out by swings that would leave me holding larger losses (remember that leverage increases your potential losses as well as your profits!).
For Kumex (Kucoin), I would suggest that you take advantage of the thinner order books. When the price swings, there will be forced liquidations which means that for a few seconds the long/short side will be completely wiped out (often deviating by hundreds of USD off the current BXBT asset price). If you have some orders waiting that far out, you might be lucky enough to pick up an easy profit.
However, the thinner trading volume does mean that sometimes it can take a while (on the order of minutes or even an hour…) for the contract price to resettle back to the actual BXBT price (this was much worse on the testnet, it isn't quite so bad on the live version… but it is still a bit of a problem). During this time, it can be a nerve racking time… as the BXBT price can move against your position… but all I can advise is to set your exit positions and hold fast! Selling at market price (being the taker) will incur trading fees which will erode your profit… or even end up giving you a loss!
Every 8 hours, there is a funding round where the shorts pay the longs (based on their current positions) or vice versa depending on the market position. This is a natural mechanism to encourage people to exit their positions (so if you had a long position and BXBT keeps rising and rising, you will need to keep funding the position …) and keep the liquidity moving. However, I have found that this is mostly not a problem…. I held the long position for nearly a week and paid many days of funding… of course it starts to eat away at your equity and reserve, but you will definitely recoup it when (IF!) you close with a profit.
Speaking of reserve, make sure you keep a reserve (don't have all your equity tied up in positions and open orders). You will need it to maintain a flexible position that can react to sudden changes (plus, it helps against being deleveraged).
I would normally say to snack small and snack often… to build up lots of small profits rather than a single large bet… however, for this contest… that will work against you due to the 100 order limit to stay in the low frequency group. However, if you are somehow competing in the high frequency league, then go nuts and play it safe! Also, set stop-loss orders… remembering that fast swings can clear an order book (so, I often set it at market rather than a limit…). You will take a roughly 50-75% loss depending on how tight you set the trigger, but that is better than 100% liquidation!
High Frequency Prizes
| Ranking | Rewards |
| --- | --- |
| TOP1 | 0.3 BTC |
| TOP2-6 | 0.3 BTC |
| TOP7-26 | 0.2 BTC |
| TOP27-106 | 0.2 BTC |
Low Frequency Prizes
Ranking
Rewards
TOP1-5
0.2 BTC
TOP6-25
0.3 BTC
TOP26-100
0.4 BTC
Users ranking 101 and below with a return rate greater than 0%
will share this reward equally
0.1 BTC

Looking for a quick and easy way to keep track of your cryptocurrencies? Coin Tracking offers a free service that includes manual tracking or automatic tracking via APIs to exchanges, allowing you to easily track and declare your cryptocurrencies for taxation reports. Coin Tracking can easily prepare tax information sheets that are catered to each countries individual taxation requirements (capital gains, asset taxation, FIFO). Best to declare legally and not be caught out when your crypto moons and you are faced with an unexpected taxation bill (unless you are hyper secure and never attach any crypto with traceable personal information, good luck with that!).

Keep Your Crypto Holdings Safe with Ledger
Ledger is one of the leading providers of hardware wallets with the Ledger Nano S being one of the most popular choices for protecting your crypto currencies. Leaving your holdings on a crypto exchange means that you don't actually own the digital assets, instead you are given an IOU that may or may not be honoured when you call upon it. Software and web based wallets have their weakness in your own personal online security, with your private keys being vulnerable in transit or whilst being stored upon your computer. Paper wallets are incredibly tiresome and still vulnerable to digital attacks (in transit) and are also open to real world attacks (such as theft/photography).
Supporting a wide range of top tokens and coins, the Ledger hardware wallet ensures that your private keys are secure and not exposed to either real world or digital actors. Finding a happy medium of security and usability, Ledger is the leading company in providing safe and secure access to your tokenised future!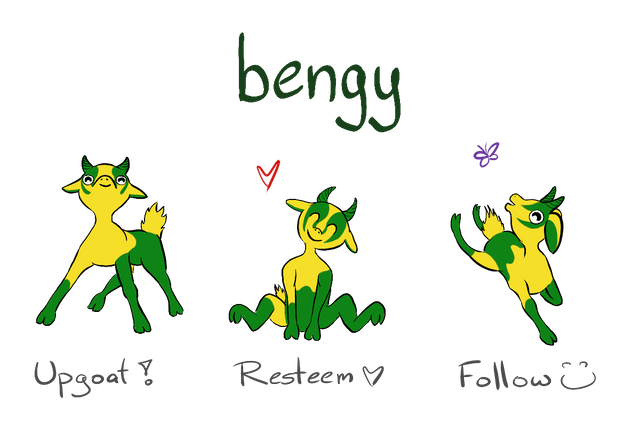 Upgoats by ryivhnn
Account banner by jimramones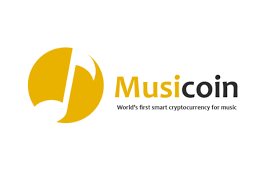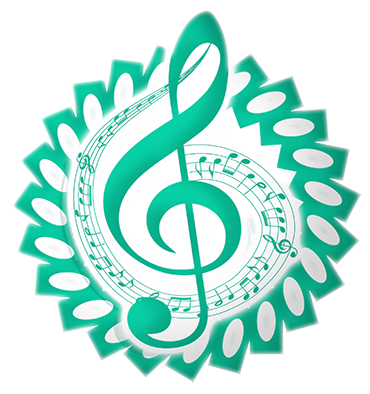 The classical music community at #classical-music and Discord. Follow our community accounts @classical-music and @classical-radio. Community Logo by ivan.atman