Finally Time to Enter the Position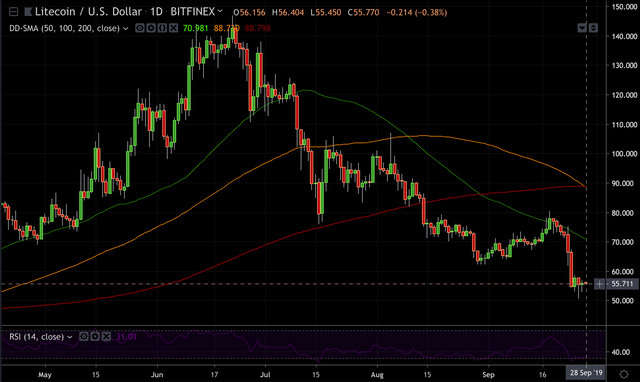 "The Asteroid Files are an archive of my detailed, real-time accounts as a cryptocurrency trader. I am not one for posting frequently, but a friend told me to do a fun little series on how I trade, what I trade and why I trade. Maybe this could turn into something fun. Maybe not.
Either way, I'm going to enjoy myself and tie in some fun science fictiony type of stuff with my daily trading endeavors.
Hopefully I can either bring some direct value via entertainment or my sheer trading awesomeness. Regardless, anything you read in my files are not to be taken as financial advice, as that would be wildly irresponsible.
Invest at your own risk and seek help if you are not experienced. My posts are for entertainment purposes only, especially considering that the title of this series is about asteroids which has absolutely nothing to do with trading... or does it?"
---
Asteroids Portfolio Snapshot: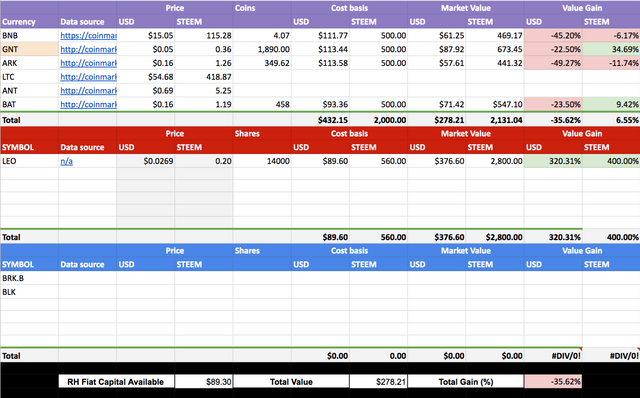 ---
Finally Time to Add an LTC Position
I think it's finally time.
If you've been watching my portfolio, then you would have seen the LTC tab open for a while.
I was actually talking about adding an LTC position a while back, but I was hesitant to pull the trigger. For some reason, I believed that the smart move was to wait and see how things played out for a few weeks.
Looking back, this appears to have been a great decision, as you can see from the chart at the top of this post.
It was an important move to wait it out, but now I believe LTC is very undervalued and might be a good time to enter into a nice position.
I will start small and then add on to the position as time goes on. For now, I'll be sitting back and waiting for the bull run to finally strike! Then the portfolio will moon ;)
I always find that the long-term positions that you carefully consider end up working out the best. That's my experience, at least.