Knowing SteemKitchen issue no 9 : Interview with @wisejg
Knowing SteemKitchen Interview with a member of the SteemKitchen community.
Hello friends of Steemit, today we continue our article series in our community, Knowing SteemKitchen.
Today we are going to interview, @wisejg. One of our newer members of SteemKitchen. Who was also the recent winner of our first contest
1 Who is @wisejg?, how did you find steem and how long on the platform? ADD Photo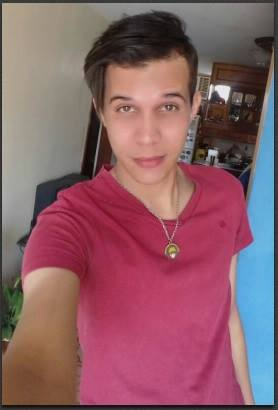 The name behind wisejg is Jesus Gonzalez. that's why it's the "jg" after the "wise"
I met steemit by a friend @takeru255 who told me a lot about it until finally I registered on the page about 9 months ago.
2 Where are you from and what do you do?
I live in Venezuela, in the city of Barquisimeto. I am a student of administration.
3 Who / What led you to our community?
Again another steemian told me about @steemkitchen. His name is @joluco123 and when I finally made a recipe I joined. and now I'm here hehe.
4 Do you have a favorite Cuisine?
My favorite cuisine is the asian.
5 What do you like most about this community?
This is an easy one . What i like most is there's always you gonna meet new people with a really good taste for food. and of course people who help. Recently I ask for help. I don't know the name of one ingredient, and many came to help me in the search.
6 What is your favorite food style and why?
Again the Asian. Cause even when i'm not taste all of the flavors they have a lot of dishes. really a lot... I think they even have a dish for eat cloud lol
Look at this : Century egg source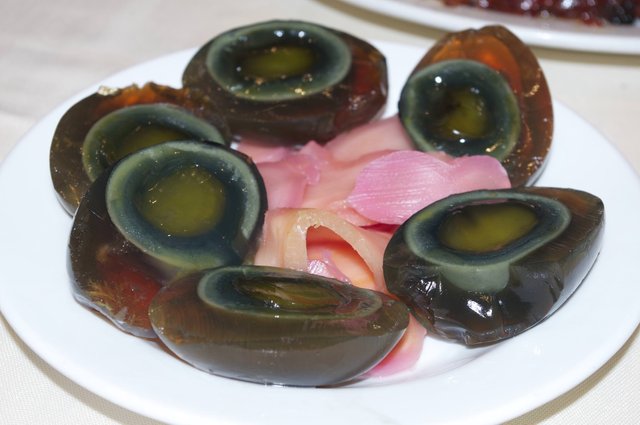 I never ate something like this. I encourage you to read more about century egg and then you gonna notice how crazy and weird is asian food
7 What is your favorite dish you cook for family and friends? ADD Photo and or link to recipe post
I'm usually the one who cooks at home. I don't have a photo of the dish but in particular I think it is delicious. The chow mein Recipe link:Chow mein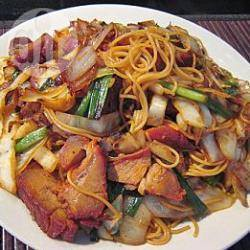 source
8 Name 5 ingredients that you always use in your preparations. ### Add photos if possible
the 5 ingredients that I always use: garlic, onion, salt, cumin, lemon
Lemon adopted recently. I worked for 2 years in an Arab food restaurant and they use lemon in many preparations.
9 Share with us your introduceyourself post or a post you loved writing.
10 Do you want to Shout out to any Steemers that you love and we should go check out?
I have seen this profile for a while. The reason is that it shares vegan recipes and I really don't know anything about vegan food.

Click banner above to go to our latest Contest Released this week. We are looking forward to a wonderful selection.
---
Delegations
---
Steemkitchen needs your help. Our community is still small and mostly made up of minnows in training and development stage.
Any small, medium or large delegation will be extremely appreciated to further our curation and training projects. Here follows simple links to delegate using steemconnect if you are able to.
---
Thank you for reading.