Knowing SteemKitchen issue no 8 : Interview with @fmbs25
Knowing SteemKitchen : Interview with a member of the SteemKitchen community.
Hello friends of Steemit, today we continue our article series in our community, Knowing SteemKitchen.
Today we are going to interview, @fmbs25. One of our newer members of SteemKitchen. Already making her star shine bright. @fmbs25 has also volunteered to take this series for us forward into the next couple of months and she will be contacting you soon for your personal interview.
1 Who is @fmbs25?, how did you find steem and how long on the platform?
Francis Berroteran, is the name of this witch, who manages the account of @ fmbs25, an Industrial Engineer, who after the precarious economic situation of his country, decide to undertake in the world of cryptocurrencies, after my brother told me about the existence of a "social network" that paid to publish content. After a start with some stumbles, because I had no idea what was the markdown or the html, much less what it was to take a blog, and a vague idea of what content could publish to get attention.
After 10 months on the platform and a threat to leave the ship, because I did not find a North in my publications, and sometimes I had no idea what to write, come was used to other things, I got an inspiration in a user, whose content He simply told me what to do. Post about what I like and most enjoy doing, "COOKING"
2 Where are you from and what do you do?
I am from a small town called Villa de Cura, in Venezuela, currently, I am 100% dedicated to my son to my home and to Steemit, after working for a few years as manager of a dairy and meat distribution company, I was touched by the arrival of My baby, because the time I dedicated to work did not allow me to enjoy it as I wanted. My Mathias I must be in this wonder that is Steemit, because thanks to it I have learned a lot of things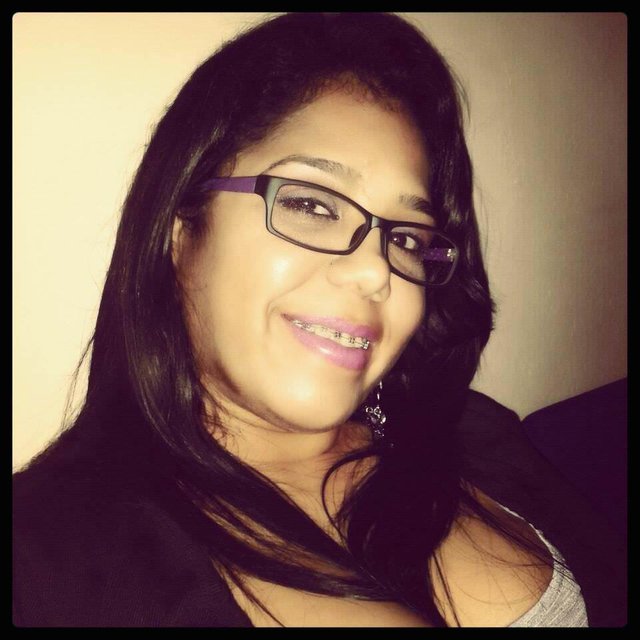 3 Who / What led you to our community?
For a long time, I was looking for a community that supported content like the one I share, and I really had not found one, maybe I did not search well. Until one day I got the surprise of a comment and a vote of this beautiful community, which really pleased me, because it showed that if there was someone to support the culinary content, I immediately joined his discord, and I realized I was not alone, deep down I always knew it, but it was good to ratify it, and really although I share little in the server, they have made me feel very comfortable
4 Do you have a favorite Cuisine?
I really like all kinds of food, however I feel a preference for Lebanese cuisine and not to mention the typical cuisine of my country, I do not change a Creole pavilion for the best dish in the world, it really is a meal that has no equal.
Well unless they serve me a good chocolate cake, I am a lover of desserts, I like both prepare them and consume them hahaha they are a weakness
5 What do you like most about this community?
I love strolling through the channels of promotion, so I learn from the excellent users who make life in it, and from the gastronomy of other countries, because it is one of the advantages that this community has, all regardless of their origin are included. I love the warmth of the people that are there, you always get a nice deal, and that sometimes is not achieved everywhere.
Although I must warn that if you are hungry do not go through those channels.
6 What is your favorite food style and why?
I like the practical cooking, how fast, even though I'm at home 24/7, I get used to working all the time and often I do not have enough time to prepare very elaborate recipes, so I try to adapt some recipes to make them in time short, if I succeed I feel fulfilled, because I can offer my family a delicious meal made very fast.
I know that there are many people like me, many times they do not cook because the time is not enough, so if I can show that you can prepare good food in a short time, it makes me very happy.
I like to look for information, to investigate about alternative ingredients, because many times we want to elaborate a recipe and we do not have the complete ingredients, and to stop preparing a delicious dinner or dessert for a nonsense, it is really sad...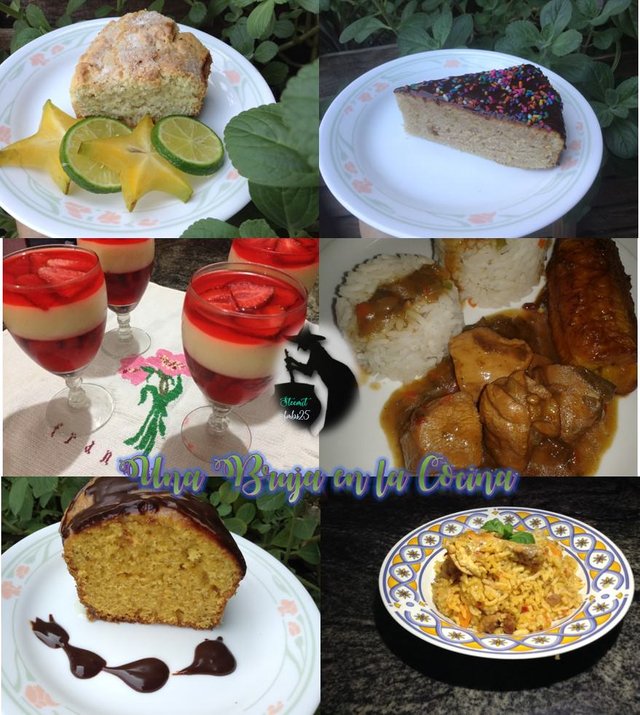 7 What is your favorite dish you cook for family and friends?
There are many my favorite dishes, however there is one that if I could prepare it daily I would haha, but its preparation takes a long time, a good black roast, accompanied by a simple white rice and salad, without a doubt it is the one that should to name here, its long cooking allows to enjoy a tender meat, with a delicious flavor, it is a traditional dish in my country, however I have not managed to find who prepares it as my grandmother did, I have tried to stay the same and I am about to get it.
I did it a few months ago for my birthday, and here I leave my recipe, from Asado Negro
8 Name 5 ingredients that you always use in your preparations.
Salt, Pepper, Sugar, Cumin and Lemon
9 Share with us your introduceyourself post or a post you loved writing.
I recently joined the challenge know me, made by the great
@anomadsoul
, although I'm not a fan of publishing that kind of content, it seemed an opportunity to remind me of the publications that are relevant to me during my time on the platform, plus that I really enjoy doing it, because I realized that I've been growing in all aspects of this beautiful ocean, I do not feel like that helpless plankton that was when I arrived, I think it's perfect to share at this time.
¿Conoces a Una Bruja en la Cocina?, ¿Que esperas para conocerme? ¡Mas que un Desafió, Una Oportunidad!
10 Do you want to Shoutout to any Steemers that you love and we should go check out?
There are really several characters that I love in steemit, and I love walking around with their publications. I'm a fan of
@gringalicious
has been an inspiration for me,
@alphasteem
is great,
@mrchef111
makes some great videos that make you want to eat the screen hahaha, are many
@albertocotua
has left me more than once wanting to prepare their delicious recipes It is very good in the kitchen and very bad with my stomach hahaha.
Thank you very much for a wonderfull look at
@fmbs25
. We wish you great success and lots of friends here in Steemkitchen

Click banner above to go to our latest Contest Released this week. We are looking forward to a wonderful selection.
Delegations---------
Steemkitchen needs your help. Our community is still small and mostly made up of minnows in training and development stage.
Any small, medium or large delegation will be extremely appreciated to further our curation and training projects. Here follows simple links to delegate using steemconnect if you are able to.
---
Thank you for reading.