Knowing SteemKitchen Interview with a member of the SteemKitchen community.
Hello friends of Steemit, today we continue our article series in our community, Knowing SteemKitchen.
For the big @steemkitchen family it is a pleasure to present today our interview with @ngocbich, who was the winner of our last contest, and who gives us some delicious recipes.
1 Who's @ngocbich, how did you find Steem and how long on the platform?
@ngocbich
is my Vietnamese name, Ngoc Bich means jade in english. I know Steemit through her college classmate, she was the admin of group Steemit Vietnam on facebook. I joined this platform from April this year.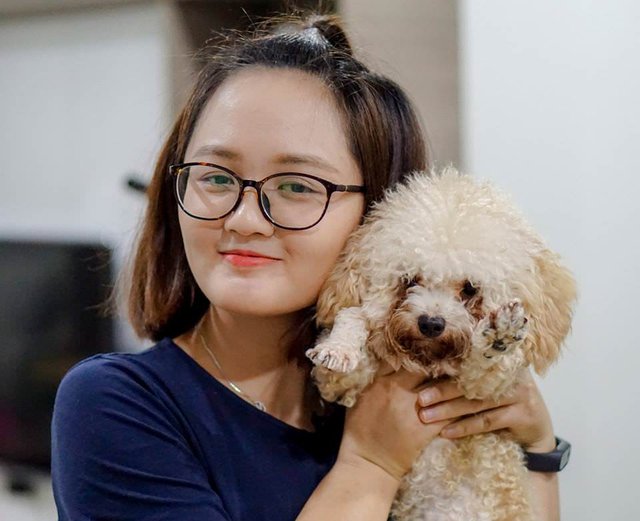 2 Where are you from and what do you do?
I come from Vietnam, a small country of Asia with a very rich cuisine. I am currently a freelance writing and a housewife.
3 Who / What led you to our community?
I got an upvote and a comment from Steem Kitchen about three or four months ago. Then I joined the discord but I don't really chat much because of the time zone difference, often when people wake up, I start to sleep and vice versas
4 Do you have a favorite Cuisine?
I like Asian cuisine especially Vietnamese cuisine. I often cook Vietnamese food because it is attached to my life.
5 What do you like most about this community?
Everyone is very friendly and the food is delicious
6 What is your favorite food style and why?
Noodle, especially Vietnamese Pho, a famous food in the world. In Vietnam, there are many different types of noodle such as chicken noodle, beef noodle, .... You should enjoy a bowl of hot pho of Vietnam, It's really great!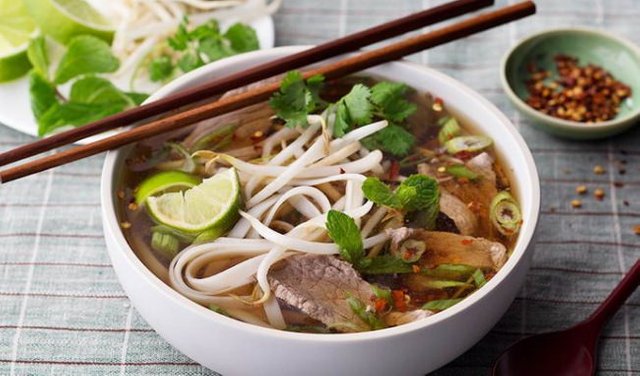 7 What is your favorite dish you cook for family and friends?
I usually cook soup with different vegetables in Vietnam for family meals. I also cook hot pot, especially the hot pot when friends come to visit me
8 Name 5 ingredients that you always use in your preparations.
Salt, Pepper, Fish sauce, Green Lemon, Scallion. I really like fish sauce because it makes the food more aromatic
9 Share with us your introduceyourself post or a post you loved writing.
10 Do you want to Shoutout to any Steemers that you love and we should go check out?
I want to Shoutout to
@hanggggbeeee
. She was led to me to steemit and inspired me. She has made many contributions to the Vietnamese community on steemit. I really admire her!
Join Us on Our other Community mediums.
---
Delegations & Curation Trail
---
Steemkitchen needs your help. Our community is still small and mostly made up of minnows in training and development stage.
Any small, medium or large delegation will be extremely appreciated to further our curation and training projects. Here follows simple links to delegate using steemconnect if you are able to.
If you cannot delegate at this moment the community will also really appreciate you joining our Curation Trail on steemauto.com
---
Thank you for reading.