Welcome to @lapb's kitchen here on whaleshares (@blackfacemuna) duo is a little change but still the same person.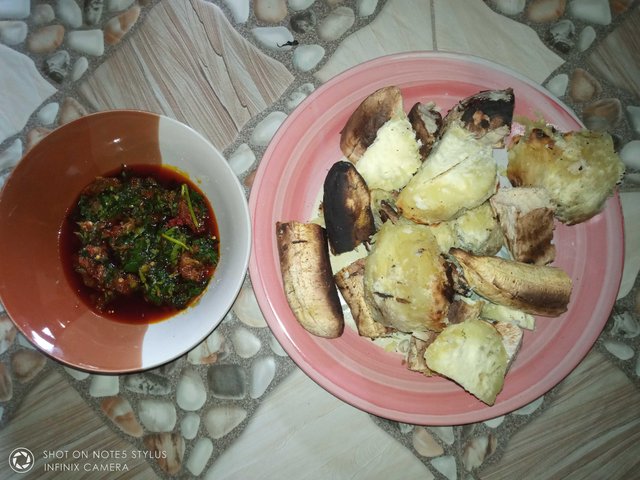 Shot with my phone
Today is another special day and I present to you an African dish or diet whichever you choose to call it. I present roasted yam/plantain with pepper sauce and ugba.
Recepie
Pepper
Yam/plantain
Red oil
Salt
Ugba
Onions
Utasi
These are the ingredients needed for the preparation. This dish takes about minutes to get done.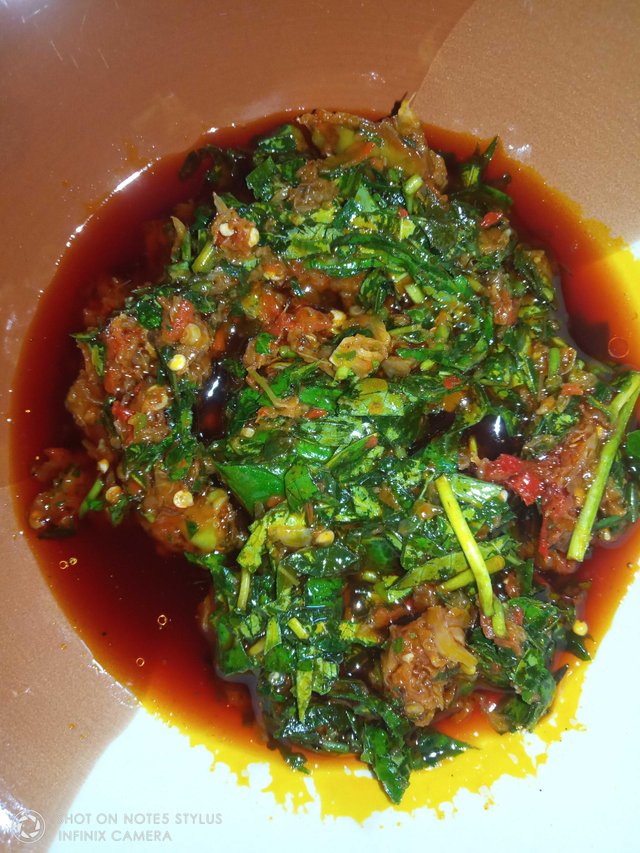 Prepared pepper sauce
Source (my phone)
preparation:
First thing first, we start by peeling the yam and after which we slice it.

Slice the utazi leaf, pepper, Onions then wash them all.

Wash the yam after peeling it and allow to dry a bit. Place it on the fire for roasting.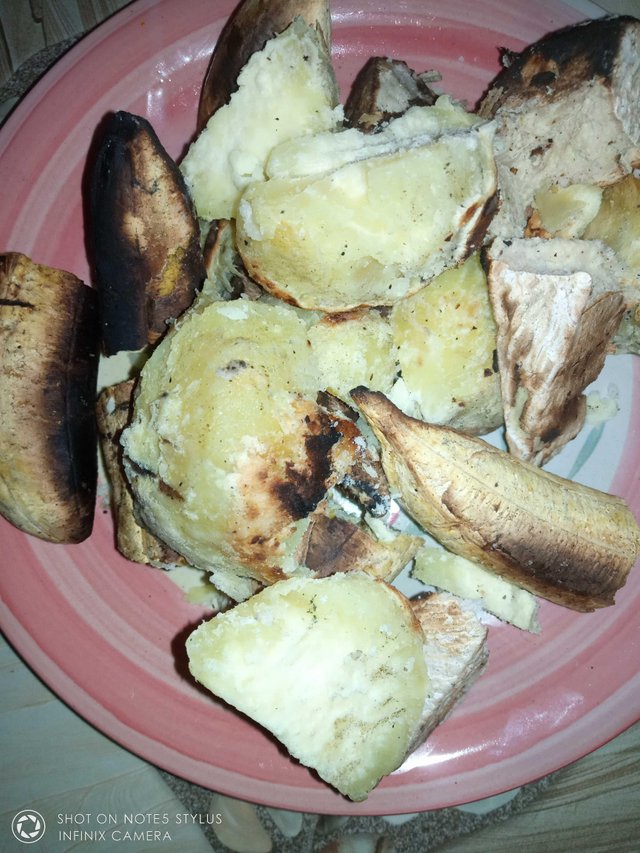 Prepared roasted yam/plantain
Place pot on fire, add red oil and allow to boil for some minute. Fix in the sliced onions, pepper and allow to boil for some minute and then add the ugba and utazi leaf allow for 1minute is done.
What we are waiting for is consumption and this is very sweet, so come join me to feel this great taste.
Thank you still little man @lapb on steemit and @blackfacemuna on whaleshares.