My first time having Alligator: An Alligator Sauce Piquant over RIce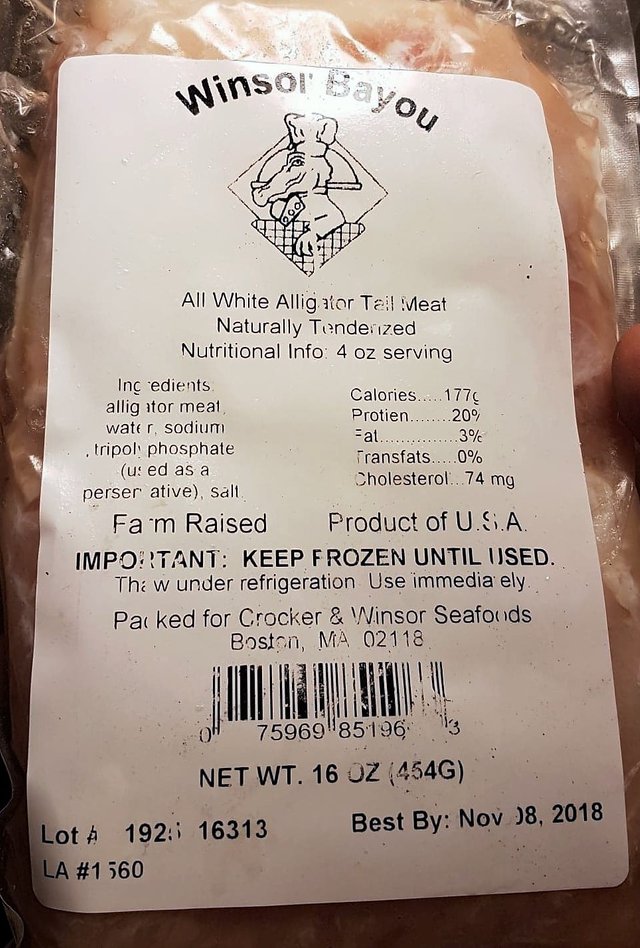 My Father In Law came to visit this weekend! He is in town to help care for the new goat kids we had earlier this week and he brought us a gift!
Alligator Meat!!
I have been wanting to try Alligator for years, but never had the chance to. I had heard that it was a really good meat, but if you dont cook it correctly, it may get tough. I didnt have any Alligator recipes on hand, so after searching the internet, I settled on a recipe that I could tweak (like I do with everything I cook haha!) yet hold true to the classic flavors I felt should go great with Alligator. I decided to try my hand at Sauce Piquante.
Sauce Piquante is a classic New Orleans Style of cooking that goes well with just about any protein you add to it., including seafood. Its a rich, spicy tomato based sauce that uses a classic roux for thickening. Here is the List of ingredients I used:
1/2 cup Butter
1/2 cup flour
1 Medium onion - diced
1 Large Bell Pepper - diced
3-4 stalks of Celery - diced
1 tlbs chopped garlic
2 tlbs tomato paste
1 can diced tomatoes (do not drain)
1-2 bay leaves
1 tlbs hot sauce ( I use Louisiana Style Hot Sauce)
1 tlbs dried oregano
2 Cups Chicken Stock
1-2 Cups of Beer (Lite Beers are best, as to not over power the sauce)
Salt, Cayenne (For more or less heat) , and Black Pepper to taste
About 6 Cups of Cooked Rice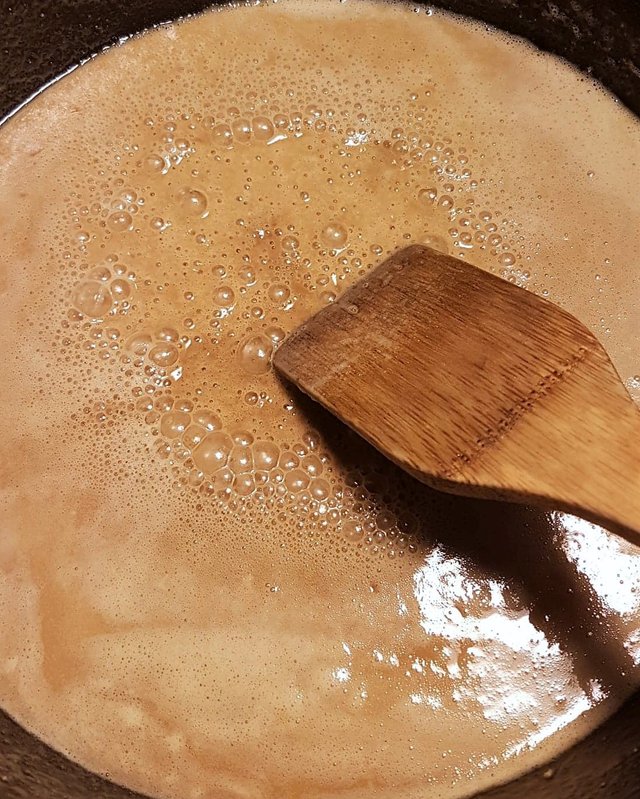 To begin, we make the roux. Melt your butter in a dutch oven over medium heat, and when the butter melts completley and starts to bubble, sprinkle in your flour. Cook over medium heat, stirring frequently, until it starts to turn a rich, dark brown. Your roux can burn VERY EASILY so do not turn your eyes away from it! Once it starts to smell nutty, you know youre close!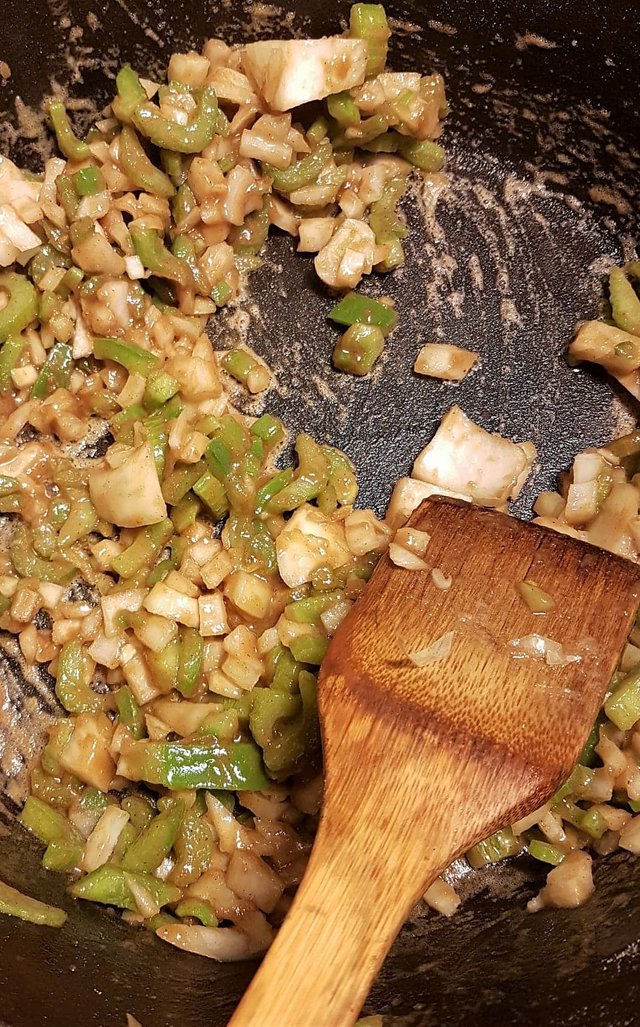 Next, add the onion, pepper, celery, garlic, and a pinch of salt. The salt will start to pull out moisture and the roux will start to take on a gravy like texture. Cook on meduim high for 3-4 minutes, until the onions turn transparent.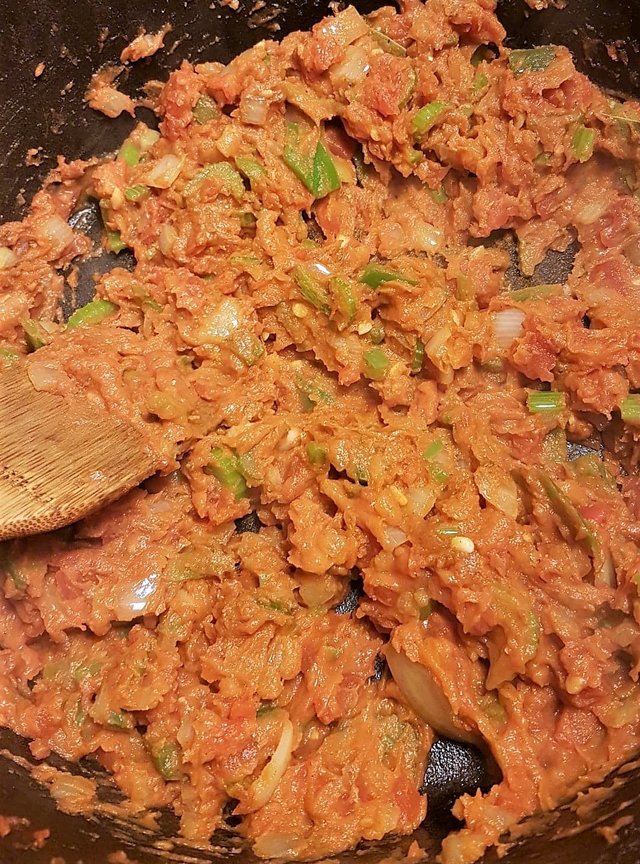 After your aromatics are nice and happy, reduce heat to medium, add the tomato paste, oregano, bay leaves and hot sauce, and mix well. Cook for 2-3 minutes to help caramelize the sugars in the tomato sauce.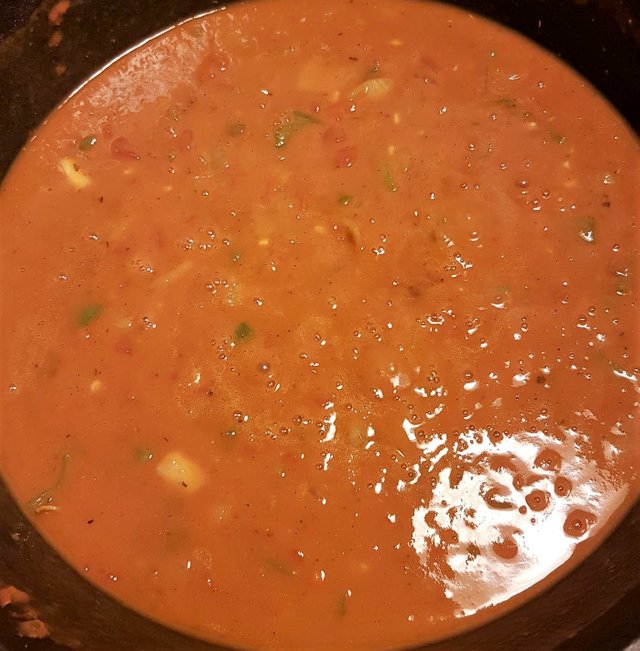 Add the can of tomatoes, stirring well, then the stock, and then the beer. Stir well and bring to a boil. At this point, I will add my salt, pepper, and cayenne. I will add a little at a time and taste as I go until I feel its right. Cook on medium low, 30-45 minutes, stirring occasionally, until the vegetables are tender.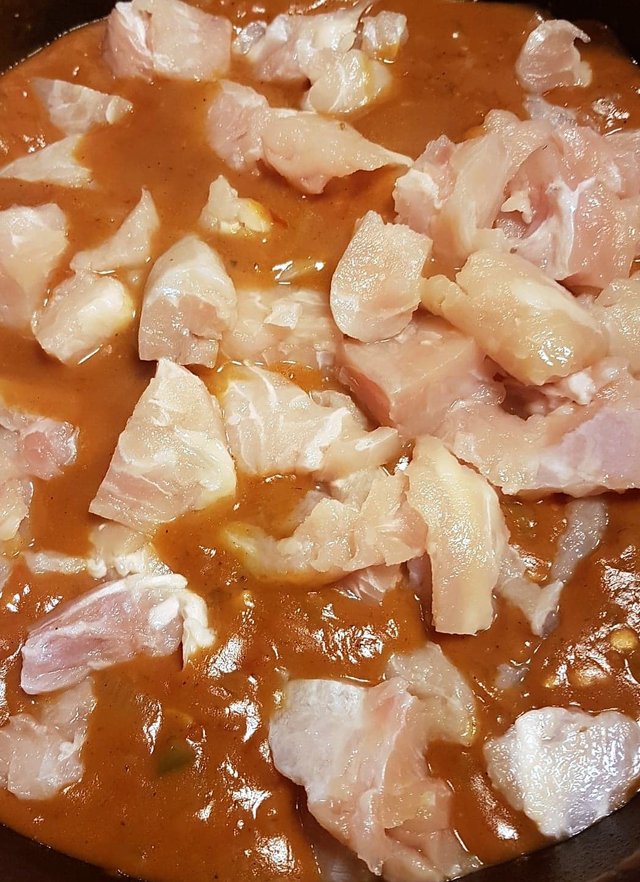 Lastly, cut the alligator into 1 inch pieces and add to the mix. Stir well and cook for another 60-75 minutes on medium low heat, stirring occasionally.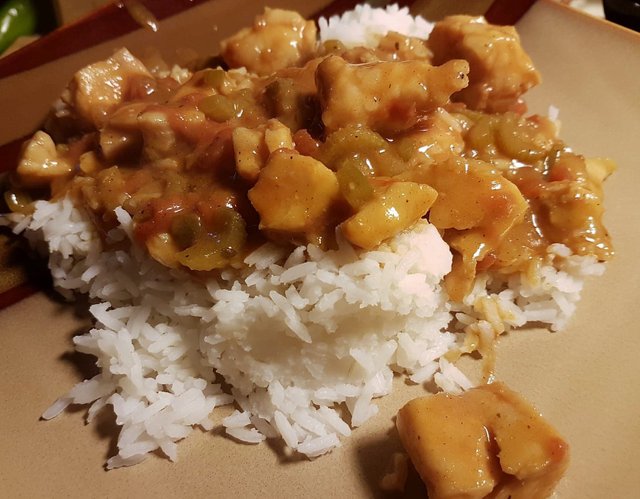 Serve hot over rice and enjoy! This was a truly tasty and fun dish to make. The alligator was moist, with the texture similar to chicken, but with a slight fishy/river taste. The sauce was the perfect combination of savory and spicy. The beer was the perfect touch of flavor that I feel made it very unique. You can use Sauce Piquant with any meat you choose. If using chicken, pork, or beef, brown the meat first. If using seafood or freshwater fish, add last like we did with the Alligator.
I hope you enjoyed this recipe today! Thank you so much for stopping by my corner of the internet and reading my story. Steem on Steemians!