I have successfully completed the narration for Olivia and the Superstar book. It was not an easy task because I had to process it immediately so we can move over to distribution and possibly a promotion. I spent over 800 steem considering the present price of steem to get the equipment and rent a studio to complete the narration and submit the audio to @ninoh to complete the video as soon as possible.
Here is the Audio I submitted to @ninoh22
Listen to Olivia And The SuperStar Story by Kristenantai #np on #SoundCloud
https://soundcloud.com/user-908855674/olivia-and-the-superstar-story
3D video by @ninoh22.
I came up with the idea of also educating those who do not have access to mobile devices or computers that way everyone will get access to the story. So far, I've been able to print some samples of the book.
Since you said we are now moving into partying and making profits if you wish I think we can sell this books to the masses and make profits for steemjet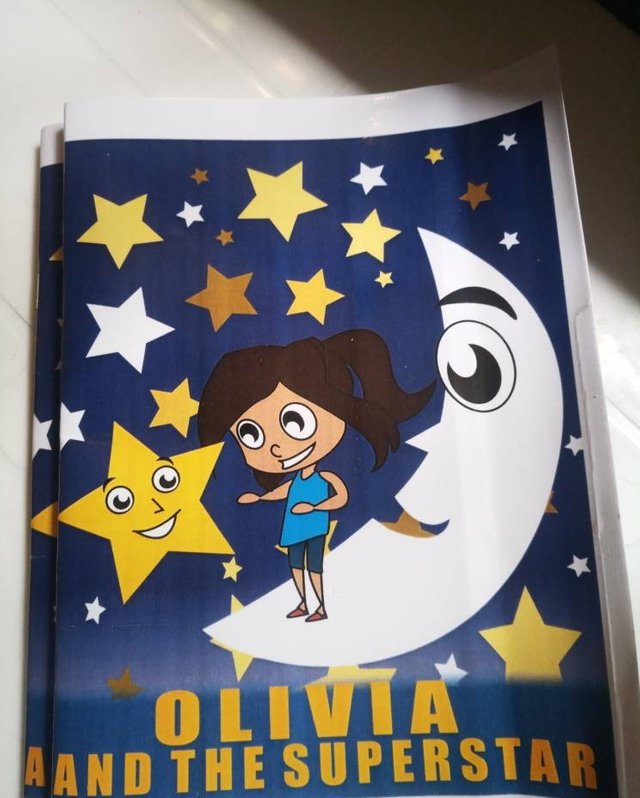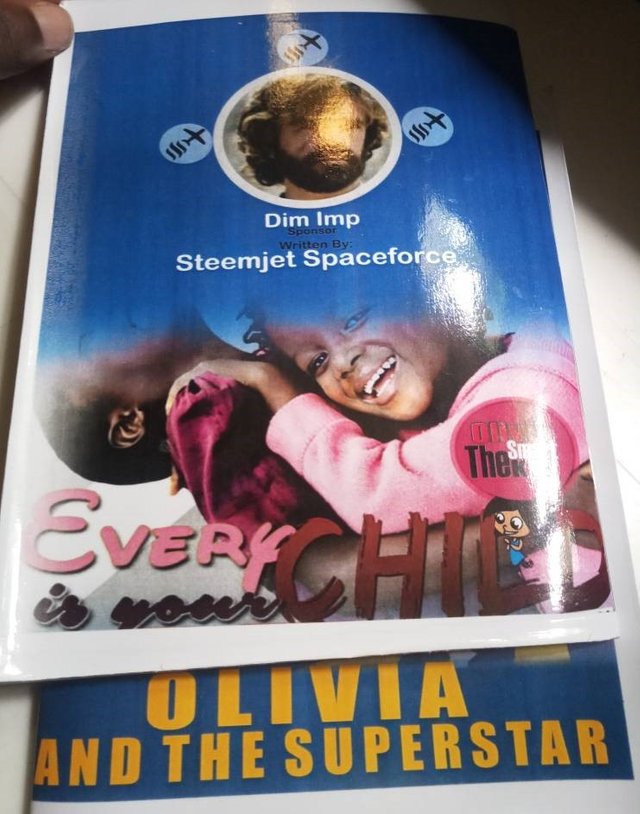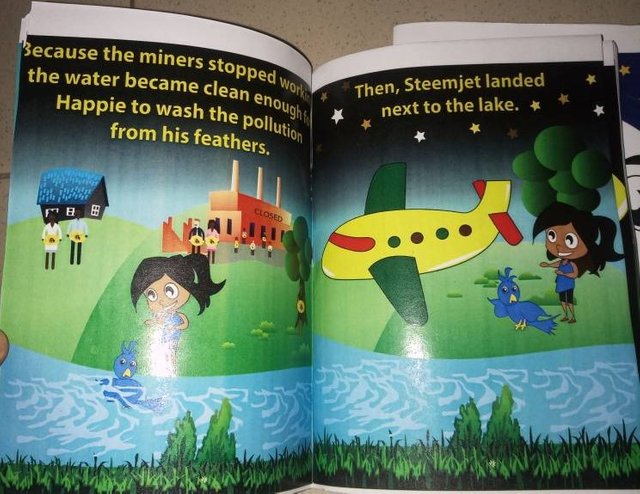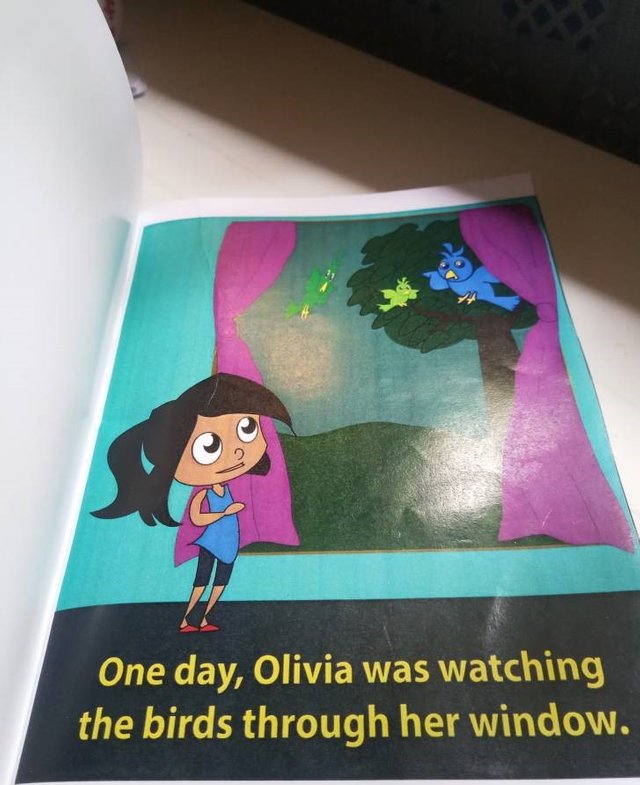 I will be needing a total of 2500 Steem to print more copies of this book so it can be evenly distributed during our charity movements and to several schools in different regions.
This is just a proposal to you,if you will like the idea of distributing the hard copies to kids and also asking for your approval of this project
Thanks for the previledge to work for you.
Here is the link to @ninoh22 post about the video
https://steemit.com/steemjet/@ninoh22/3d-video-for-olivia-and-superstar-story