I stumbled upon a great contest by @steemitworldmap today and decided I should take part in it. I am a serial user of this and the map is absolutely littered with my posts lol, Especially Estonia and Iceland. Contest means I have to add a couple of shots from 4 of my favorite locations I have pinned on the map in the year 2019. It's hard to make the choice but let's do it.
---
Post 1
I was traveling on Iceland in 2018 but I got so much content that many posts passed on to 2019, So is this one
https://steemit.com/photography/@greddyforce/treacherous-hike-up-to-glymur-the-second-highest-waterfall-in-iceland-last-post-of-iceland
I chose this post because it is safe to say that it is the best hiking experience and also the most dangerous one in my life, Glymur waterfall. Hike up to Iceland's highest waterfall that falls 200 meters straight down to a canyon. Steep hillsides, wet ground, overall hostile environment. There are countless ways to fall to your death so I and my girlfriend had to be extremely careful where do we step. If any of you haven't seen and are interested then check out the link above, everything in detail is written in there.
Now couple of shots from this post.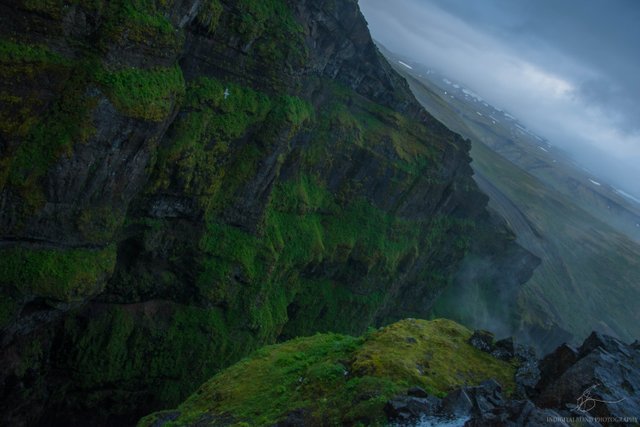 ---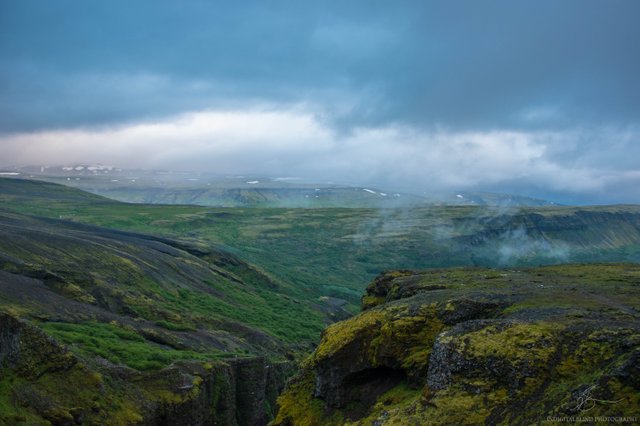 ---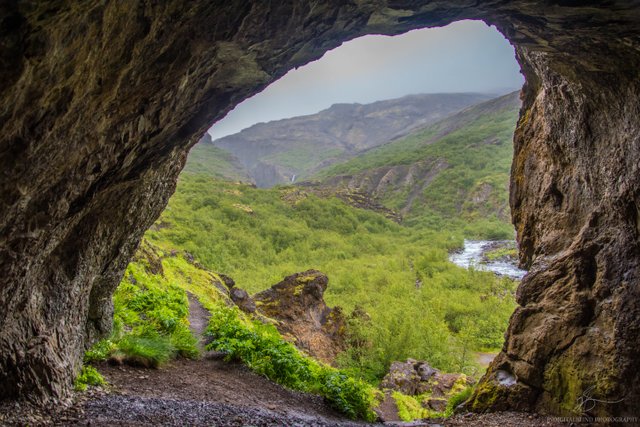 Post 2
https://steemit.com/photography/@greddyforce/discovering-secret-location-beach
Here I discovered a hidden gem beach. Situated on the northern coast of Estonia is a place called Secret location beach, convenient right :D In this place you can find a beautiful sandy beach and a cool looking sandstone cliff that is eroded by the baltic sea. There I took a walk and photographed this place from many angles, the weather was also great so got some really nice material. I decided to add this location because it's secret!!!.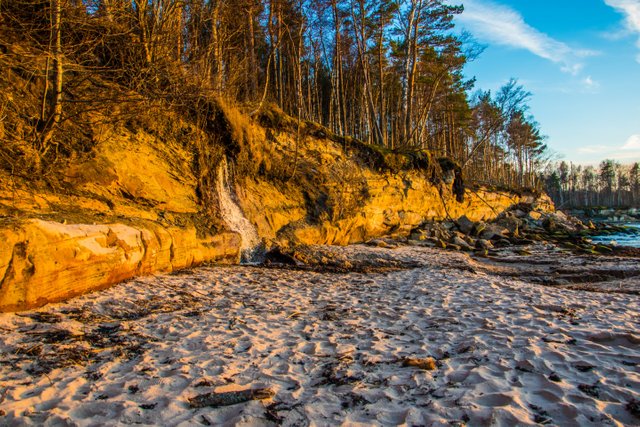 ---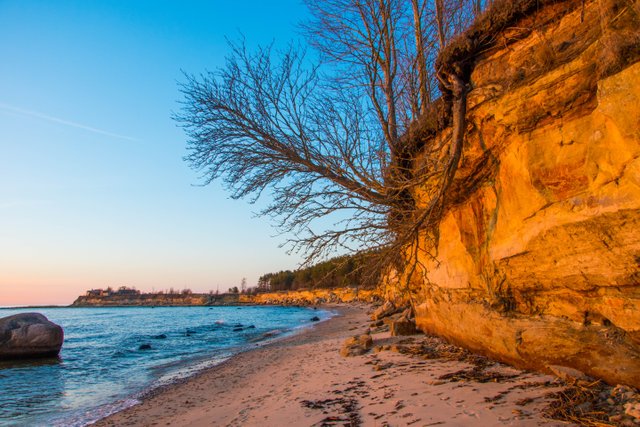 Post 3
https://steemit.com/photography/@greddyforce/hiking-at-mukri-bog
In this post, I explored Mukri bog for the first time. I decided to add this one because I can promote Estonia's beautiful wetland landscape. This time a year we had just lost the snow and the first really warm days arrived. When you look at the post you can see that some of the freshwater lakes are still covered with ice. When I think about it, in my opinion, it is one of the most beautiful natural places to visit in Estonia, a travel tip for you people!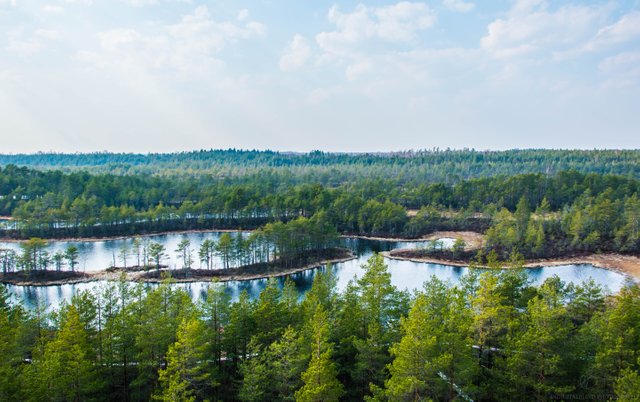 ---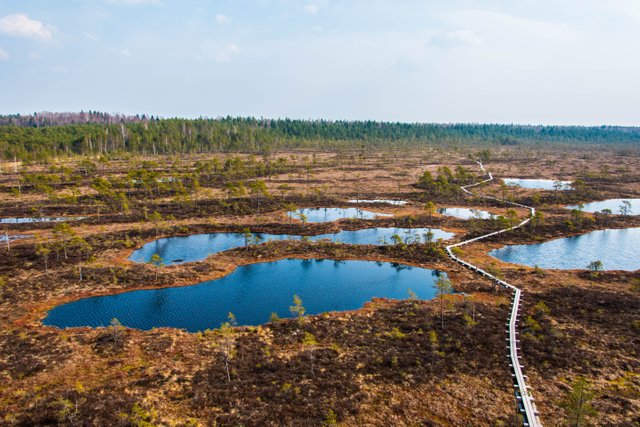 ---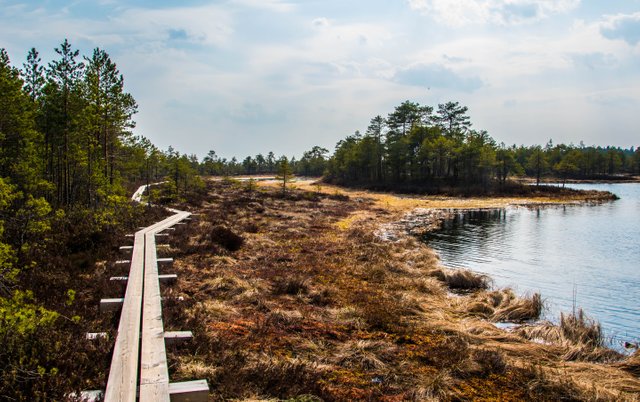 Post 4
https://steemit.com/photofeed/@greddyforce/dynjandi-waterfall-6-more
I had a really hard time tho choose the last one. Whether it will be the widest tree of Estonia or the Dynjandi waterfall on Iceland. As much as I would love to show you my home country's gems, I had to go with a country that left a deep emotional mark on me and the most beautiful waterfall I have ever seen, the Dynjandi. This cascading 100 meters tall waterfall is one of a kind and definitely a rare find in nature. It is situated at the Westfjords of Iceland, accessible by a pretty rough gravel road.
To get close to a waterfall you have to do a short hike and during that, you see 7 more sub waterfalls of Dynjandi and they all have their own separate name. As you watch the shots of this Yaw dropping waterfall, pay attention to the people on the first shot at the front downside of the waterfall. See how small they are compared to the fall, now imagine standing right next to it.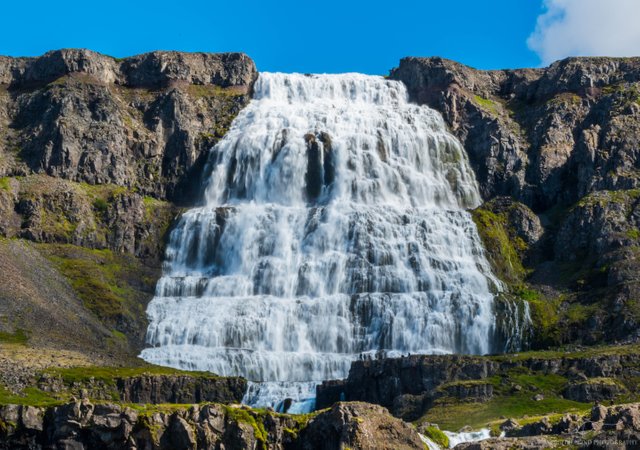 This one is taken at the front of the fall.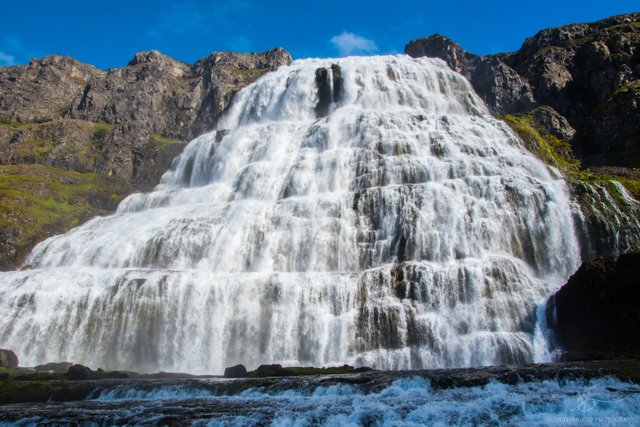 This is the view to the other side appearing from the same location.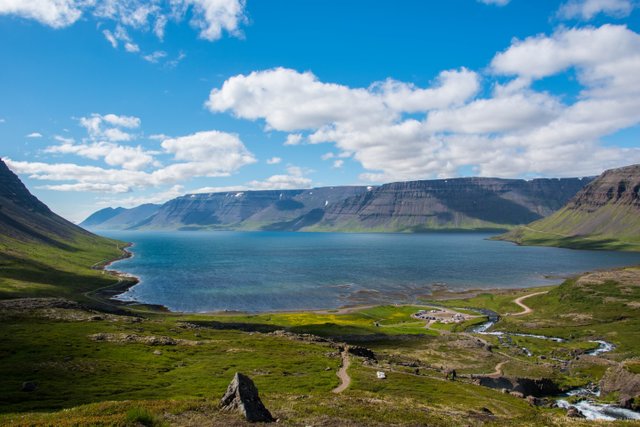 I chose this post because it's simply something you have to see.
---
So I hope you enjoyed reading and seeing about the 4 special locations I decided to include in this contest.
Now for the last thing, I need to choose a favorite location out of these 4 and pin this post on the map in this location. They really made this contest exceptionally hard XD.
I choose the Glymur hike for the favorite because this is still the greatest experience of my life.
THE END
---
---
---