Get on the SteemitWorldMap!
A few months ago, the SteemitWorldMap project was launched and it is a booming success! If you are not familiar with it, you should follow the project and see what they're doing! The concept is simple: Any author on Steemit can submit an entry to the map by including a simple line of code in their post. Then, the project will add the photo to the SteemitWorldMap, viewable in a web browser.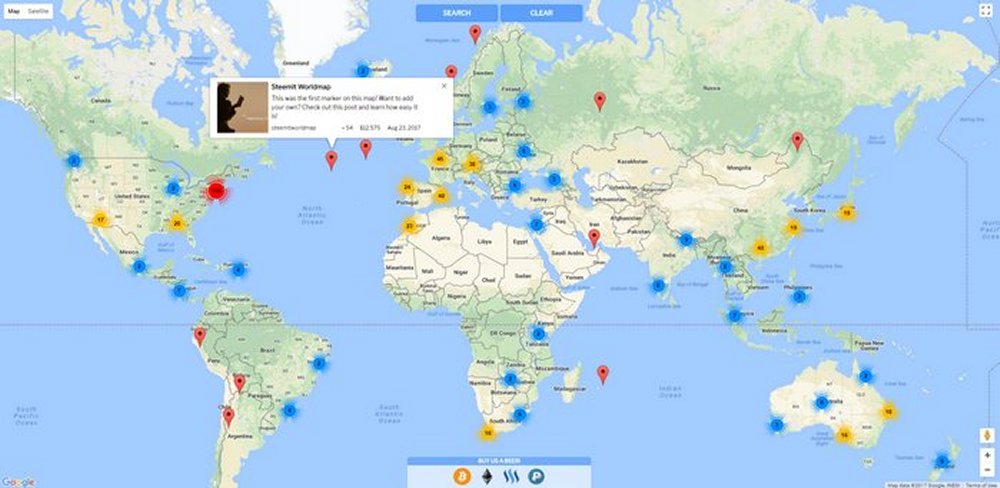 PLEASE:
Only submit photos that pertain to a landscape, building, park, monument, mountain, lake, or other features which might be of interest to a traveler or the people who live in the area! Putting only relevant, quality links will keep the map both interesting and informative!
To submit an entry, place a line similar to the following into a post on Steemit:
---
### !steemitworldmap 36.545473 lat -82.558613 long XXXXX D3SCR
---
The first set of numbers is the latitude, the second set of numbers is the longitude, and you should replace "XXXXX" with a SHORT description of the place: city, county, name of mountain, lake, valley, etc. (e.g.: "Mount Shasta," "Lake Erie," "Shenandoah Valley," "St. Mary's Cathedral," and so forth).

If you do not know the latitude and longitude of the location of the photo, you can get it easily by going to an online mapping tool such as Google Maps. Zoom-in on the location, then RIGHT-click on/near the spot where your photo was taken and a popup-menu will appear with the latitude and longitude numbers in it!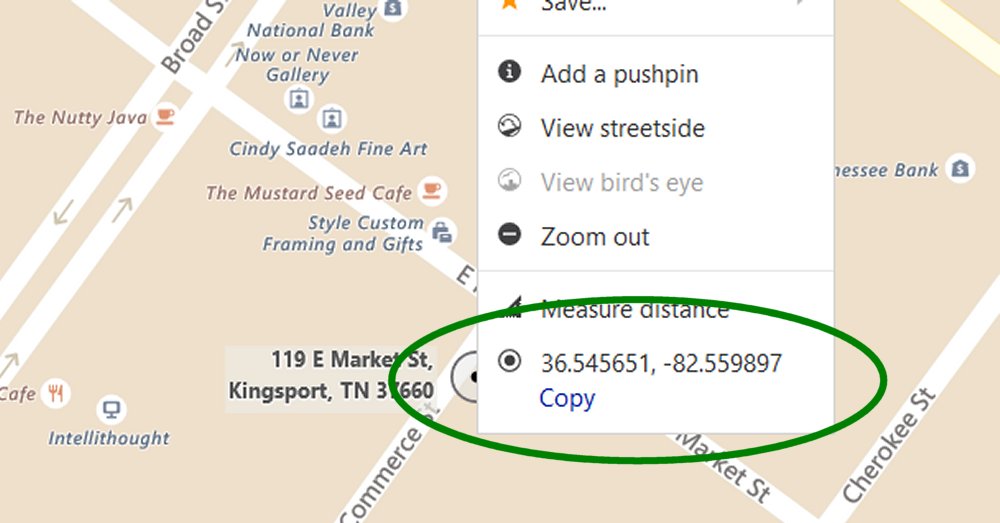 When your entry has been approved and added to the map, @steemitworldmap will leave a comment on your post with confirmation, a link to your post on the map, and another link to ALL your entries on the map!
As an added benefit, anyone who has been added to the map in any given week has an opportunity to be selected to apppear in the weekly "TRAVEL DIGEST" post. It is a great way to be featured in a curation post, which will give your blog more visibility. The weekly Travel Digests are delightful reading material, too, and a way to discover some awesome authors on the Steem blockchain!
DISCLAIMER: I am not affiliated in any way with SteemitWorldMap except for being an occasional submitter of my own location photos, and admirer of their project, and someone who finds their Travel Digests delightful reading material.
———————————

For a great group of people who are serious about blogging: