Way down, into the jungle's great concrete gut
Many an iron train kiss the weary breeze;
Within the congested carts,
scores of passengers hold their breath,
and huddle in the still thick air.
Where pocked face kids hold their mothers' skirts;
stay close their concerned eyes remark.
Commuters' silence contrasts the deafening rumble of the locomotive's wheels.
Ah, the captive noises rushing in when another rushes by
The sound of wind swept meadows and seas captured on concrete land.
Morphing into jarring sounds.
Rustling sleepy eyes,
while weary bodies wheel and toss
waiting for the manual brake to hit and load them off,
the tired ones,
brusquely in this overcrowded land.
Islets of majestic skyscrapers' coruscating light
Chocking with synthetic stench
Here, all is busy in this noise drenched day
where the bodies glide about,
for none can escape this bustling land.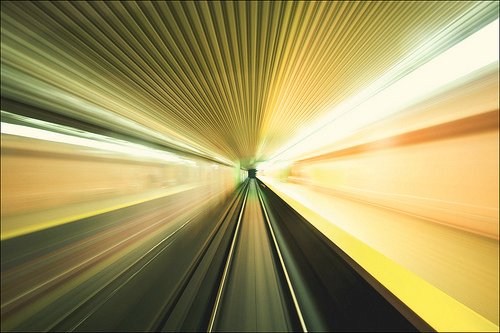 A little about me and poetry
This poem is my submission to the School Poetry 100 Day Challenge hosted by @d-pend, whom I would like to thank for sponsoring this competition. He is indeed a godsend. Though a bit dubious, I would consider myself an intermediate writer of poetry. My first love is prose, so if you get a feel of something other than verse in my poetry that is why. I use poems to assist me when I have writer's block. This strategy, however, seems to be morphing into something more serious. At least I think so.
Thanks for reading.