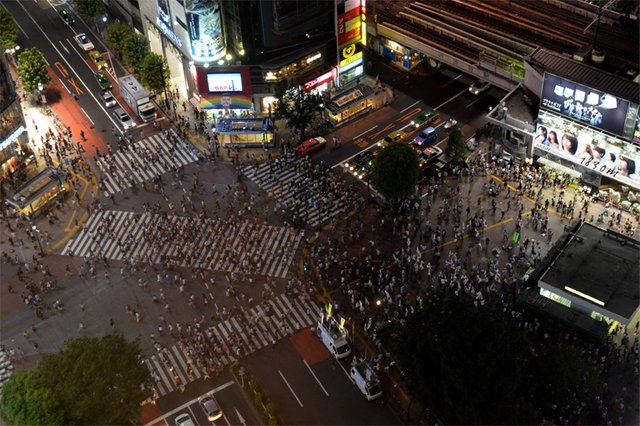 All around be flighty feet
Sauntering through lurid streets
Overhead, a thousand neon lights
Coruscating, glowing fantastically
A sea of body at the Shibuya Cross,
waiting for the light to change.
Locomotives multitudinous,
ebbing,
flowing,
moving along.
Ah, majestic Shibuya Cross
To you I give this lonesome heart.
Infatuated, bare, joined to passion,
searching in this silicone land.
From izakaya to hosting shops
infantile ones flaunt their wares.
All rage within, all placid without;
Tokyoites shuffling about.
And I, as if in a swoon
am swept up by this urban space.
I stand alone
At Shibuya's cross
Feeling the beat of my lonesome heart.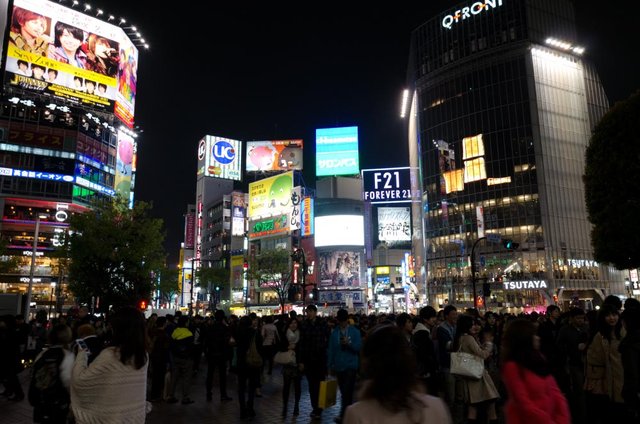 Image1,Image2
A little about me and poetry
This poem is my submission to the School Poetry 100 Day Challenge hosted by @d-pend, whom I would like to thank for sponsoring this competition. He is indeed a godsend. Though a bit dubious, I would consider myself an intermediate writer of poetry. My first love is prose, so if you get a feel of something other than verse in my poetry that is why. I use poems to assist me when I have writer's block. This strategy, however, seems to be morphing into something more serious. At least I think so.
Thanks for reading.