Good night depends on the place where you are in my country is 9 o'clock at night and it is almost time to go to bed but decided to go a few minutes later to present my entry to the sandwich contest in his week number 62 where @jaybird he is the king of the Sandwich.
This is an incredible contest that allows you to fly the imagination, you know I am a frequent contestant but in the last few weeks not so much because in my country is going through difficult times but here I bring my ticket for this week 62.
I have to check in yesterday but I did not have internet when I got home so I have to wait until today.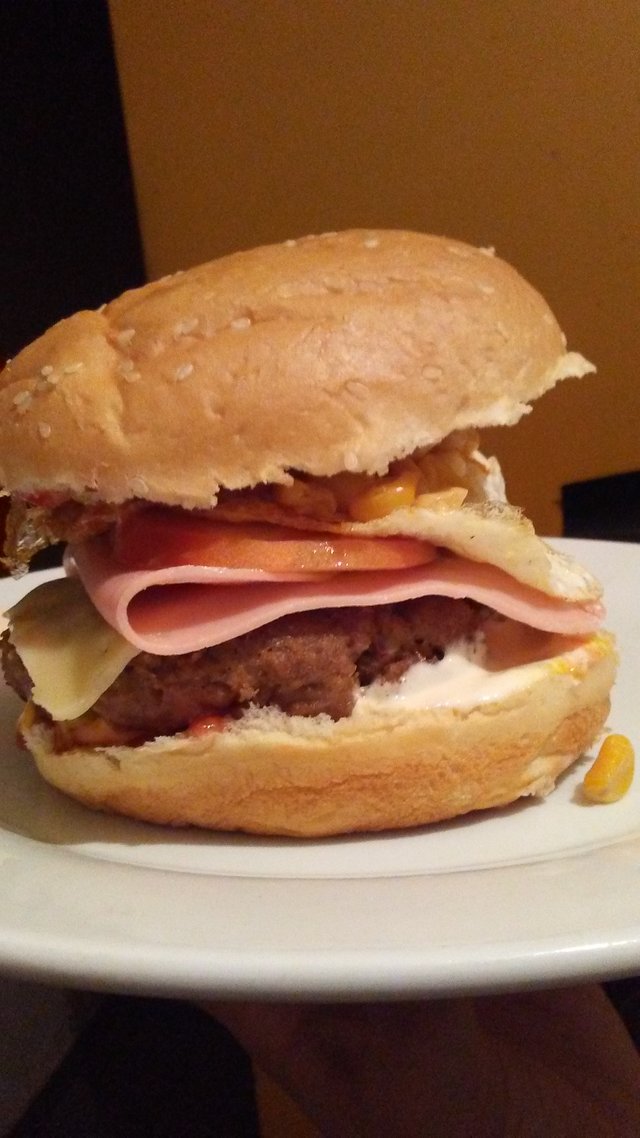 I made a sandwich and I called it special because it has many special things that are special in the mouth combined hahaha I love a sandwich or hamburger of this type are how we prepare them in my country.
INGREDIENTS:
Special Sandwich
Hamburger 'bread
Ground Meat (Cebollin, onion, paprika, chili, marinade, pepper, mustard, salt, egg and corn flour)
Tomato
Egg
Sweet corn
Back Ham
Mozzarella cheese
ketchup
Mustard
Mayonnaise special (egg, salt, vinegar, garlic)