The Dr.Jekyll & Mr.Hyde -
The other day we've been joking with @birdsinparadise to kick my family out the house to assure that I can do a nice seafood sandwich, which I can't with them around, cause it just takes a second to the beasts to devour all of it and only some shells are left... Said, done and the moment I went to the kitchen making my sandwich, now guess what, they have taken all of the seafood with them. Bastards..! 😉😉
So I said to myself: "You gonna try to make a small, nice one this time!" It started quite the way I wanted, a nice healthy vegetarian style sandwich, just in the end I have to confess that there will "never" be a small sandwich out of my hands. That's where the name comes from. The doctor jekyll became a mister hyde...
Anyway, here I go with my entry for Week Ninety Five. 😎 You wanna join? I'm sure you missing out, if not. Check out the how to on @jaybird's entry...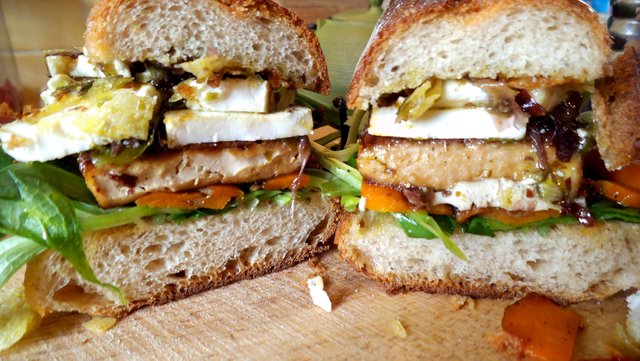 While transforming the doctor, I was listening to the radio show on "GHRO" as usual with some "All "New" Eclectic Earfood"!
The same time on vimm.tv...
---
All You Need To Prepare Mr.Hyde:
---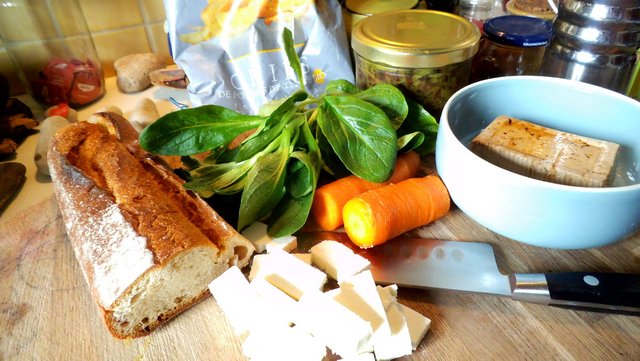 A rest of a traditional french baguette...
Tofu marinated with Soy Sauce
Home made Seaweed Tartar (I was surprised the family left me this)
Feta Cheese
Carrots & Lamb's Lettuce
Potato Chips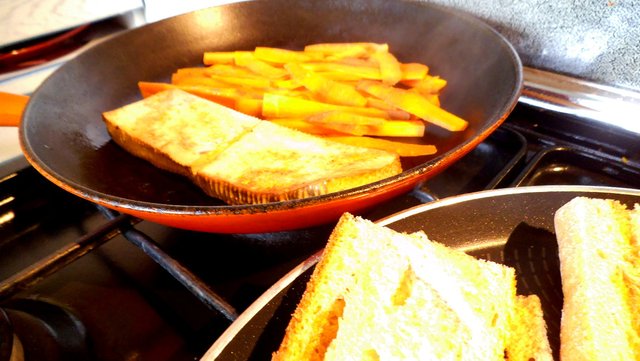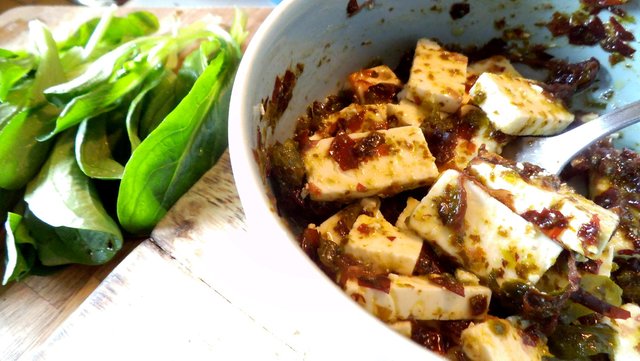 Toast and heat the bread, tofu and carrots to perfection, mix the feta with the seaweed tartar and put then all nicely together. AND? NEVER FORGET the...
for some heat and my way to validate this entry...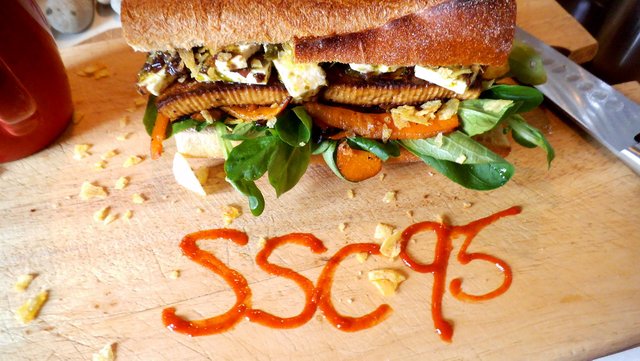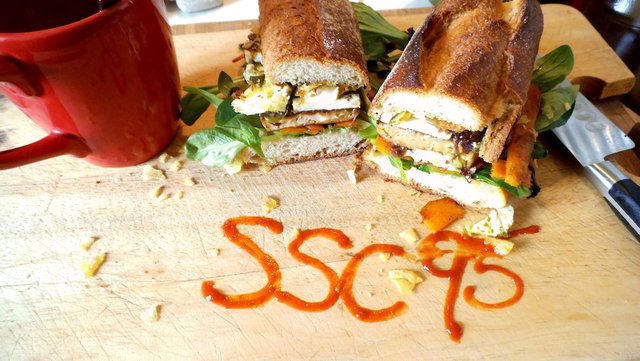 I use "only" organic grown ingredients, produced as local as possible.
---
A special Thank You to @jaybird for organizing and sponsoring this most excellent contest on earth...
---
Peace Love and Transformationness
Dan "The Dude" Mondoshawan
---
Be impeccable with your own word - Handle everything from a neutral point - Avoid assumptions by asking kindly - Always give your best to One And All!

And Your Life will Improve In A Way You Can't Imagine Today
---

---

---

---
All Steem will be Powered Up... All content is my own intellectual "property". All pictures are taken with an old Fuji Camera, all videos with a "broken" G-Eye 300 and sometimes worked on Gimp 2 or MovieMaker. Otherwise you'll see a source indicated...
---
👍 😊 😃 😂 😎 😁 😉 ❤️