Steemit Sandwich Contest Week#69- Sexy Sandwich Bites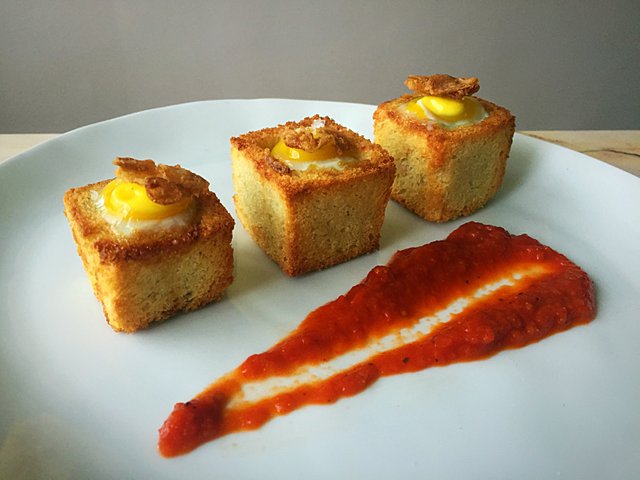 It's week #69
@jaybird
's Steemit Sandwich Contest and the theme for this week is "Sexy Sandwiches." The first thing that popped into my mind was a runny yolk. I was trying to think what is it about a soft, barely cooked yolk that would evoke the feeling of a sexy sandwich to me. While I was thinking of the answer, I though I should first make my bread. I started with a simple white bread. While the bread was baking I was thinking what makes food sexy? It has to have an element of surprise combined with different textures and flavors.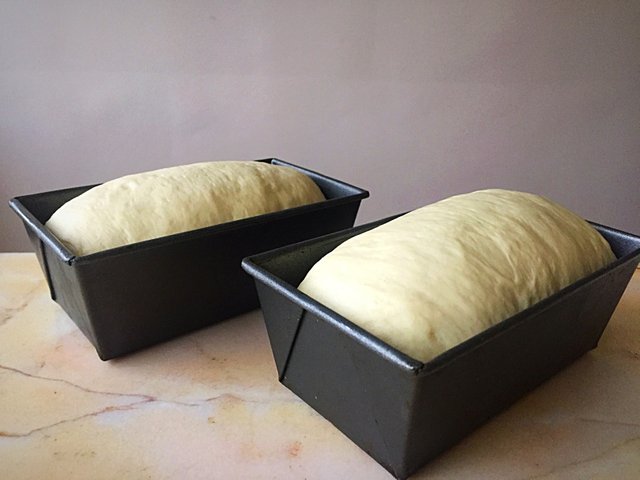 I finally figured out my sandwich. I cubed my bread and hollowed out the centers.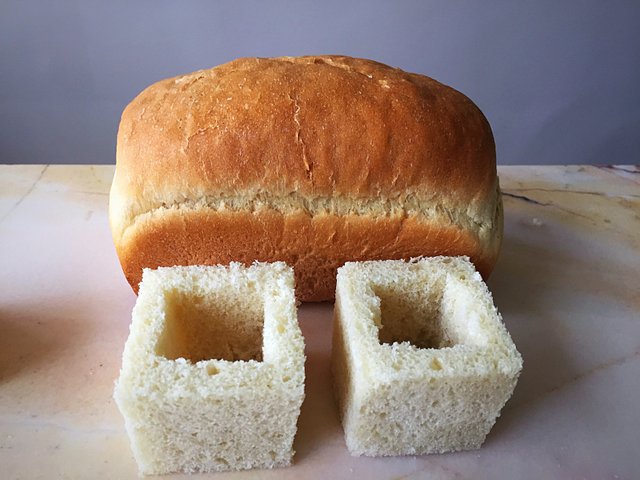 Nothing can beat the pairing of eggs and bacon. I cut some cherrywood smoked bacon into thin strips and slowly rendered the fat. For a sweet component to balance the saltiness from the bacon, I made some bread and butter style pickled beets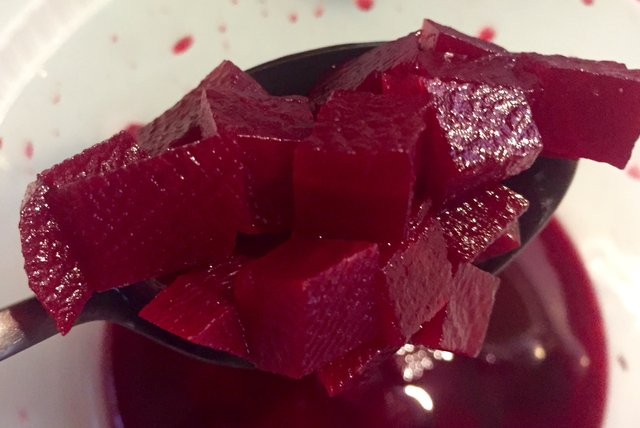 Sexy Sandwich Bites
white bread (flour, sugar, yeast, olive oil, salt and water)
Cherrywood smoked bacon
pickled beets (white vinegar, sugar, salt, water, and bay leaf)
avocado
quail eggs
crispy onions
Malden sea salt
Spicy tomato sauce (tomatoes, onions, chilis, vinegar, sugar, and salt)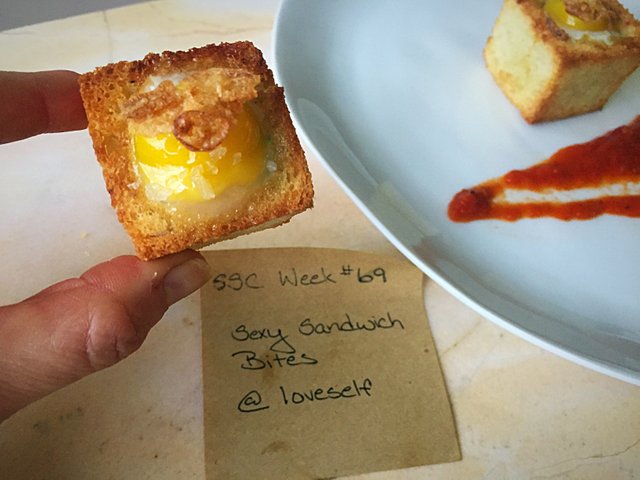 When you first pick up this hot sandwich bite, it appears to be a cube of bread with a baked quail egg. Then you come to discover, it's stuffed with bacon, pickled beets and avocado.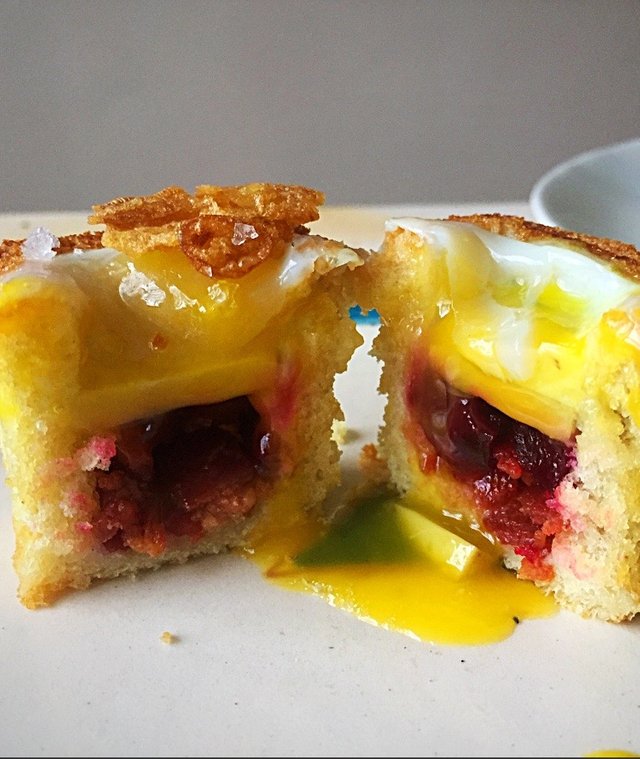 The soft egg yolk is rich and unctuous. When it breaks, it coats all the other ingredients like a sauce. This little sandwich bite is packed with flavor and texture. It's salty, sweet, crispy and soft. The hot sauce on the side adds an extra kick of heat.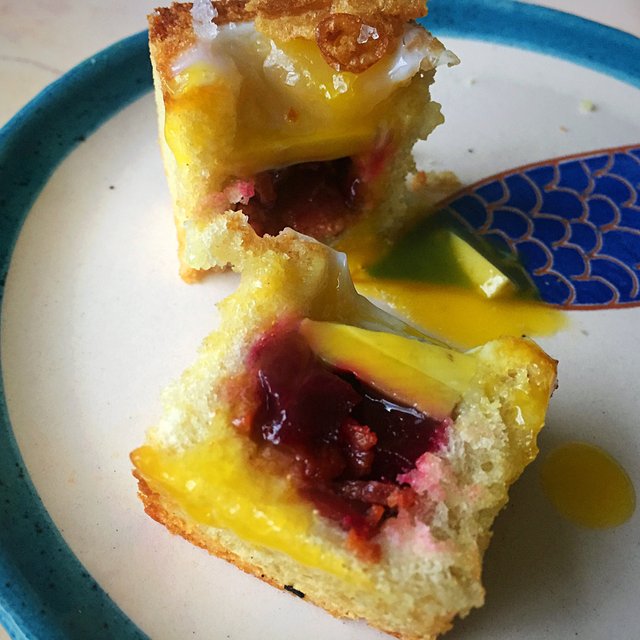 Best part of this sandwich is it's dainty enough for me to eat it without wearing the evidence of my meal because there is nothing sexy about that! Thank you @jaybird and @llfarms for this week's fun them.