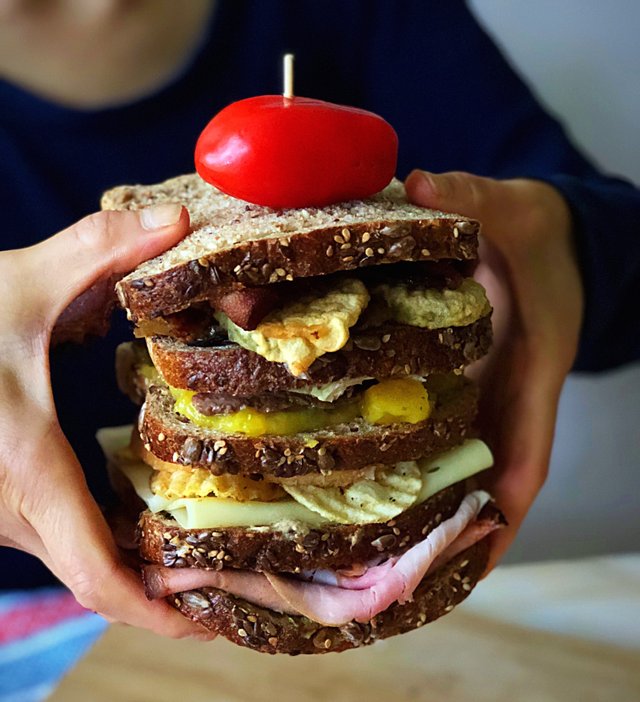 When I read that week #57 of
@jaybird
's Steemit Sandwich contest was Famous Sandwiches the first thing that popped into my mind was Scooby Doo and Shaggy. I remember watching Scooby Doo cartoons and thinking how Shaggy's and Scooby's love for food superseded crime fighting, especially their love for sandwiches.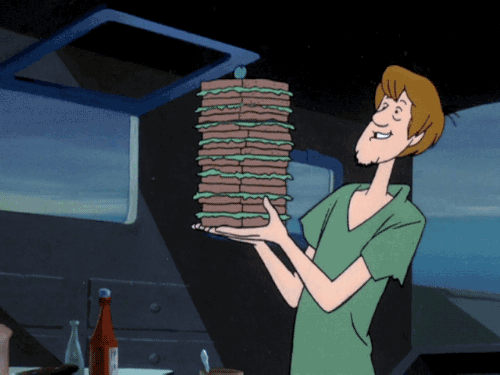 image from giphy.com
I decided to make a sandwich that would be fit for Scooby and Shaggy. I knew the sandwich had to be big, but it has been a long time since I have watched an episode of Scooby Doo, so I had to do a little research. What I found from the urban dictionary was that in order for a sandwich to be considered a Shaggy sandwich it must contain the following:
bacon
3 types of meat not including bacon
3 different types of cheese
3 different sauces
something out of the ordinary such as sardines, marshmallows, fudge
one vegetable, preferably tomato or lettuce.
must be larger than your mouth
For my Shaggy and Scooby sandwich creation, I followed the Shaggy sandwich guidelines to create my masterpiece.
Ingredients for Shaggy and Scooby Sandwich
balsamic roast beef (flank steak, balsamic vinegar, mustard, onions, olive oil, garlic, brown sugar, ground black pepper and salt)
leftover roasted chicken breast (dill, garlic, paprika, olive oil, lemon juice, salt and pepper)
ham
pan seared bologna
hickory smoked bacon
Swiss cheese
Provolone cheese
Cheddar cheese with horseradish
Fried dill pickle chips (flour, canola oil, cayenne pepper, sparkling water)
Caramelized onions
Salt and pepper Kettle chips
Glazed doughnut
homegrown tomato
avocado mayo (avocado and mayonnaise)
mango chutney (mango, onions, olive oil, tamarind paste, vinegar, brown sugar, cilantro and salt)
mustard
multigrain bread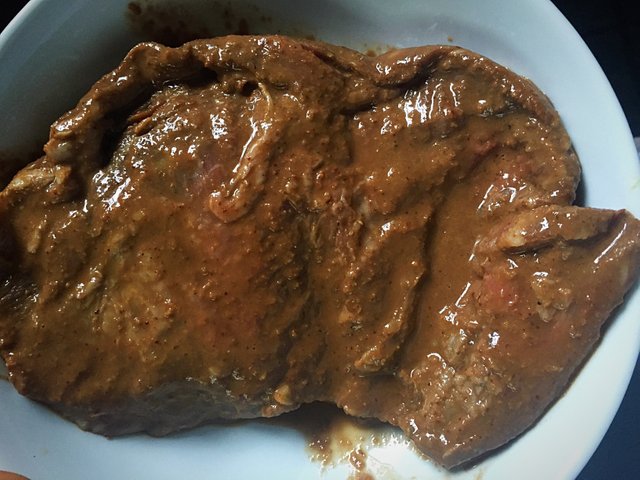 For the roast beef. I blended some balsamic vinegar, mustard, olive oil, garlic, onions, and sugar. I poured this marinade over a piece of flank steak and I left it to marinate overnight in the refrigerator.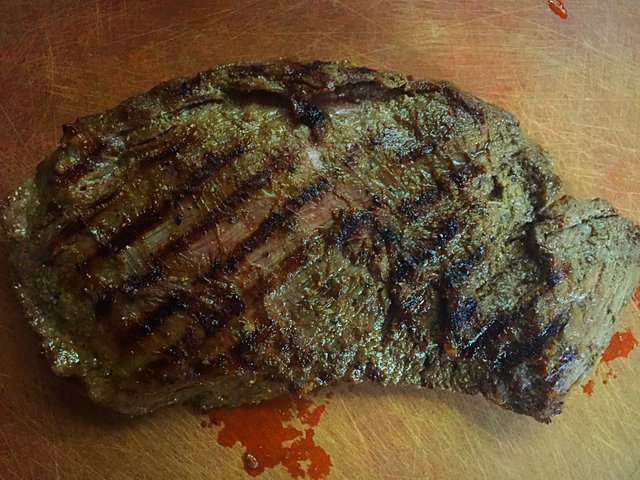 Next day, I let the meat get to room temperature before I grilled it. For the rest of the meat component in my sandwich, I used some leftovers that I had in my refrigerator.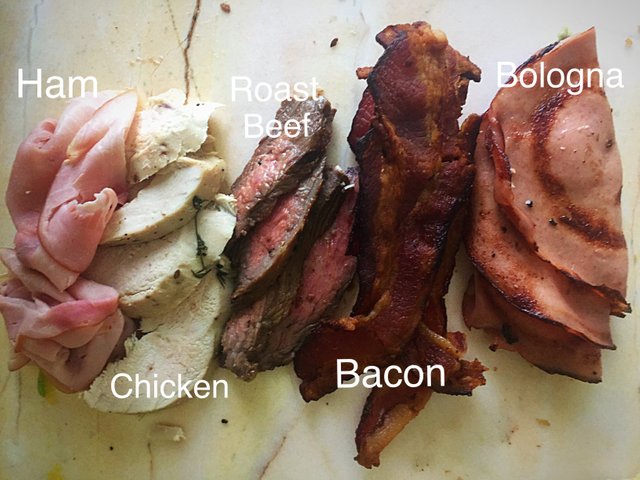 I love searing bologna on a super hot pan and letting some of the fat render and the edges get crispy adding more flavor to the luncheon meat.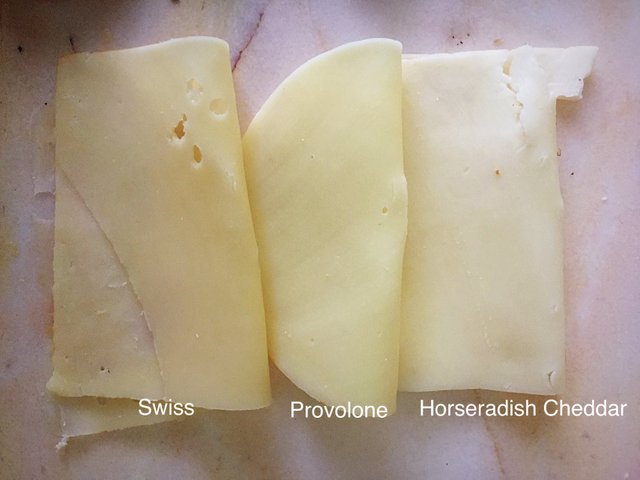 For the cheeses I picked some mild flavored cheeses that would not over power all the ingredients in this sandwich.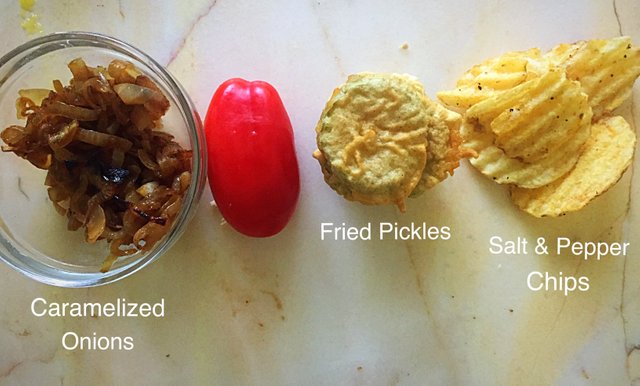 I decided that my sandwich was missing a crunchy element so I thought I should batter and fry some pickles. Make sure you drain your pickles on a paper towel before dipping them into a batter.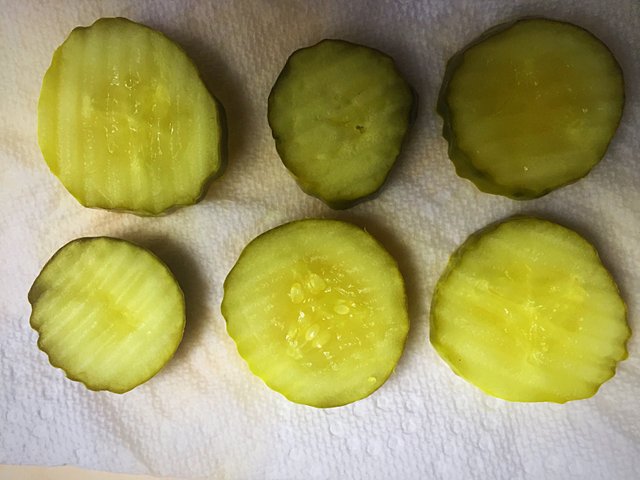 I like to use cold sparkling water in my fry batter because I find it makes the batter really light and crispy. I added cayenne pepper to the batter to for a bit of zing. For my vegetable I chose a tomato and cooked some onions. I just love how caramelized onions make everything taste better.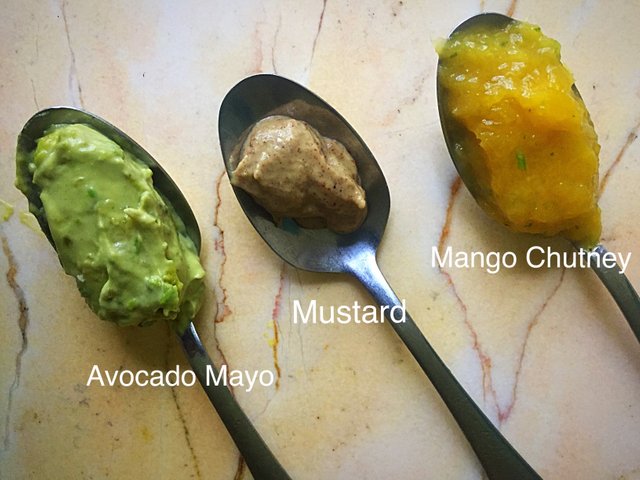 For my sauces, I thought mango chutney would pair well with the meats and cheeses. It's sweet, tangy and savory. I cooked some mango with onions and sugar. The addition of tamarind paste and vinegar added some acidity to the chutney.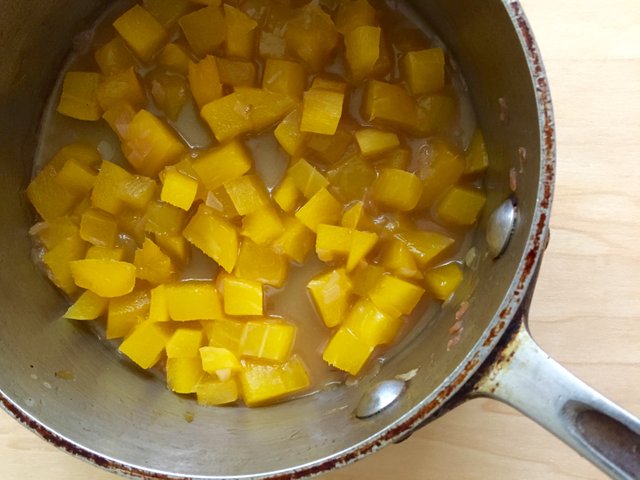 Once the chutney is cool, I blended it with some fresh cilantro. My new favorite sandwich spread is avocado mayonnaise. It's super creamy and it's a great way to use up any bruised avocados.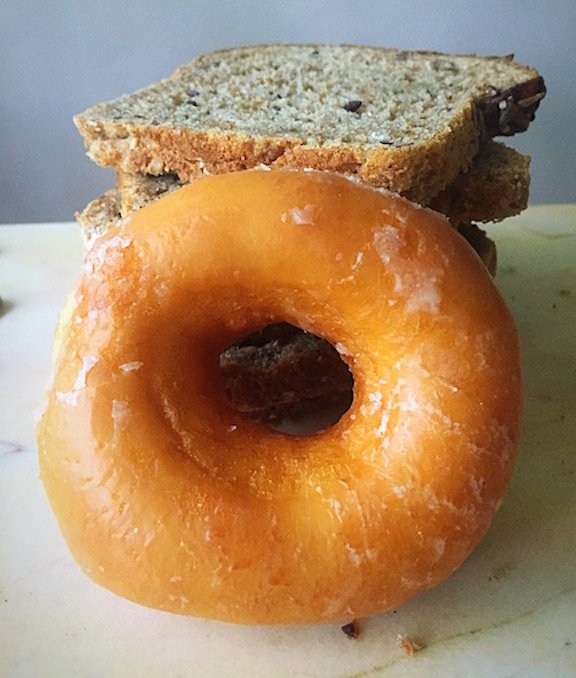 For my non sandwich ingredient I picked a glazed doughnut. I thought the sweetness would balance out some of the the salty ingredients. I chose a multigrain bread because the seeds will add some nuttiness and subconsciously I thought at least the bread is somewhat healthy (even though I am using 5 slices!)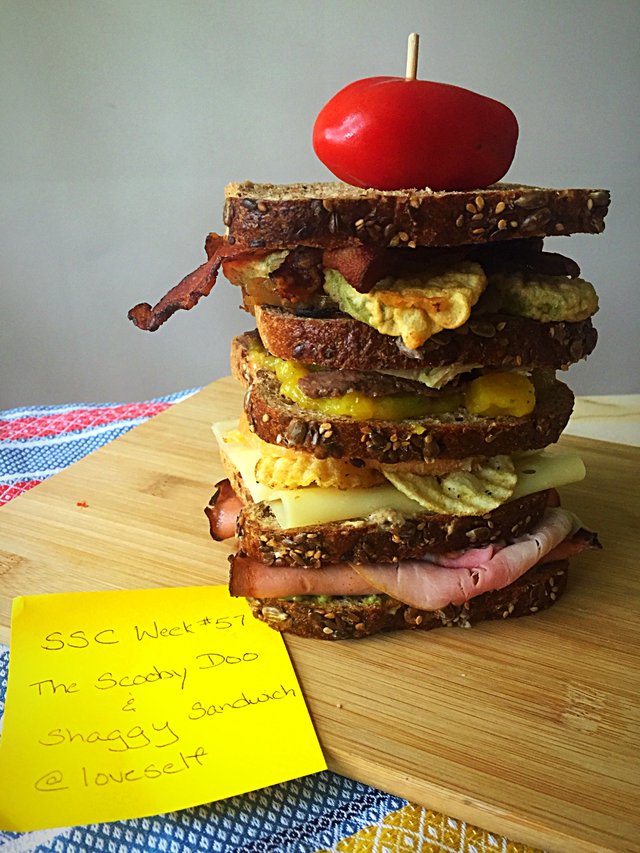 As much as I tried to squish this sandwich, I could not eat it in one bite. I had to take two big bites to taste this Scooby Doo and Shaggy creation. It was actually really good. All the flavors worked well together. It was sweet, salty, crunchy, tangy and creamy. This sandwich was so big, I wish I could have invited Scooby Doo and Shaggy to help me finish it.