"The Italian Stallion"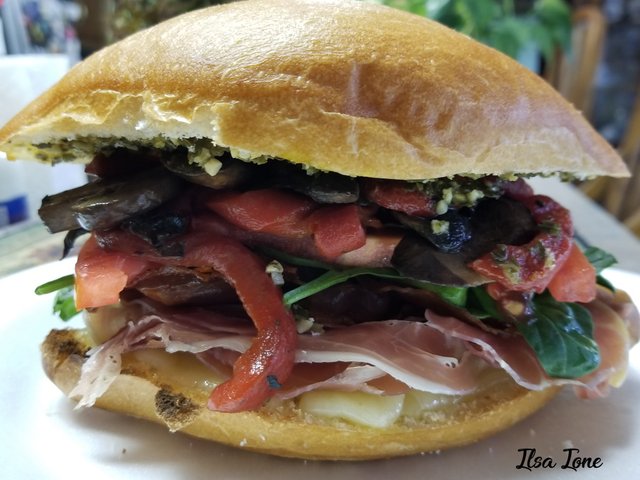 For this week's #steemitsandwichcontest sponsored by @jaybird, I decided to go a little Italian with it. I was craving the meats and cheese so I tried to load up on all things as Italian as I could find. I must say that it was so much sandwich that I couldn't finish it all in one sitting, so I thought that this might be something Rocky Balboa could eat. He may have even been able to eat two of these bad boys, hence the name of this week's sandwich. So, without further ado, here are the ingredients and directions and loads of photographs! If you'd like to participate, please check out @jaybird's post at Steemit Sandwich Contest Week 56 - CONTEST NOW OPEN! - [3 Prizes].
| Ingredients | Ingredients | Ingredients |
| --- | --- | --- |
| * 1 thick crust roll | * fontina cheese | * portobello mushrooms |
| * roasted red peppers | * 1 med. slice tomato | * spinach |
| * 3 slices pancetta | * 3 slices prosciutto | * pesto |
Directions (and photographs):
Split the roll in half if it isn't already cut and set aside.
If you get your Fontina cheese from the specialty cheese section and they cannot slice it into slices for you, you will have to try to thinly slice the block yourself, so be very careful. Fontina is a cheese made from cow's milk and is a specialty made in the Northwestern region of Italy. It is a very melty cheese and the cheeses Fontina that is found in the US are very mild in flavor. To me, it has a very rich flavor and I love it, but because of its rich flavor, I don't eat it very often, so it is a treat for me to be able to get this and use it. Anything left over is also good to use in a fondue.
Sauté your mushrooms down and add your roasted red pepper (bell pepper). The roasted red bell pepper adds a sweetness to this sandwich that goes well with the saltiness from the prosciutto. Once your mushrooms are cooked down, place them in a bowl or on a plate and set aside.
The next thing to do is to fry up your pancetta. Pancetta is more or less Italian bacon and can be eaten uncooked, but I prefer to eat my pancetta cooked. It is made from pork belly and is usually seasoned with pepper. In a non-stick skillet, cook over medium-high heat turning over occasionally so that both sides get nice and crisp. Make sure to watch this because it cooks up quickly as it is sliced very thin. Once cooked, place on a paper-lined plate to drain excess grease.
Toast the bread just slightly. Add your slices of Fontina cheese to the bottom half of the roll and place under your broiler until just melted. Remove from the broiler and set aside to cool down just a bit. On the top half of the roll, spread as much pesto as you like.
Now comes the fun part! Let's put this sandwich together! We will start from the bottom and work our way to the top. Place your prosciutto (uncooked) on top of the Fontina cheese. Next, place your three slices of cooked pancetta, topping it with your spinach, tomato, then as much of the mushrooms and peppers as you can stand. Place the top half of the roll on top and either cut it in half or leave it whole and enjoy!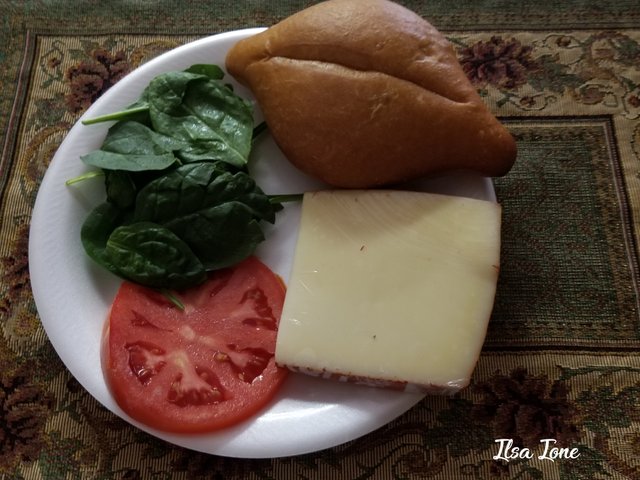 Spinach, roll, cheese, & tomato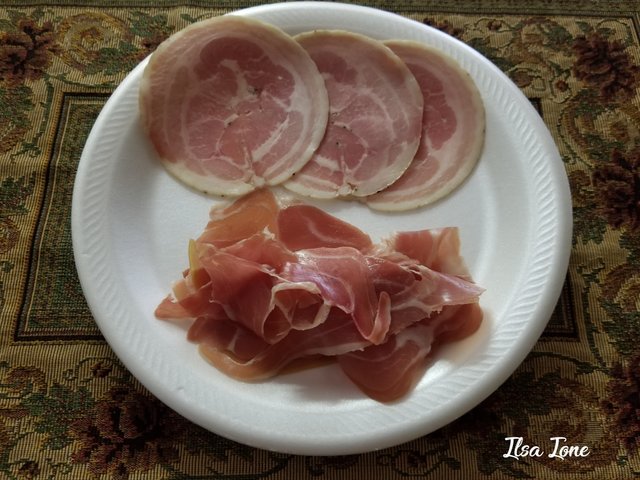 Pancetta and Prosciutto*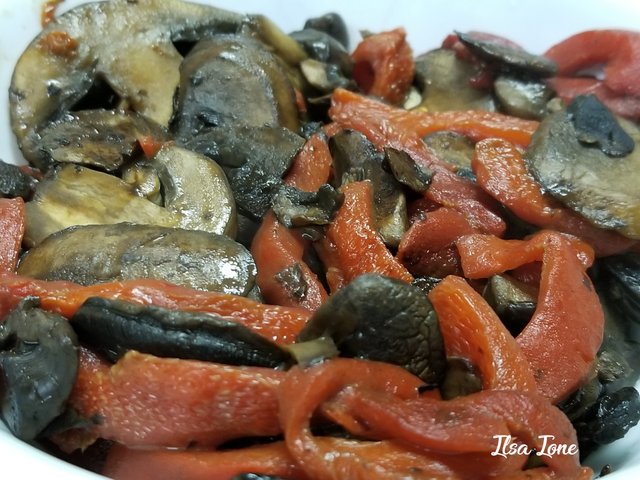 Mushrooms and roasted red peppers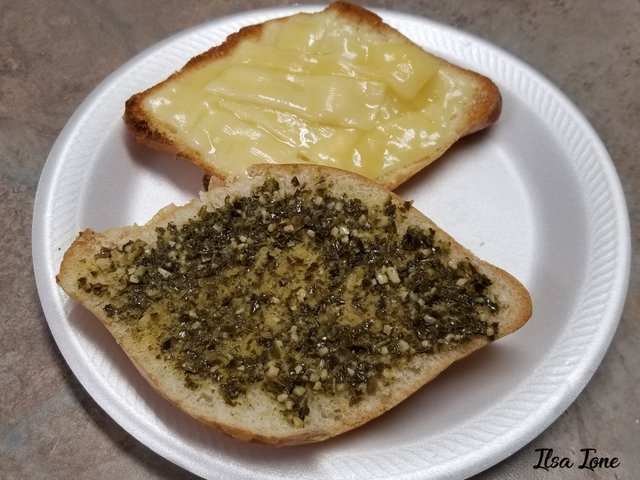 Roll with Fontina Cheese and Pesto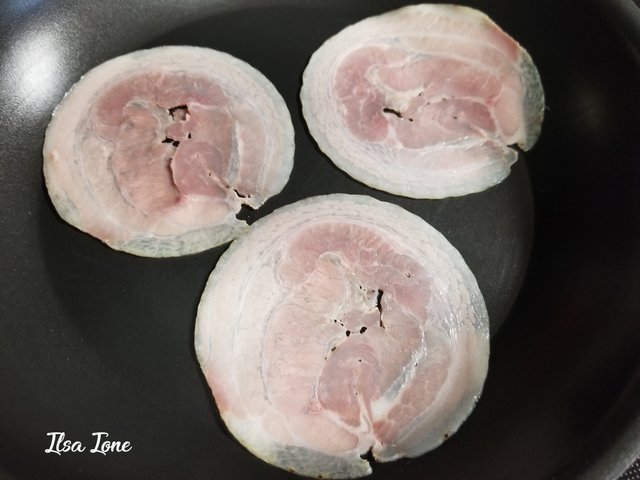 Pancetta in the pan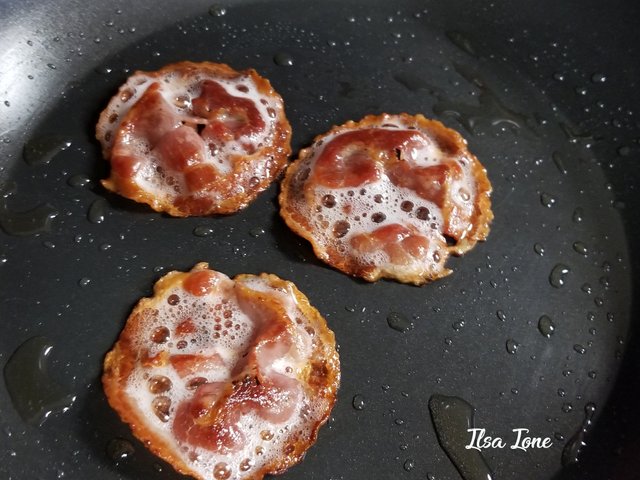 Pancetta that is finished cooking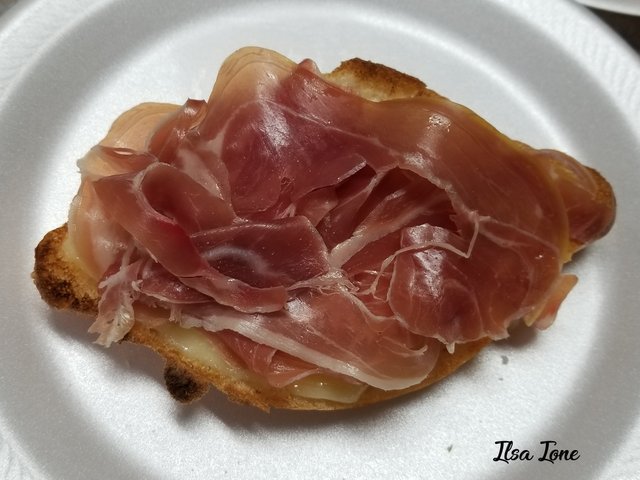 Top the bottom half with the Prosciutto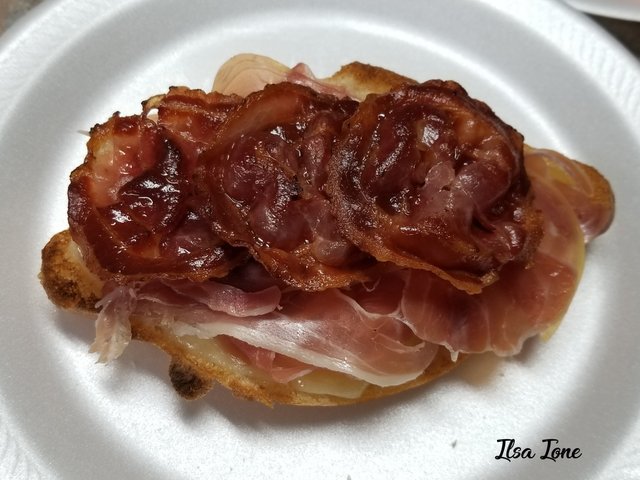 Top the Prosciutto with the pancetta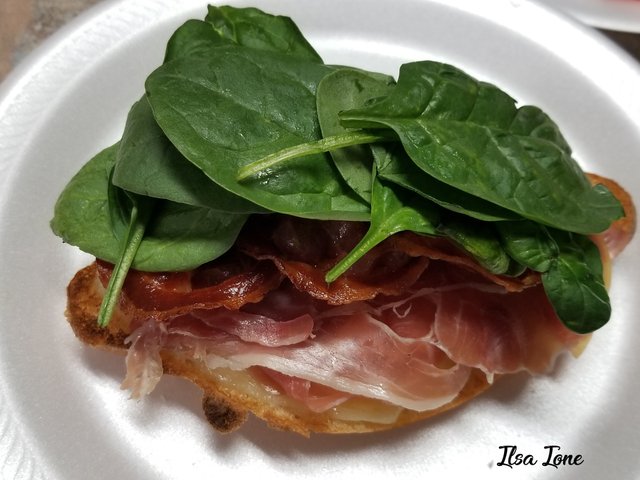 Top the pancetta with your spinach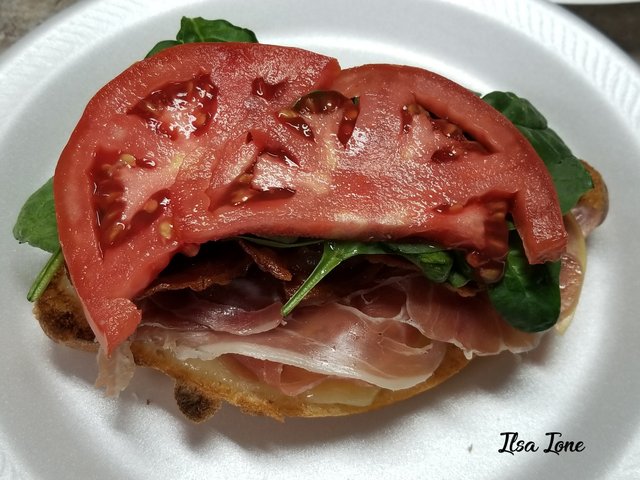 Top the spinach with your tomato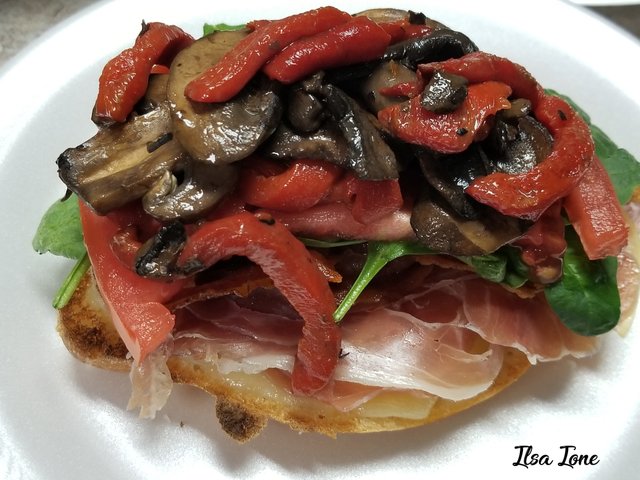 Top with lots of mushrooms and peppers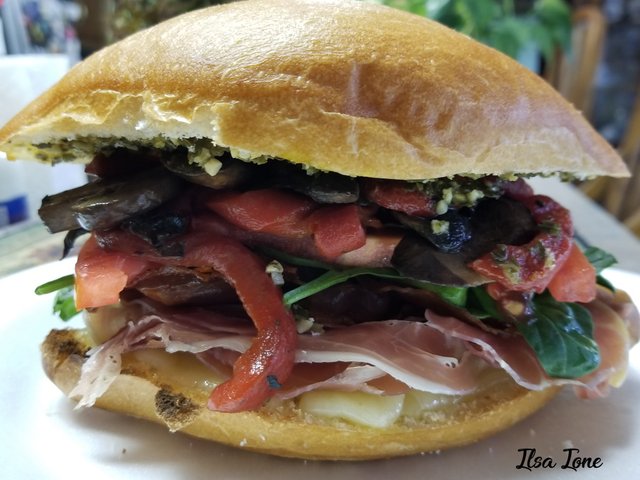 Top with the roll with the pesto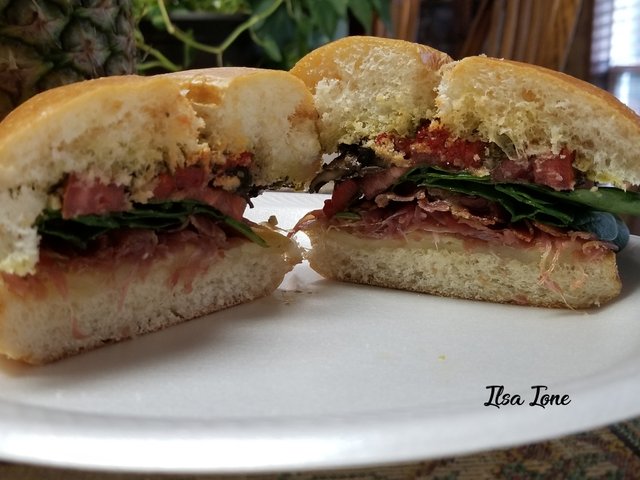 Slice in half, if desired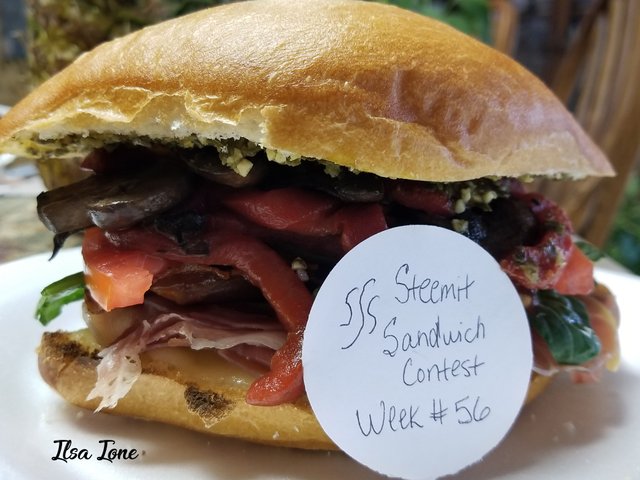 Closeup of sandwich, uncut, with sign
Note on the prosciutto: this is an Italian ham that is dry cured and salty. It is considered a deli-style meat and you do not need to cook this meat. If you have any leftover, you can always wrap this around some string cheese or use it as an anti-pasta dish and eat it with any leftover Fontina cheese as a snack.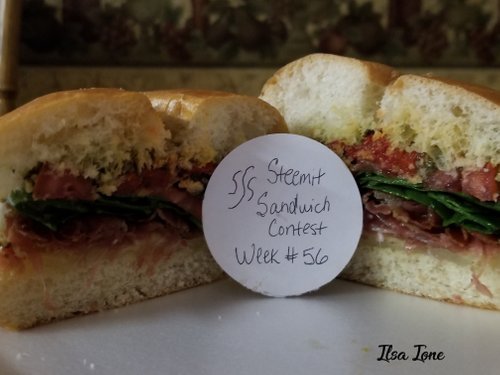 I hope that you enjoy this sandwich as much as I loved making it and eating it!
Sincerely,
Ilsa Ione