A single flower of a broom (Cytisus scoparius syn. Sarothamnus scoparius):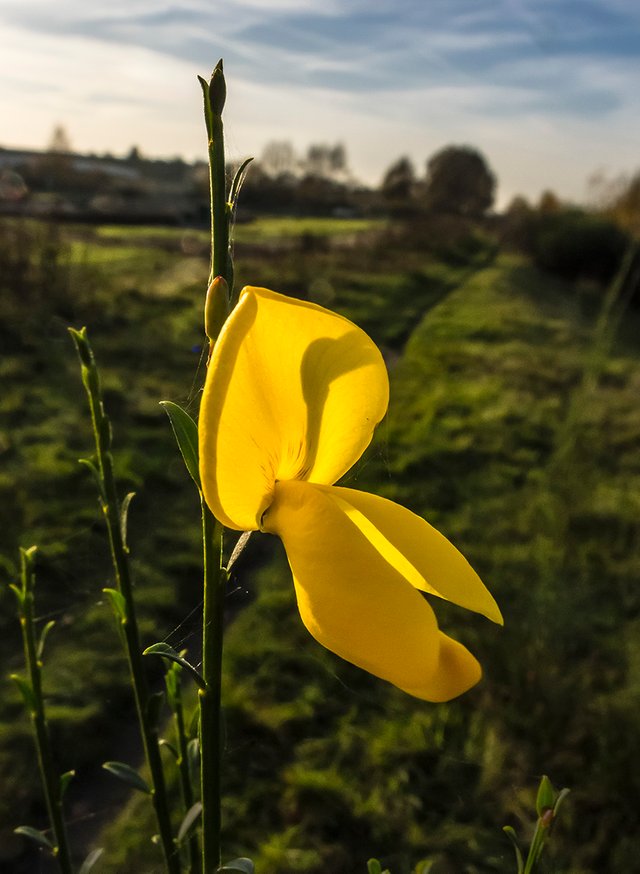 Olympus XZ-1, 28mm, ISO100, f8, 1/400s
It took some doing to get enough detail in the background to make it an abstract landcape, and to have the shadow on the top petal follow the shape of said landscape, but it turned out OK, I think.
I posted this one at 1200 pixels high, it may not fit all screens, but I like this one to be seen at a good size.