These photos are my entry for the Steemit Photo Challenge #48 - Ocean, run by @jamtaylor. I only just noticed the competition today and didn't get a chance to take some fresh shots, hence all three images were taken the past.
Shot 1: Fish in the Blue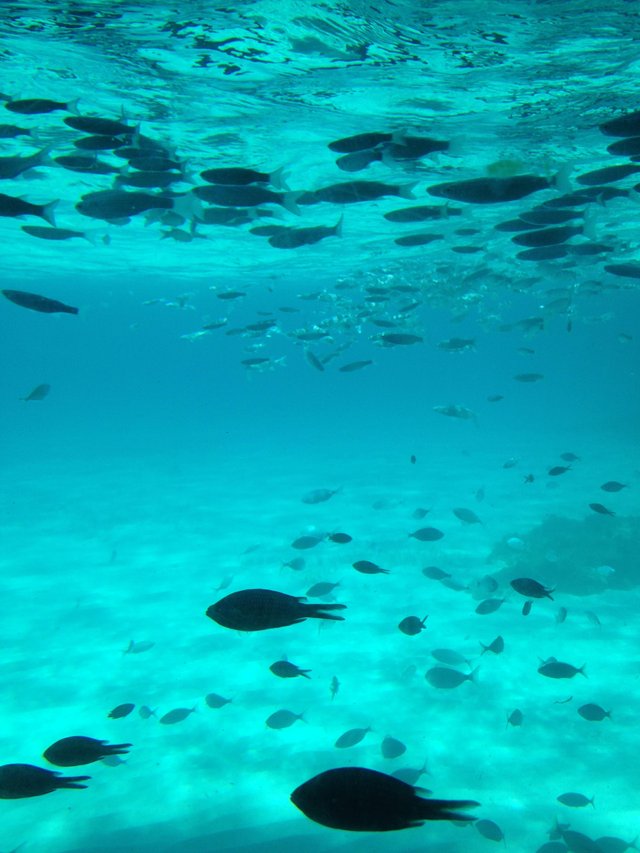 This shot was taken on a family holiday in Malta in April 2017. The image was taken off Comino island through a port hole on the boat we were on. The Mediterranean has the most beautiful colored water.
The photo was taken with an iphone 5c.
Shot 2: Pink Ocean Playground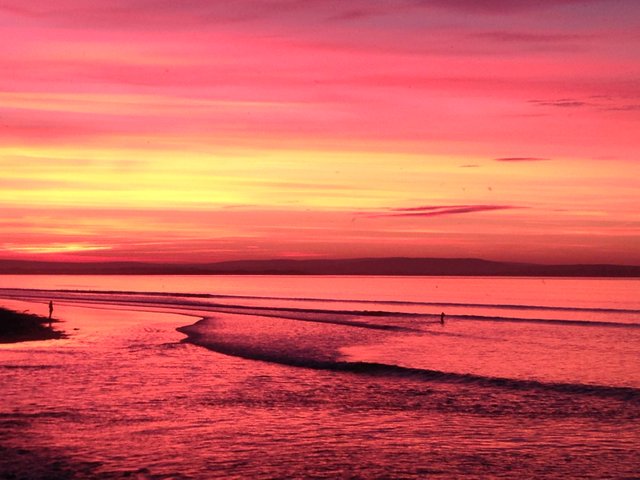 This image was taken a couple of years ago at Enniscrone beach in County Sligo, Ireland.
That's my partner standing on the shore watching our son play in the waves. I had been in the water with him, but had to get out to take some pictures of the spectacular light show. This is a really special memory for me.
Taken with an iphone 5c
Shot 3: Surfing and Sun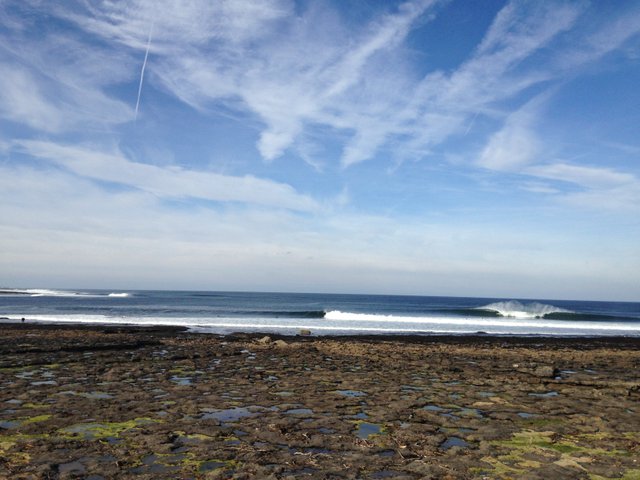 It's not often we get good waves and good weather in Ireland, but when we do it's a dream surfing location.
I love this wave. I've spent countless hours in the water here, learning all of the breaks subtle intricacies. There's a surfer on the second wave about to get a really good barrel. He made it, and I could hear him hoot as he came flying out.
There's something therapeutic about being in the Ocean, it can take away the cares of the world and give a sense of peace and happiness.
Taken with an iphone 5c (I think!)