Hello lovelies, this is steemitnamechallenge, I really don't know who started this fun, but I got nominated by @vheobong.
I am Joyce Ibia, with username name @jeline. It does sound sweet and simple, right? Yea right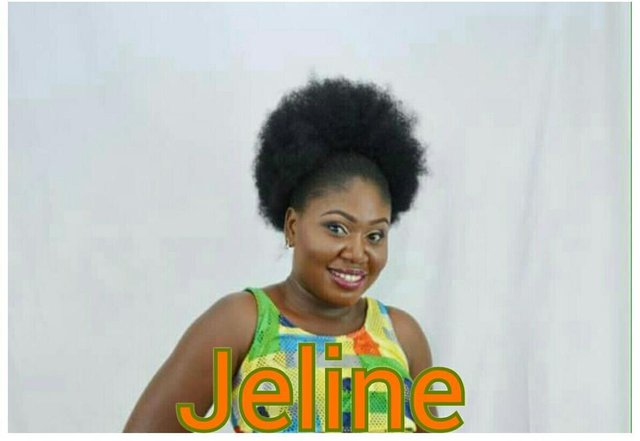 OK, the story behind the name Jeline
Jeline was birthed from three names, far back in my secondary school days. I needed something unique, simple and sweet. So the name was created from my real name (Joyce) and two of my nicknames (Lilybandel and Neutral) . Can't remember which came first, I kept playing with the three names, till I got the perfect acronym, then assembled them together.
The Formation
Joyce
LIlybandel
NEutral
And then I integrated E to balance the equation, which gave me the name JELINE
I dumped Neutral, rarely use Lilybandel, Jeline became my signature. On every platform, even my email address, I use Jeline. Why not on steemit? I didn't have to think twice while registering for steemit. I'm the only one with that name in this world, lol, but if you find another, do let me know.
If I was to change my username, I think I'd change it to ThorofAsgard. @pangoli gave me that name, and I've fallen in love with it. Well, I've come across interesting and funny names on steemit like @surpassinggoogle, @nairadaddy, @pangoli, @scarletmedia, @donkeypong, @adoore-eu, @greenrun, @holybranches, @nexrules(rules), @gnomicrules(rules), etc. I'd really love to know how it came about. Already started it on clinic fm, now I know the reason behind the names @antigenx, @godwine, @iconnelly, etc.
For this challenge, I'd be nomating @klynic, @onos, @creon, @datibomchic, @gnomicrules,
@jhaysnsonofbenz . Seriously guys, I want to know.
Rules for the Challenge
Accept the challenge

Tell us your real name

Give a story about your username

If you were to change your steemit user name, what would you change it to?

Use the tag #steemitnamechallenge so your entry can be easily tracked

Nominate 5 friends to take up the challenge