YAY!!!
Don't know about all the other countries, but today is the start of the September School Holidays. Homeschoolers might have finished early, but now all the children can rest their hard-working little minds and enjoy some free time.
And since it's Springtime here in South Africa, I know a lot of folks planned their family getaways to enjoy the sunny weather at the beach after a long cold winter (although we hardly felt it here in Durban). And what's fun about family vacations are the everyday outings and fun activities families enjoy together.
And to you guys, I hope you have an amazing time wherever you find yourself this school holiday and I hope to see some interesting stories soon!
To the moms and dads or guardians staying home this time around like us and waiting for the December break, here are a few Fun Activities to keep your little kiddies occupied.
We already know that the preteens and teens made their school holiday plans long ago, and good luck to those who are working over the holidays, you can never have too much experience in this economy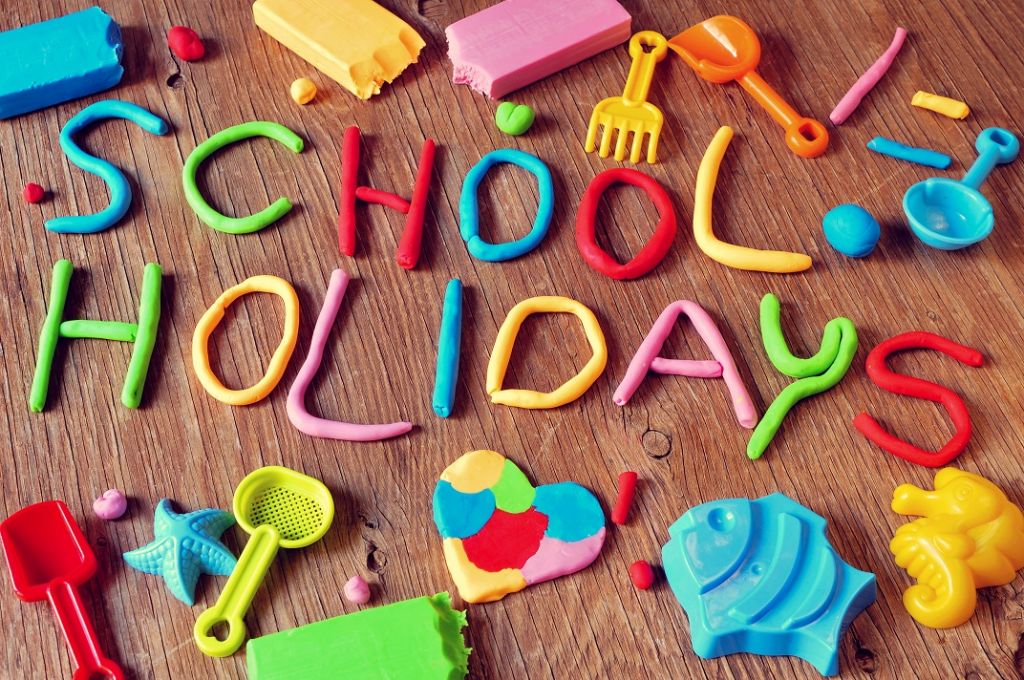 Image Source
List of Fun Activities
Indoors
PENCIL AND PAPER

Painting
Name, Place, Animal and Thing - Draw up your columns, close your eyes and choose your letter and start. The first person to finish says stop and you check the work.
Make Collages
Hangman

BUILDING

Build a Fort out of pillows or cardboard boxes
Build houses or small towns out of boxes
Build Boats to make for a later outdoor activity.
Puzzles

FUN WITH FRIENDS AND FAMILY

Playing Cards - Who remembers "Go Fish", "Snap!" or teach them Black Jack, good for counting HAHA!
BattleShip
BoardGames
Hide and Seek
Dress Up
After the dress up, act out who you are. (Pirate, Cowboy, play "house" etc.)
Or give your kids some old phones and "office equipment" to set up their own offices and feel like important business people just like mom and/or dad. We had fun with this for hours every day at my friend's mom's workplace in empty offices.)
Indoors hopscotch.
The Floor is lava/on fire.
Charades
Video Games on Console, phone or tablet
Musical Chairs
Telephone - Whisper a short story to your friend to pass on and see how the last person tells it.
Hot Potato - Take a few bean bags or balls to pass around as quick as you can without letting it fall.
Blowing Bubbles always anytime anywhere!
Making Jewelery with mommy or with friends.
OutDoors
Amusement Parks always a winner, enjoy the rides, snacks and everything they have to offer and return home with tired yet happy kids and sit back with your husband enjoy the rest of the evening relaxing together.
Zoos or any place with lots of animals.
Play with marbles if your child is age appropriate
Swimming! - Now you can get those boats you built and see how they float, maybe race with friends
Water Guns/Balloons, loved them and still to as a grown up
Put a backyard Picnic together
Painting the outdoors - Ever tried mixing water paint in a squirt gun against large pieces of paper, nice way to make boys interested in the arts.
Treasure Hunt - Hide some snacks or surprises (or real treasure for the piggy bank) with clues to find the next one, can do this as pirates too.
Outdoor Camping
Colorful Foam Soap - Let your kids have some playing with the foam and cleaning and playing with their toys.
You can adjust depending on how much you want. You will need:

2tbsp Dishwash Liquid
1/4 Cup Water
Primary Liquid Coloring to mix and see what colors they make.
Mix on high with an electric mixer until foamy.

Playing in the mud and running through the sprinklers!
The list of Fun Holiday Activities is endless, and we all had so many different memories as kids and what we did and even how and what we pass on to our children. I really hope this list gave you guys a few ideas to keep the youngsters busy and enjoy their time off from school.
CAPTURE MEMORIES AS YOU GO, BUT REMEMBER TO BE A PART OF THOSE MEMORIES TOO, NOT JUST BEHIND THE CAMERA
DIY
Boat
2 empty water bottles
Chopsticks/Toothpicks
Ducktape / Insulation Tape
Square piece of cardboard
Glue
Cloth or paper for you Sail

Image Source
Cut your square cardboard roughly in the size of 25cm x 25cm (With more bottles you can make your boat bigger). Wrap it in the tape to make it more waterproof. Glue the water bottles underneath and wait for the glue to dry. Push one chopstick through the cardboard and apply glue around the entry, glue the second chopstick as shown in the picture and wait for the glue to dry. Cut your cloth or paper into a triangle and glue it to chopsticks to make your sail.
Have fun to decorate your boat
Building House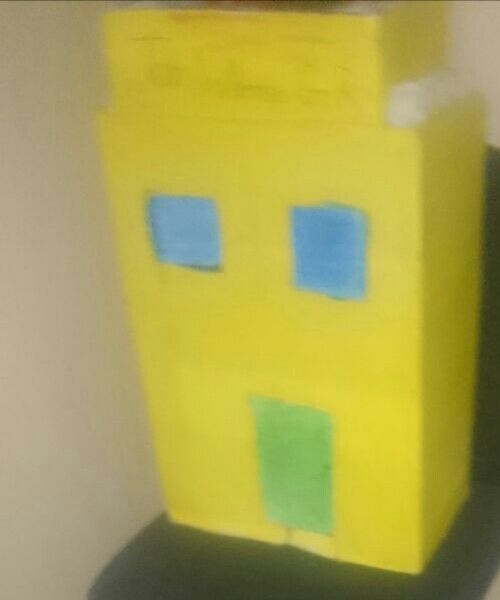 Ok, my son isn't keen on painting, coloring, or anything to do with art, but he made sure the house has two stories, top one for the tooth mouse to collect his teeth and bottom part for his toys.
But basically you can just cut a big cardboard box as you please and decorate it, there are a few more complicated ideas on the web if your kids will enjoy doing them....
HAVE FUN AND ENJOY THE SCHOOL HOLIDAYS😆
With Love

Team South Africa banner designed by @bearone
#teamsouthafrica
https://discord.gg/9KVccPH
(Bringing you Original Content)