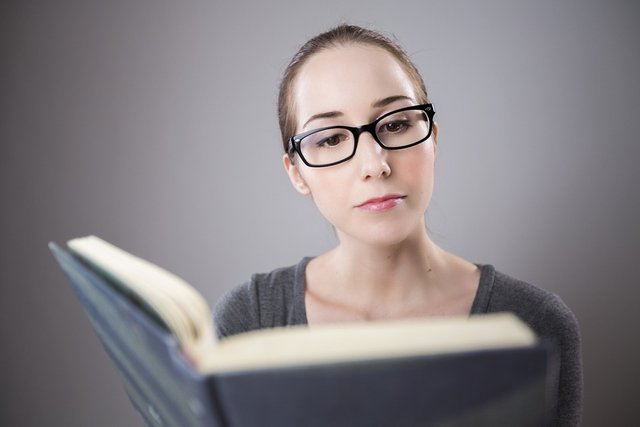 As we have explained from the beginning, that teachers have a very important role in living the learning environment. Teachers as motivators must be able to build interaction with their students. In this case the teacher has the duty to be able to attract sympathy from his students. Method after method may need to be applied to support more effective learning to achieve educational goals.
What's more in Indonesia, the implementation of the 2013 Curriculum has driven the role of the teacher to be able to make the learning atmosphere more active. This achievement can be obtained if there is an active nature of students. Because student activity is a very important factor in achieving educational goals. One of the forms carried out by the government in achieving this is the 2013 curriculum.
2013 curriculum is a form of renewal of the education system to increase student activity in the classroom. In achieving this, of course, the optimal role of teachers is needed to make students more active in participating in classrooms. Although there are several obstacles in implementing the 2013 curriculum as a whole, however, it is not a significant problem. Because the achievement of the education system is not merely focused on the curriculum.
To be able to raise the students' sensitivity in the classroom is certainly needed a systematic concept. Teachers must be able to develop approaches to approaches with their students. In achieving this goal, maybe the following steps can be a new guide for the teacher.

1. There is an Intergroup Discussion Activity
---
2. The existence of practical activities in the field
---
3 Combining Discussion with the Question and Answer Method
---
We can openly see that the renewal of the education system is an effort to improve the quality of education. Education now requires a goal to improve insight, technology, and improve intellectual quality. By applying the method above will be able to produce generations of students who are active, brave, and stimulate the performance of thinking patterns.
---
---
[INDONESIA]
Terlebih lagi di Indonesia, penerapan Kurikulum 2013 telah menggerakkan peran guru untuk dapat membuat suasana belajar menjadi lebih aktif. Pencapaian tersebut akan dapat diperoleh bila adanya sifat keaktifan dari siswa. Karena keaktifan siswa merupakan salah satu faktor yang sangat penting dalam mencapai tujuan pendidikan. Salah satu wujud yang dilakukan oleh pemerintah dalam mencapai hal tersebut adalah dengan diterapkan kurikulum 2013.
Kurikulum 2013 merupakan suatu bentuk pembaharuan sistem pendidikan untuk meningkatkan keaktifan siswa di dalam kelas. Dalam mencapai hal ini tentunya dibutuhkan peran guru yang lebih optimal untuk membuat siswanya menjadi lebih aktif dalam mengikuti pembelajaran di ruang kelas. Meskipun terdapat beberapa kendala dalam menerapkan kurikulum 2013 secara keseluruhan namun, hal tersebut bukanlah menjadi suatu masalah yang berarti. Karena pencapaian sistem pendidikan bukan semata hanya terfokus kepada kurikulum.
Untuk dapat membangkitkan kektifan siswa di dalam kelas tentunya dibutuhkan suatau konsep yang tersistematika. Guru harus dapat membangun pendekatan demi pendekatan dengan siswanya. Dalam mencapai tujuan tersebut mungkin saja beberapa kangkah berikut ini bisa menjadi pedoman baru guru.

1. Adanya Kegiatan Diskusi Antar Kelompok
---
2. Adanya Kegiatan Praktikum di Lapangan
---
3. Menggabungkan Diskusi Dengan Metode Tanya Jawab
---
Secara terbuka kita dapat melihat bahwa pembaharuan sistem pendidikan adalah sebagai suatu upaya untuk meningkatkan kualitas pendidikan. Pendidikan saat ini telah menghendaki sebauah tujuan untuk meningkatkan wawasan, teknologi, dan peningkatan kualitas intelektual. Dengan menerapkan metode di atas akan dapat menghasilkan generasi peserta didik yang aktif, berani, dan merangsang kinerja pola berpikir.

---
Posted from my blog with SteemPress : http://ponpase.com/2018/10/07/how-to-increase-student-activity-in-the-classroom/
---
**********
Thanks to : @rok-sivante
**********
The Youth Steem Indonesians Community : @pojan, @adilvakhri, @bangmimi
https://steemit.com/~witnesses
---
---
By : @ponpase | From Indonesia
For : Science, Life, Spirituality, Inspiration, Nature, Philosophy.
---
If you like sevenfingers in giving a curate you can also follow sevenfingers CURATION TRAIL Here
---
"Thank You"


---

---

---
---