Subtracting Decimals for 5th Grade Math
To subtract decimal fractions the key is the knowledge of place value. Stack both the decimal fractions in such a way that decimals ALIGN and then subtract normally. Some decimal places can be empty in either of the numbers and you can use zeroes to fill those for simplicity.
Again stack decimals above each other and don't forget to write decimal in your answer. Below is an explanation of the concept followed by an easy worksheet to practice.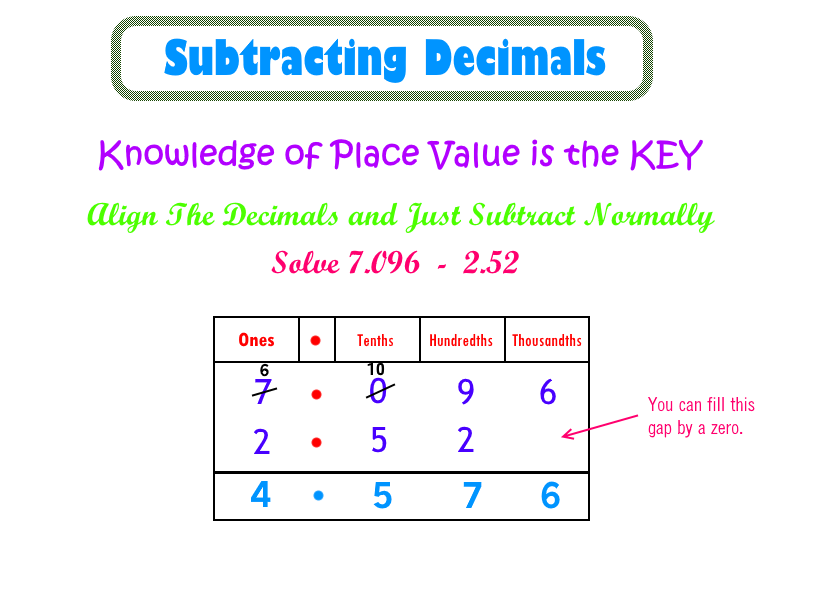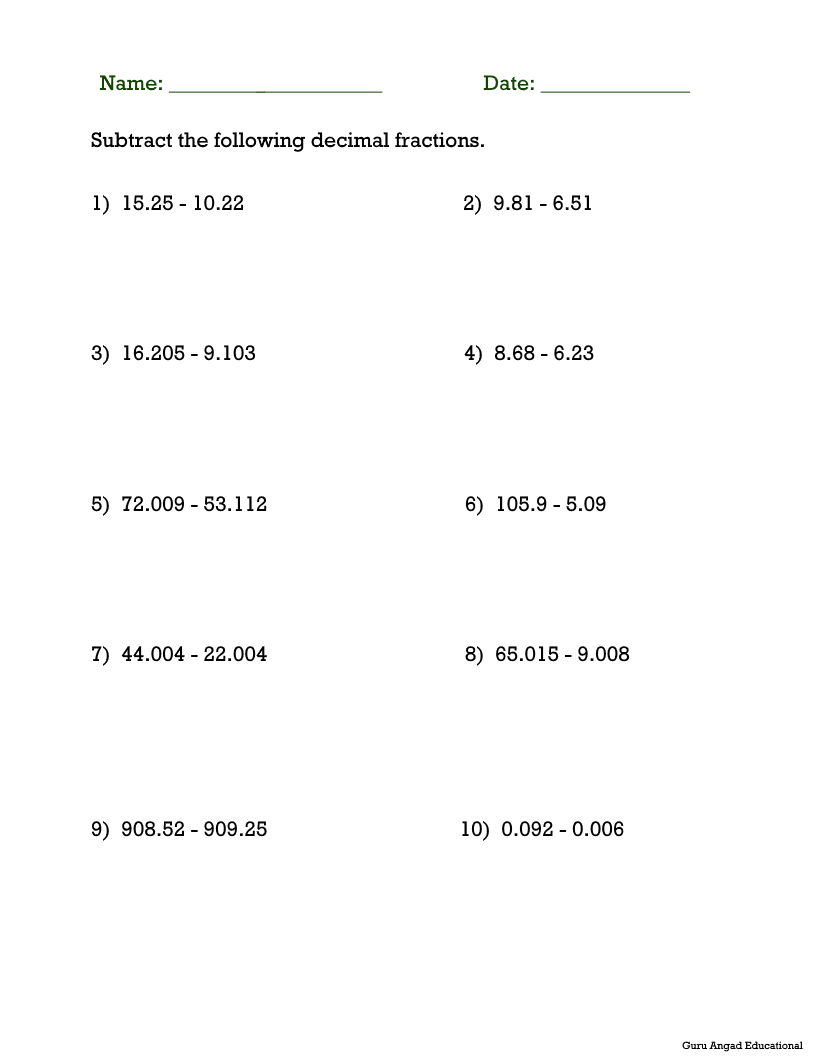 Below are the links to 2nd grade, 3rd grade and 4th grade math pages, where you can print all the content for 2nd, 3rd and 4th grade math students;