Area and Perimeter of a Rectangle Worksheets
Time to practice finding area and perimeter of given rectangles. For a given rectangle when both its length and width are known, it is very easy to calculate its area and perimeter. Kids should be able to preform basic multiplication for one digit numbers.
There are some problems involving finding the perimeter of a rectangle when its area and one side is given. The hint is to divide the area by the given side length to find the other side of the rectangle and once both the sides lengths of the rectangle are known, finding its perimeter is piece of cake.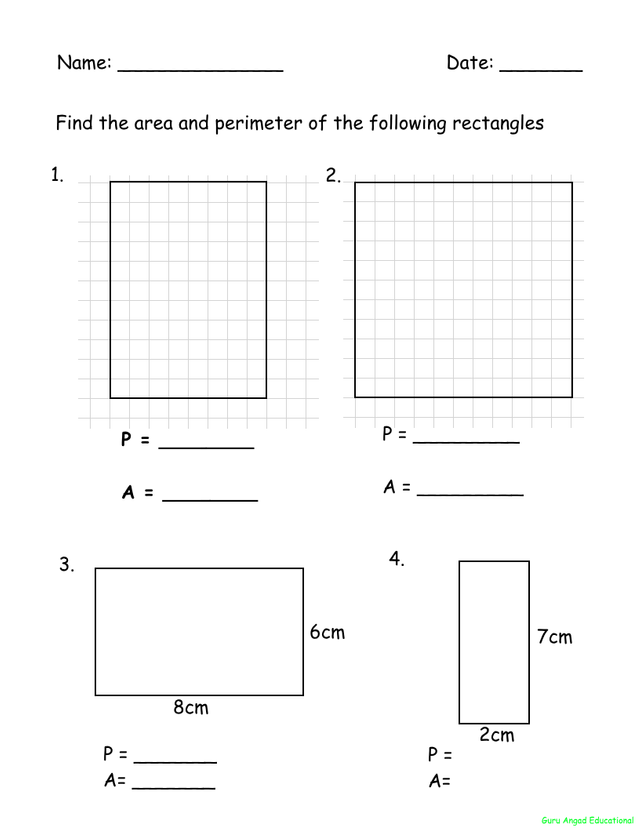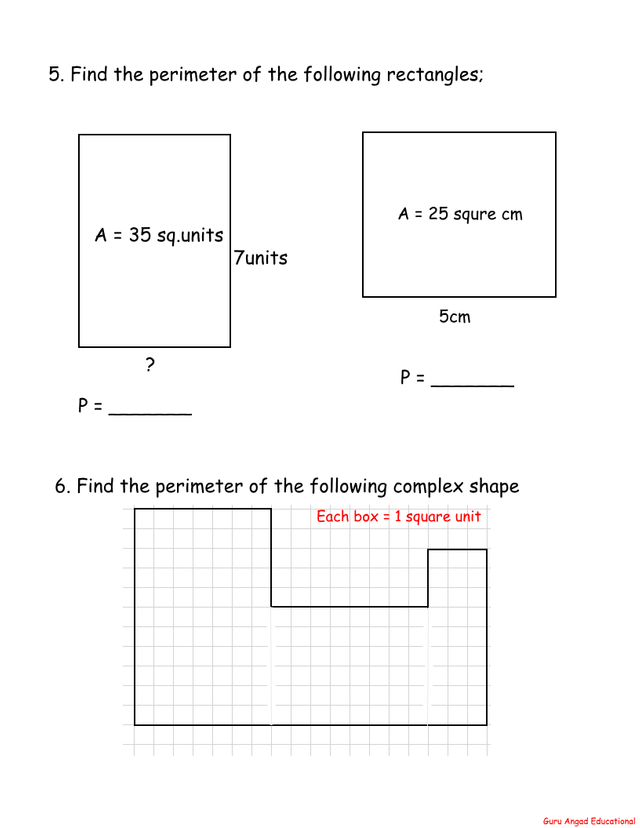 Below are the links to 2nd grade and 3rd grade math pages, where you can print all the content for 2nd and 3rd grade math students;